Angel Therapy
~ I call on angels, when in need ~ to offer up a hand, indeed ~ to bring about a change that's right ~ or bring me comfort and great light…
~Guardians and messengers…
… from the higher realm, Angel's main purpose are protection, guidance, bringing peace on earth and appearing at turning points in our lives. When someone needs true direction and support, angels can bring comfort and life affirming hope.
Angels have undergone many transitions and have appeared in many forms from winged guardian, mysterious stranger, benevolent animal to angelic guide and protector. Coming to us through dreams, in person, on a breeze or even through a strain of music, angels find a way to appear, where they are needed most.
On this page, find our greatest angelic gifts. Learn how to bring angels into your life, connect with your angel and find tools to help you connect! We have an extensive Angel Compendium that includes angelic healing, signs when angels are near and your own personal angel reading. Bring angels into your life with crystals, meditations, planetary healing, food, journaling and music. Discover the hierarchy of angels and the important history of angels.
Angel Compendium
A collection of some of the most popular, helpful and special angels, known throughout history. These angel cards are the traditional angels gathered from different religions, ancient texts and mythologies. They have been called upon most for guidance, love, help, and penance. Explore each angel further, by clicking on their name. We have even included the Fallen Angel and The Queen of Angels for historical reference.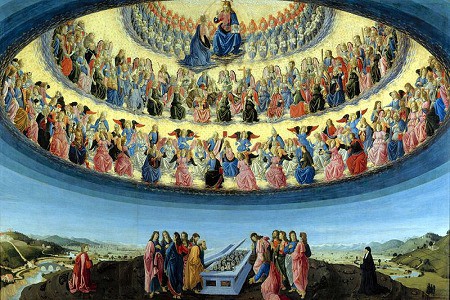 Hierarchy of Angels
As with everything in the Universe, there is an order. This includes the celestial realm. Found in different religious ideologies, the Hierarchy of Angels (somewhat) defines which angelic influences rule the "spheres" or "choirs", what their duties are and who they are in charge of. There are Seven Heavens and 9 spheres (choirs) of angels. Subdivided into three tiers …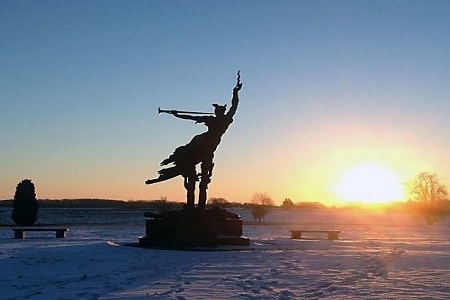 Bringing Angels Into Your Life
Angels come in all forms! From winged guardian, mysterious stranger, helpful neighbor or benevolent animal to angelic guides and protectors. Angels come to us through dreams, in person, on a breeze or even through a strain of music. Angels find a way to appear, where they are needed most. They can be a helpful influence, even without knowing. Do you recognize them?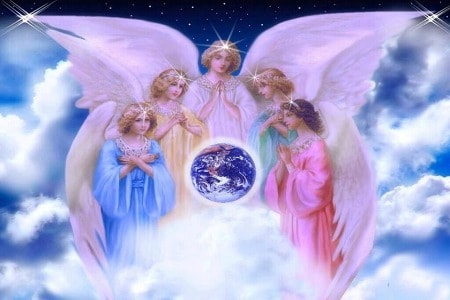 Connecting with Angels
Angels are the servers of God. Messengers sent to do his will and his bidding. Angels are energy bodies that are the reflection of the perfection of God. They are unlike humans, in that they do not have free will but merely answer God's call. Angels are not sent to interfere with our own free will. So when we call to connect with an angel, it is essential to know this…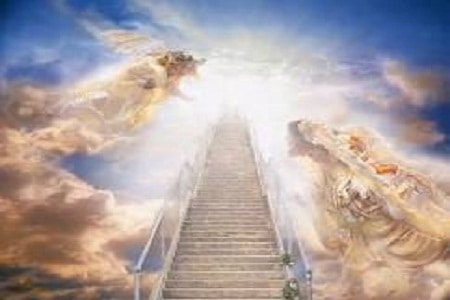 Tools To Connect With Angels
First and foremost, angels are found within our own hearts. The heart that seeks peace within, can find angels anywhere. Tools can be used to bring more awareness and open us up to greater possibilities of understanding, love and truth. Here are ways to become attune to your angel consciousness: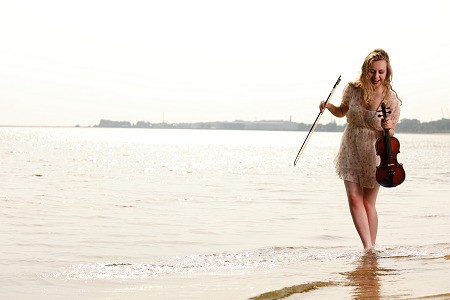 Signs That Angels Are Near
We receive signs when angels reside ~ among us in the present moment. It is said, angels come to us on a breeze or through the arrival of a butterfly. They can appear on a strain of music or by the drop of a feather before you. Angels are said to be present with the unexpected scent of flowers in the air or when a rainbow is there…


Angel Oracle 
"Words of wisdom" from angelic voices
not forget that I am what my deep, driving desire is. As my desire is, so is my will. As my will is, so is my deed. As my deed is, so is my destiny.
Crystal and Angel Associations
Crystals are often used for clearing your mind, helping with emotional awareness, meditation, and energy therapies. The crystals we chose often give us insight as to what we need on an angelic-emotional level. Even their names are somehow associated with a higher vibration due to their mineral make-up. Here is a list of the most renowned associations between crystals and their angelic counterparts

Andrew's Favorite Angel Stones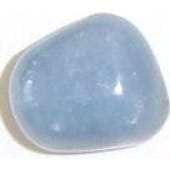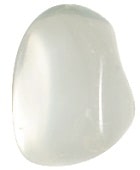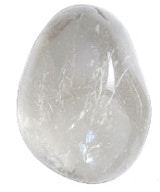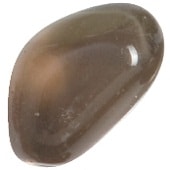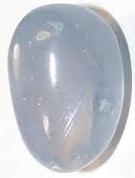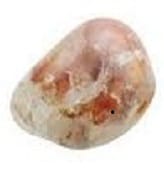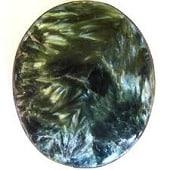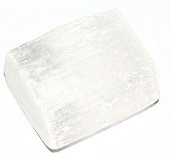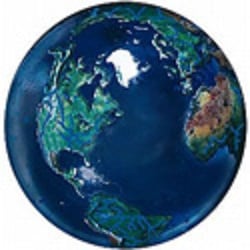 Planetary Healing Attunement
Date: Every Friday of every week
Time: 12:00 noon – 1:00 pm Eastern Standard Time
Repeats: This event repeats every week.
Location: Global Healing Consciousness Event
Note: Every week of every year on Fridays at 12 noon GWT time for 60 minutes the planetary healing ceremony is performed. This event allows all energy healers, light workers and health practitioners to join together on the greatest subconscious level in order to all attune together at the same time! This collective energy can be felt throughout the world through a healing rainbow…all you have to do is attune to it. Perform your attunemnt ceremony with the world!
Your Angel Meditations
Step 1. – Creating a sacred space: Set up a sacred space to practice your angel meditation and as a place that is peaceful and calm for you to go to. Here are some suggestions:
a. Create boundaries within a space. Use a blanket, yoga mat or cushions. Place a representation of the four elements of energy:
b. Fire (consider incense or candles – candle light also attracts angels)
c. Air (consider chimes)
d. Water (consider using a glass or vase of water)
e. Earth (consider using Angelic crystals)
f. Place a picture of your favorite angel, person or place that inspires you
g. Place a stool in front of your sacred space or altar allowing enough space to kneel and to walk around.
Step 2. – Cleanse the energy in the room. You can use cleansing spray, holy water, herbs for smudging techniques or Archangel incense.
Step 3. – Prepare soft instrumental, inspiring, music.
Step 4. – Start with the Angelic Energy Alignment or affirmation to your Universal energy (examples: God, guides, angels) asking for their protection, guidance and assistance during the attunement process.
Step 5. – With intention and focus, choose one of your angel meditations to affirm your intention and purpose. Meditate with one of your angel gifts to gain access from its meaning.
Step 6. – Choose your meditation. You can silently ask and state your intention or your future goal for becoming attuned to the energy of an Angel. Examples for choosing your intention:
a. To become a dedicated, compassionate healer (Raphael)
b. To become or remain protected, empowered and strong (Michael)
c. To find a life path, unity and peace (Uriel)
d. To encourage love, beauty, compassion or relationships (Chamuel)
e. To promote, empower and grow spiritually (Gabriel)
f. To transform low energy into higher life affirming energies (Zadkiel)
g. To inspire and illuminate (Jophiel)
h. To work with group energies through communication (Haniel)
i. To conduct earth healing, distant healing or prayer (Sandalphon)
Step 7. – By allowing yourself to be open to ANYTHING that is new to you and giving it a chance, you can find your life going in the direction of new adventures and endless possibilities!
Step 8. – Beginning any meditation: Choose a meditation position by either sitting in a chair with feet flat on the floor, hands placed on lap OR sitting on the floor, legs crossed comfortably, hands resting on knees OR laying down on the floor or bed. Close your eyes, take 3 very deep breaths and relax. Tell yourself (on the exhale), "I am safe, relaxed and secure at all times". (Choose any angel on this page to find your meditation.)
Melodies for Angelic Enlightenment
Angels have been known to come to us through dreams, in person, or even through a strain of music. You could surely think of some musical associations in this moment, that bring you closer to the heavenly realm. There have been thousands of songs and incantations written for angels and to encourage their presence.
Angels have been the heavenly source for songwriters and singers, poets and painters, writers and authors for thousands of years! Compiling a musical tribute is virtually impossible without leaving out someone's favorites. I have attempted to list some current standouts, as well as a list dedicated to entire CD's compiled and dedicated to the winged messengers!
So in honor of the Angel of Music and the completion of my Crystalline Angel Course, I thought it would be a wonderful opportunity to share the songs that invite healing energy. These melodies cross several genre, yet they ring true for me as a connection to a Universal life force and the amazing way we can heal and find hope through angelic song. I call this list:
Melodies for Angelic Enlightenment
1. Addio, Aria 2 New Horizons
, Paul Shwartz
2. Angel
, Sarah Brightman
3. Angel Standing By
, Jewel
4. Calling All Angels
, K.d Lang, Jane Siberry
5. Songs Of Angels: Christmas Hymns And Carols
, Robert Shaw, Choir
6. Flower Duet from Lakme
, Opera Angels
7. A Dance With Angels (Antoinette's Song)
, Fort Million
8. Lullabye (Goodnight, My Angel)
, Billy Joel Angel
, Jon Secada
10. Angels
, Jessica Simpson
11. Borrowed Angels
, Kristin Chenoweth
12. Angel's Lullaby
, Richard Marx
13. Angel of Music, Phantom
, Emmy Rossum, Gerard Butler
14. Undercover Angel
, Alan O'Day
15. Send Me An Angel
, Real Life
16. On The Side Of Angels
, LeAnn Rimes
17. Where Angels Fear To Tread
, The Worship Crew
18. Angel Of The Morning
, Juice Newton
19. Heaven Must Be Missing An Angel
, Tavares
20. Angel
, Rod Stewart
21. Touched By An Angel
, Stevie Nicks
Most Notable Complete CD's
1. Music From The City Of Angels
, Soundtrack, Various
2. The Voice of Angels
, Various
3. Touched By An Angel
, TV Soundtrack
4. Angels & Demons
, Movie Soundtrack
5. Archangel
, Two Steps From Hell
6. Gifts of the Angels
, Steven Halpern
7. Song of Angels Vol.1
, Freddy Hayler
8. The Truth About Angels – The Original Score
, Enrico Sabena
9. Angels In The Outfield
, Randy Edelman
10. Classical Angel – Classical Masterpieces
, Various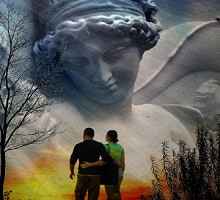 What is your angelic encounter?
I want to hear from you! I would love to be able to share your true angelic encounter stories with the Facebook fans. Just like their name implies, angels have delivered messages to us in many ways by comforting, encouraging, or warning people according to what's best in each situation into which God sends them. Sharing your own experiences, often helps others.
Food For Thought
Food has been used all over the world to help celebrate rituals and festivals and food associated with angels is no different. Enjoy these wonderful ideas for your angel ceremony.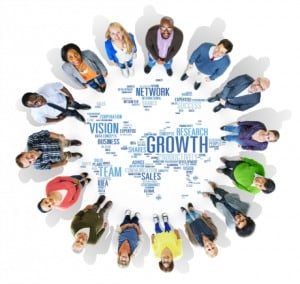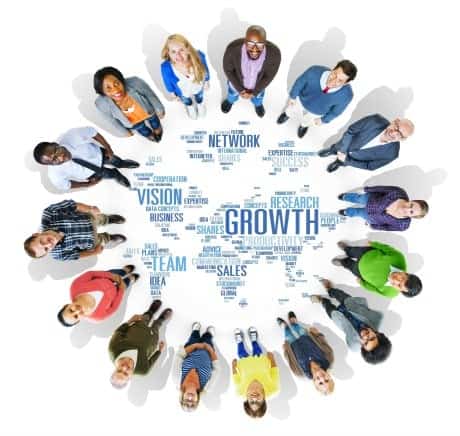 Study Energy Medicine at Home
The Peacefulmind.com Homestudy Courses make it possible for anyone to study energy medicine at home, on your time!  These certifications programs are offered by the National Association of Holistic Wellness
*Chakracology – A Workbook and Manual This workbook format allows you to look at the energy of the Chakra and how they affect us on a daily basis. The book allows you to work through each center on a mental, spiritual, as well as a physical level and then find ways to re-align, balance and manage your energy in a positive way! Want to know more?
*The Feng Shui Journal The Peacefulmind.com Feng Shui Journal makes it possible for you to improve relationships, maximize career potential and enhance your environment! * We are honored to offer the Feng Shui Journal for beginner to advanced Feng Shui practitioners. This journal covers an extensive background on Feng Shui techniques history, usage, clearing, cleansing, manifesting and helpful information in order to bring balance back into your life! Want to know more?
*The Crystal Astrologer Course – Sourcing Astrological Answers Through Crystals, is the culmination of years of research and clinical study that Andrew has done in his NYC practice with his own patients. In this study course we will use crystals for astrological exploration, divination, crystal remedies and many other uses. Crystals have been used for astrological divination throughout the centuries for their subtle vibrational nature, which is thought to be linked to the vibrational powers of the cosmos. Crystals open a path to self-discovery, wisdom and inner knowledge, as well as tuning us into our own intuition. Want to know more?
*The Crystal Divination Workbook: This is Andrew's NEW workbook, which utilizes the power of crystals for divination purposes! Andrew includes in this workbook: crystal grids, pendulum work and techniques, metaphysical properties of crystals, his Crystal Oracle Cards…and much more! Want to know more?
*Transitions: The Transformational Guide and Workbook for Creating Great Health This is the culmination of years of Andrew Pacholyk, MS, L.Ac. clinical work. This is a manual you can use, whether you are healthy or ill or somewhere in between and you want to re-balance your mind, body and spirit to become the whole person you can be! This workbook gives you a plan to take care of yourself. It can be used over and over to find balance and keep yourself as healthy as possible. It gives you "tools" to use when and where you need them. It helps to evaluate where you are in your journey and offers ways to get you exactly where you want to be! Want to know more?
*The "Color Elite" Color Therapy Certification Course Andrew Pacholyk, MS, L.Ac. has finally published his most complete healing course using the power of color and light therapy. This ultimate guide to chromotherapy teaches you about color and every aspect of it, how it is used in different therapeutic settings and how it has become such a great healing modality, no matter what profession you are in you will learn how to incorporate color into your daily life! Want to know more?
*The Crystal Light Crystal Therapy Course This incredible course is our biggest and most popular course on the internet! This is the study of crystals and how to heal with earth's precious gems! Want to know more?
*The Healing Art of Touch – Massage Therapy Homestudy Learn the art of touch and massage therapy through Andrew's very extensive course. Complete anatomy lessons, varied techniques and amazing information is offered in this course. Also learn the business aspects of massage, how to cope with clients that are difficult and energy transference are just a few of the many topics covered!  Want to know more?
*What's Your Heart Telling You? Finding Love and Romance – The Workbook and Journal Andrew Pacholyk, MS, L.Ac. has now published his newest work based on years of personal intimacy, clinical experience, counseling and client research on the ways to navigate love, sex, romance and relationships in a modern day world. Andrew has devised this very thorough workbook and journal with questionnaires, exercises, quotes, tips, meditations, feng shui, aromatherapy, massage and herbal applications for creating the perfect scenario for finding, coping and keeping love in your life! Want to know more?
What are your experiences with angel therapy?
Sharing your own experiences often helps others. We'd love to know in the Peacefulmind Community.