Massage Therapy
~ This is a practical and informative guide exploring the many methods of touch therapy. There are many different approaches to massage, energy medicine and touch therapies and applications of it.
~The power of  "touch"
Massage Therapy is a holistic procedure that affects all systems of the body; digestive, elimination, respiratory, circulatory, lymphatic, endocrine and nervous systems.
It is accomplished through specific manipulations with the hands on the soft tissue of the body for therapeutic effect.
A major concern is to realize and deal with the effects of stress . Massage Therapy makes us aware of how and where stress manifests itself in the form of tension in our bodies. Too much stress in our lives causes constant muscular tension. This tension or tightness reduces the flow of energy.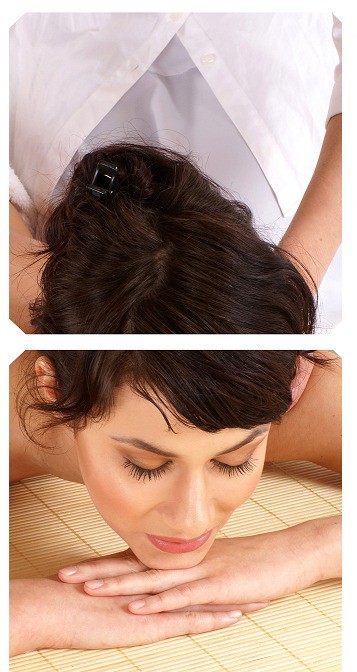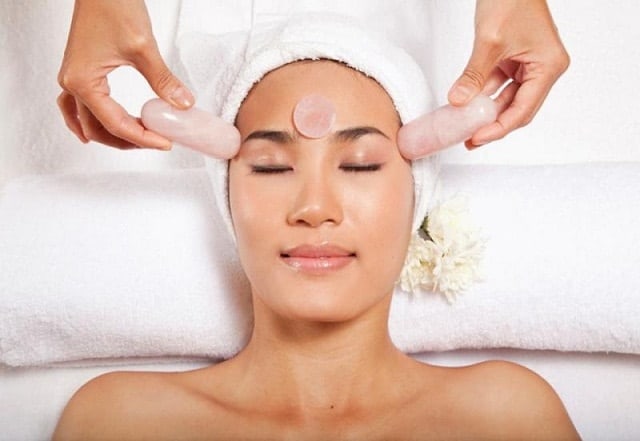 Touch as Therapy
Tension or tightness reduces the flow of energy. This energy may be in the form of blood and oxygen, nerves, lymph supply, or the major energy within us; Life Force or "Qi" (pronounced "chee" in Chinese or "kee" in Japanese). Reducing this flow, leads to feelings of fatigue, heaviness, density in some areas, reduced flexibility and range of motion in the joints. It increases the likelihood of strain and injury. It also leads to buildup of toxins in the body. Generally, blocked energy is felt as aches and pains but, can eventually lead to a wide range of more serious problems. Massage and touch therapies can, with the help of the client, release this tension and allow the body's own energy to heal itself. Very often, old injuries and habits can still be causing compensatory imbalance in musculo-skeletal alignment.
Our external environment is often seen as the cause of stress . However, the environment's ability to effect any individual's level of stress is more often than not, determined by the individual's attitude or mind set.
Many of today's health problems arise from stress. Because stress upsets the delicate integral balance of all your body's functions, regaining this balance requires a holistic approach.
Massage and Touch Therapies not only treats those parts of you which are a problem, but also affects the whole of your metabolism through normalizing your circulatory, muscular and nervous systems and their interdependent functioning.
Massage Therapy is safe and effective when used for stress management , but it is also widely used to help obtain relief from many specific problems, including the following:
migraines
post injury rehabilitation
whiplash
respiratory problems
arthritis
low back pain
circulatory problems
leg aches
neuritis/neuralgia
tendonitis/bursitis
digestive/lower bowel problems
neck & shoulder pain
Touch can benefit people of all ages and conditions — babies, children, pregnant women, the elderly, and those in chronic care.
How To Give A Massage
Things you should have:
*Nice Aromatherapy oil …preferably one of the calming massage blends.
*Massage oil blends , can be warmed on a massage oil warmer or 30 seconds in the microwave with the top off the bottle. This will not only diffuse the oil beautifully, but will feel incredible when rubbed into your subject's body
* Two nice fluffy towels. One for the bed or floor or massage table and one to give your subject if they would like to be semi-covered during the massage.
* Choose some wonderfully soothing music to help your subject relax during the massage.
*You are now ready to give your relaxing, therapeutic massage…
Massage & Touch Techniques
From acupressure  and amma therapy to tantra and tui na,  massage techniques are as wide and varied as the diverse schools of thought that they have come out of. Here you will find the meanings and definitions behind these amazing ideas relating to touch and how massage has been used for relieving pain to help one get in touch with their soul!
Finding A Massage School
Every state and country has their own rules and regulations about massage. To practice massage in many states in the US, you are required to have a license. The rules and regulations for touch have grown and changed over the years and if you are looking for a career in massage, it is a good idea to find a reputable school that will prepare and license you for the state you wish to practice in.
Music for Massage
Sound or music are wonderful and important tools for the use of touch and massage therapies. Touch therapies are the connection between matter and etheric levels of our energy. Adding music and its therapeutic aspects, can bring together the power of heighten awareness, moving the healing process to another level.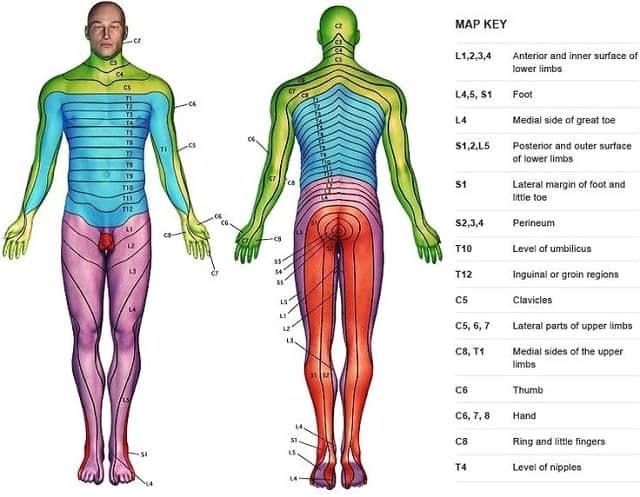 Chakra and the Dermatome
Basic anatomy explains that our central nervous system (CNS) is comprised of the brain and spinal cord. The peripheral nervous system (PNS) consists of cranial nerves, which branch out of the brain, and spinal nerves, which branch out of the spinal cord. Discover the connection between our Chakra centers and these major nerve ganglia.
Chakra and Herbal Correspondence
Vibrational remedies are subtle energy stimuli, which interact with the energy system to help stabilize physical, emotional, mental, and spiritual conditions. The Chakra are stations along the central axis of your being. Here, I show you how to use herbs for each energy center with essential oils, herbal teas, as a compress or poultice.
Study of the Chakra
"Chakracology" is our award winning, homestudy, certification course, through the National Association of Holistic Wellness.  This incredible study allows you to become certified in the art and healing of the Chakra and their energies. Discover how crystals, herbs, acupoints, dermatomes, essential oils, color, massage….effectively treat these powerful centers.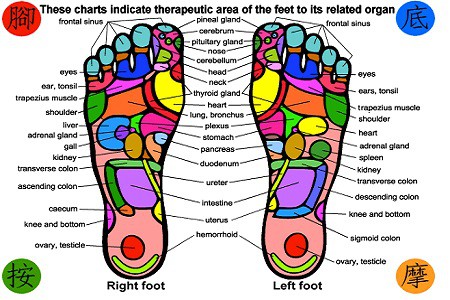 Crystal Reflexology
Massaging the feet and hands feels amazing, but giving or receiving a massage using crystals on the hands and feet is spectacular!  Learn how to work with crystals at the extremities!  You will find technique for some very common disorders, the type and shape of crystals to use and some of Andrew's favorite stones for crystal reflexology!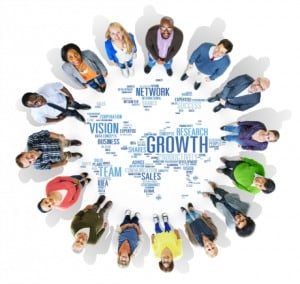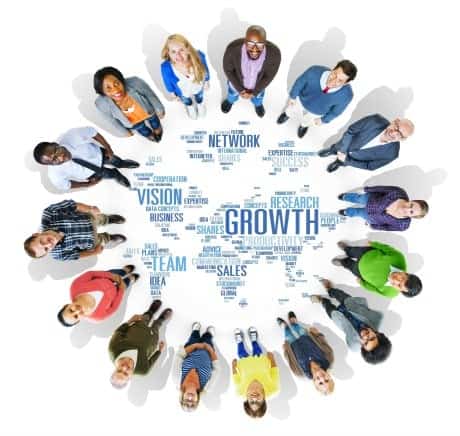 Study Energy Medicine at Home
The Peacefulmind.com Homestudy Courses make it possible for anyone to study energy medicine at home, on your time!  These certifications programs are offered by the National Association of Holistic Wellness
*Chakracology – A Workbook and Manual This workbook format allows you to look at the energy of the Chakra and how they affect us on a daily basis. The book allows you to work through each center on a mental, spiritual, as well as a physical level and then find ways to re-align, balance and manage your energy in a positive way! Want to know more?
*The Feng Shui Journal The Peacefulmind.com Feng Shui Journal makes it possible for you to improve relationships, maximize career potential and enhance your environment! * We are honored to offer the Feng Shui Journal for beginner to advanced Feng Shui practitioners. This journal covers an extensive background on Feng Shui techniques history, usage, clearing, cleansing, manifesting and helpful information in order to bring balance back into your life! Want to know more?
*The Crystal Astrologer Course – Sourcing Astrological Answers Through Crystals, is the culmination of years of research and clinical study that Andrew has done in his NYC practice with his own patients. In this study course we will use crystals for astrological exploration, divination, crystal remedies and many other uses. Crystals have been used for astrological divination throughout the centuries for their subtle vibrational nature, which is thought to be linked to the vibrational powers of the cosmos. Crystals open a path to self-discovery, wisdom and inner knowledge, as well as tuning us into our own intuition. Want to know more?
*The Crystal Divination Workbook: This is Andrew's NEW workbook, which utilizes the power of crystals for divination purposes! Andrew includes in this workbook: crystal grids, pendulum work and techniques, metaphysical properties of crystals, his Crystal Oracle Cards…and much more! Want to know more?
*Transitions: The Transformational Guide and Workbook for Creating Great Health This is the culmination of years of Andrew Pacholyk, MS, L.Ac. clinical work. This is a manual you can use, whether you are healthy or ill or somewhere in between and you want to re-balance your mind, body and spirit to become the whole person you can be! This workbook gives you a plan to take care of yourself. It can be used over and over to find balance and keep yourself as healthy as possible. It gives you "tools" to use when and where you need them. It helps to evaluate where you are in your journey and offers ways to get you exactly where you want to be! Want to know more?
*The "Color Elite" Color Therapy Certification Course Andrew Pacholyk, MS, L.Ac. has finally published his most complete healing course using the power of color and light therapy. This ultimate guide to chromotherapy teaches you about color and every aspect of it, how it is used in different therapeutic settings and how it has become such a great healing modality, no matter what profession you are in you will learn how to incorporate color into your daily life! Want to know more?
*The Crystal Light Crystal Therapy Course This incredible course is our biggest and most popular course on the internet! This is the study of crystals and how to heal with earth's precious gems! Want to know more?
*The Healing Art of Touch – Massage Therapy Homestudy Learn the art of touch and massage therapy through Andrew's very extensive course. Complete anatomy lessons, varied techniques and amazing information is offered in this course. Also learn the business aspects of massage, how to cope with clients that are difficult and energy transference are just a few of the many topics covered! Want to know more?
*What's Your Heart Telling You? Finding Love and Romance – The Workbook and Journal Andrew Pacholyk, MS, L.Ac. has now published his newest work based on years of personal intimacy, clinical experience, counseling and client research on the ways to navigate love, sex, romance and relationships in a modern day world. Andrew has devised this very thorough workbook and journal with questionnaires, exercises, quotes, tips, meditations, feng shui, aromatherapy, massage and herbal applications for creating the perfect scenario for finding, coping and keeping love in your life! Want to know more?
What are your experiences with massage therapy?
Sharing your own experiences often helps others. We'd love to know in the Peacefulmind Community.