Belief and Healing
~ Our belief system can be one of our most powerful assets or our worst enemy. Our belief system essentially makes up who we are.
~"Within your heart, you'll know"
Our belief system is made up of a set of core values, which we tend to base everything we do, say, or believe in. To start our journey in life, we create a set of beliefs, which define us. As part of our healing process, we must evaluate our beliefs.
Our Spirit is comprised of our Social health – and consists of a strong, positive connection to others in community, family and intimacy and includes our core set of beliefs. Our Spirit also comes through Spiritual health – a condition marked by a diminished sense of fear and the daily experience of unconditional love, joy, gratitude, and a personal relationship with your God (or an awareness of an inner source of infinite power and compassion.)
Creating A Healthy Belief System
A belief system that serves us well, is a belief in unlimited abundance, a deserving and humble nature and room to understand that, which serves the common good. Our belief system is made up of a set of core values, which we tend to base everything we do, say, or believe in. As part of our healing process, we take our beliefs as our ultimate truth and often do not sway from them. Sometimes, it is necessary to reinvent our belief system and redefine our values so that we can see clearer and be able to achieve the fulfilling life that we desire. Consider these suggestions for creating a healthy belief system that serves you:
1. Start by allowing abundance into your life: There are no limits except for those we impose on ourselves. Believing you cannot have what you want in your life, is a self-destructive and disparaging idea that you create yourself.
2. Use the words "unlimited possibilities": This is your mantra. I have, I desire, I believe in…."unlimited possibilities". Abundance is a long lasting, enduring enjoyment of life. It is being in love with living.
3. Understand that you are deserving: No, it is not your "karma", not your "lot in life", not "what you deserve"… we are ALL deserving. You deserve all that the Universe is able to give, and these are "endless possibilities".
4. Improve your self esteem: We can all seek to improve ourselves. It is time you became committed to truly loving and appreciating yourself and who you are. Take a minute to look at your individualism. Honor who you are. Honor what it took to get you there. Chest up and get moving!
5. Improve feelings of self-hate arising out of guilt: Is it possible that your guilty feelings are excessive, your self-hate is an overreaction? Yes. Look back at the cause of this belief. Who are you really punishing here? Re-evaluate your situation. Stop the self punishment and forgive yourself….and others. It serves only to wear you down.
6. Look at your negative beliefs: What is standing in your way? Is it issues around love, money, health. Take a look at these issues on an individual basis. Remove the question from the situation. Does it really have value? What is the true connection between you and this belief?
7. Are you general happy?: If so, make a list of 10 things that bring you happiness! If you believe you are not, make a list of 5 thinks that do not. Evaluate these 5 items of unhappiness. Each has a solution that you are going to solve!
8. Perhaps there is a current belief that no longer serves you: have the courage and the strength to seek the truth. Allow yourself to let go of an old, hurtful or useless idea or concept that does you no good. Allow yourself. Let it go.
9. Search for meaning by reading and reflection: The search itself will help restore a degree of sense and purpose to existence.
10. Some important values: about your belief system include giving, sharing, accepting compliments and recognizing new beginnings.
The Belief In Ourselves and Healing
With the ability to believe, you can accomplish nearly anything! The more you believe in yourself, the more you will definitely accomplish. When we face situations that are near physical or mental impossibilities, then it is our belief system, or belief in ourselves, that determines IF it is possible.
Our body and minds are stronger and more complex than most people think. We are capable of much more. People place too many limits on what they can do. Learning to believe in yourself and your abilities is a hard job that never ends. Although, it does get easier with time. You need to start pushing yourself. Attempting things that are just outside your ability.
I know, your saying to yourself, "I push myself," or "I do my best," and yes, that is very important, but you have to believe you can go past your limits. By putting in the time and effort you WILL succeed. As you succeed, your confidence will grow. The trick to this is, every time you reach what you believe is your limit, remind yourself that you can do more.Always assume that you can do more than you already have accomplished. One of the best things about expanding your limits, is that things that used to be impossible, can now be apart of your everyday life!  By building the belief in your ability, you can accomplish anything in life.
Try it!
*Our outlook on life tells us exactly where we are going!
* Our Belief System is one of the major factors that can get us through situations or can cause our life to crumble around us! I do believe that there is a lot of innate goodness and balancing our minds do subconsciously to get us through hard times. The other portion of this is how we "program" ourselves to deal with any given situation.
* Our self-confidence and self-love are often the key to opening and strengthening this portion of our thoughts which in turn emanates from ourselves!
* Energy follows thought. Program thought to be positive and your energy will reflect it!
* Really appreciating what we DO have as opposed to what we would like to have, sometimes makes a significant difference. This is always an important element in healing that is often neglected.
Hymns of the Spirit
Music can wash us in memories, bring us to a certain time and place or be used to show love and honor to a higher power. This list has come about due to my many pilgrimages to Holy places, yet there are sacred songs from my childhood, which still make an impression.
So, in conjunction with our spiritual awakening, I thought it would be a special gift to share the songs of the sacred heart, which make up my consciousness. These melodies cross several genre, religions, blessed paths, yet they ring true for me as a connection to a Universal life force and the amazing way we can honor and give thanks through song. I call this list:
The Miraculous Hymns of the Spirit
1. 13 de Mayo – Virgen de Fatima
, Coral Polifonica Santa Maria
2. Ave Maria de Lourdes
, Les Petits Chanteurs De Saint-Martin
3. Sanctus et Agnus, Missa de Angelis
, Petits Chanteurs D.St-Martin
4. Evening Prayer from Hansel and Gretel
, Wendy Loder & Janis Martin
5. Mass in E Minor, Kyrie
, Berlin Symphony Orchestra
6. Pie Jesu
, Children's Choir of Saint-Marc
7. Mass in G major: Gloria in excelsis
, Georgi Robev
8. Life of the Worlds: Journeys in Jewish Sacred Music
, Richard Kaplan
9. Meditation Songs for Native American Flute
, Kelvin Mockingbird
10. Most Relaxing Sacred Music In The Universe
, Various Artists
11. Sacred Music Of The Armenian Church
, Isabel Bayrakdarian
12. Sacred Rhythms of Cuban Santería
, Various Artists
13. Vajra Guru Mantra
, Chants of Buddha
14. Sacred Nature – Meditations For Health & Healing
, Philip Carr-Gomm
15. Chevaliers De Sangreal
, The DiVinci Code
16. Now We Are Free
, Lisa Gerrard
17. Jesu, Joy Of Man's Desiring
, Amy Grant
18. Be Blessed
, Yolanda Adams
19. Ave Maria
, Coral Polifonica Santa Maria
20. Ave Maria
, Josh Groban
21. Requiem, Op.48 – 7. In paradisum
, Montreal Symphony and Choir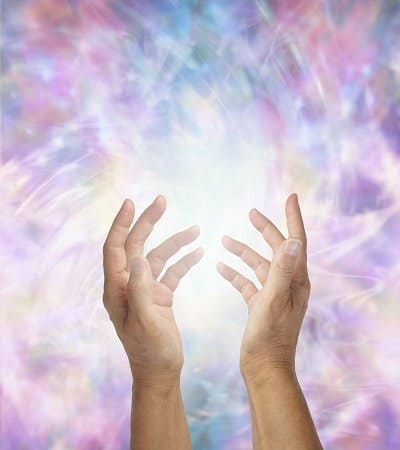 Mind Medicine
Mind medicine imparts the healing power on the entire body. This "trickle-down effect" can be seen repeatedly in many forms of Eastern medicine. The psychological root-cause of each person's belief system, which becomes the texture of how we live our lives, can be expressed in the subtle energies of the body as well as in the expression of disease.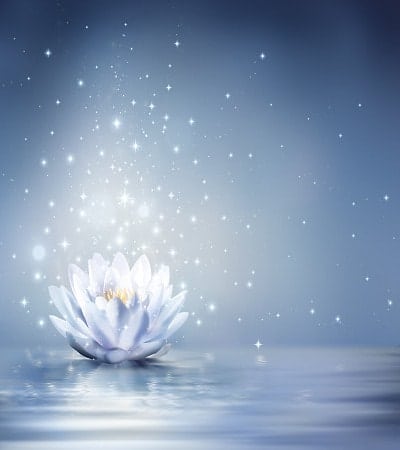 No Expectations, Endless Possibilities
We expect things in life. We expect things to be as they were in our childhood, the way we were brought up. We expect things to be the way we want them to be, the way we feel things should be. We expect things to be the way we want them to be in our love life, our careers, our families, our vacations and our relationship with others.
Power of Spirituality
To recognize a power that is greater than our own is to recognize our Spirituality. We understand the mind/body relationship to be inspired by alignment with one's Highest Spiritual Principle and by that awareness we can choose Truth. Spiritual health is often considered a condition marked by a diminished sense of fear…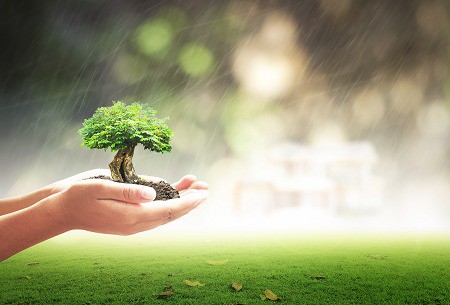 Entrainment
There is a rhythm to life! From the beat of our hearts to the beat of the streets, everything around us is set to it's own timing. There is a natural tendency in nature towards harmony. When something is not in sync, has dissonance or discord, we know it and can sense or feel it. This creates disharmony between two people or a person and their environment.
When our energies are in sync, this resonance is very apparent. For example, being near someone who is calm, often makes us calm. Being in someone's home that is arranged beautifully, can create a sense of peace. Women who tend to live in close proximity to one another, often become in sync with their menstrual cycles. Couples in a relationship tend to start talking, acting and even looking like each other after time. These are all examples of entrainment.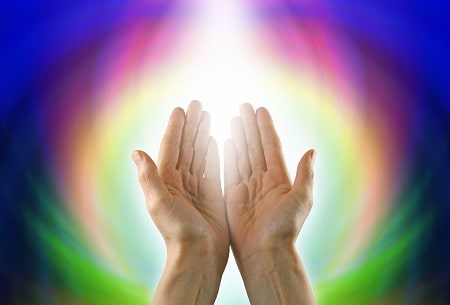 Projecting and Receiving Energy
This balance between yin and yang is yielding, neutralizing and discharging, as it all happens simultaneously. When there is balance between the two, everything happens spontaneously and naturally. There may be times when we feel that all we do is give or all we do is receive. Remember, you cannot have one without the other. It is simply the ability of recognizing that the opposite is happening as well.
Projecting energy by understanding energy demand is essential for projecting energy. Projecting positive energy is an easily learnable skill.
Receiving energy is actually about allowing. Allowing ourselves to receive freely, without resistance, judgement or the need to understand/control this outcome.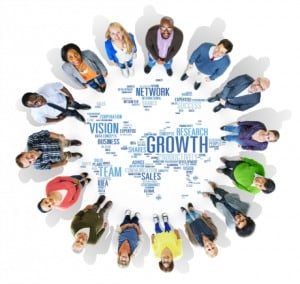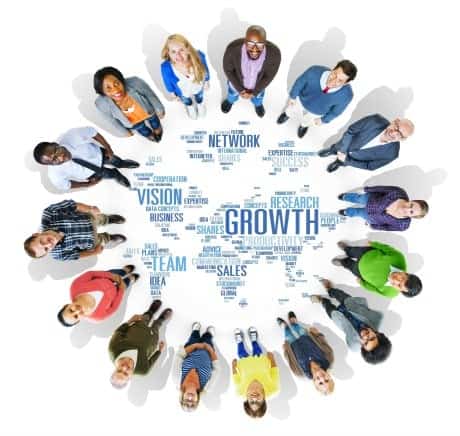 Study Energy Medicine at Home
The Peacefulmind.com Homestudy Courses make it possible for anyone to study energy medicine at home, on your time!  These certifications programs are offered by the National Association of Holistic Wellness
*Transitions: The Transformational Guide and Workbook for Creating Great Health This is the culmination of years of Andrew Pacholyk, MS, L.Ac. clinical work. This is a manual you can use, whether you are healthy or ill or somewhere in between and you want to re-balance your mind, body and spirit to become the whole person you can be! This workbook gives you a plan to take care of yourself. It can be used over and over to find balance and keep yourself as healthy as possible. It gives you "tools" to use when and where you need them. It helps to evaluate where you are in your journey and offers ways to get you exactly where you want to be! Want to know more?
*Chakracology – A Workbook and Manual This workbook format allows you to look at the energy of the Chakra and how they affect us on a daily basis. The book allows you to work through each center on a mental, spiritual, as well as a physical level and then find ways to re-align, balance and manage your energy in a positive way! Want to know more?
*The Feng Shui Journal The Peacefulmind.com Feng Shui Journal makes it possible for you to improve relationships, maximize career potential and enhance your environment! * We are honored to offer the Feng Shui Journal for beginner to advanced Feng Shui practitioners. This journal covers an extensive background on Feng Shui techniques history, usage, clearing, cleansing, manifesting and helpful information in order to bring balance back into your life! Want to know more?
*The Crystal Astrologer Course – Sourcing Astrological Answers Through Crystals, is the culmination of years of research and clinical study that Andrew has done in his NYC practice with his own patients. In this study course we will use crystals for astrological exploration, divination, crystal remedies and many other uses. Crystals have been used for astrological divination throughout the centuries for their subtle vibrational nature, which is thought to be linked to the vibrational powers of the cosmos. Crystals open a path to self-discovery, wisdom and inner knowledge, as well as tuning us into our own intuition. Want to know more?
*The Crystal Divination Workbook: This is Andrew's NEW workbook, which utilizes the power of crystals for divination purposes! Andrew includes in this workbook: crystal grids, pendulum work and techniques, metaphysical properties of crystals, his Crystal Oracle Cards…and much more! Want to know more?
*The "Color Elite" Color Therapy Certification Course Andrew Pacholyk, MS, L.Ac. has finally published his most complete healing course using the power of color and light therapy. This ultimate guide to chromotherapy teaches you about color and every aspect of it, how it is used in different therapeutic settings and how it has become such a great healing modality, no matter what profession you are in you will learn how to incorporate color into your daily life! Want to know more?
*The Crystal Light Crystal Therapy Course This incredible course is our biggest and most popular course on the internet! This is the study of crystals and how to heal with earth's precious gems! Want to know more?
*The Healing Art of Touch – Massage Therapy Homestudy Learn the art of touch and massage therapy through Andrew's very extensive course. Complete anatomy lessons, varied techniques and amazing information is offered in this course. Also learn the business aspects of massage, how to cope with clients that are difficult and energy transference are just a few of the many topics covered! Want to know more?
*What's Your Heart Telling You? Finding Love and Romance – The Workbook and Journal Andrew Pacholyk, MS, L.Ac. has now published his newest work based on years of personal intimacy, clinical experience, counseling and client research on the ways to navigate love, sex, romance and relationships in a modern day world. Andrew has devised this very thorough workbook and journal with questionnaires, exercises, quotes, tips, meditations, feng shui, aromatherapy, massage and herbal applications for creating the perfect scenario for finding, coping and keeping love in your life! Want to know more?
What are your experiences with spirituality?
Sharing your own experiences often helps others. We'd love to know in the Peacefulmind Community.