Press & Media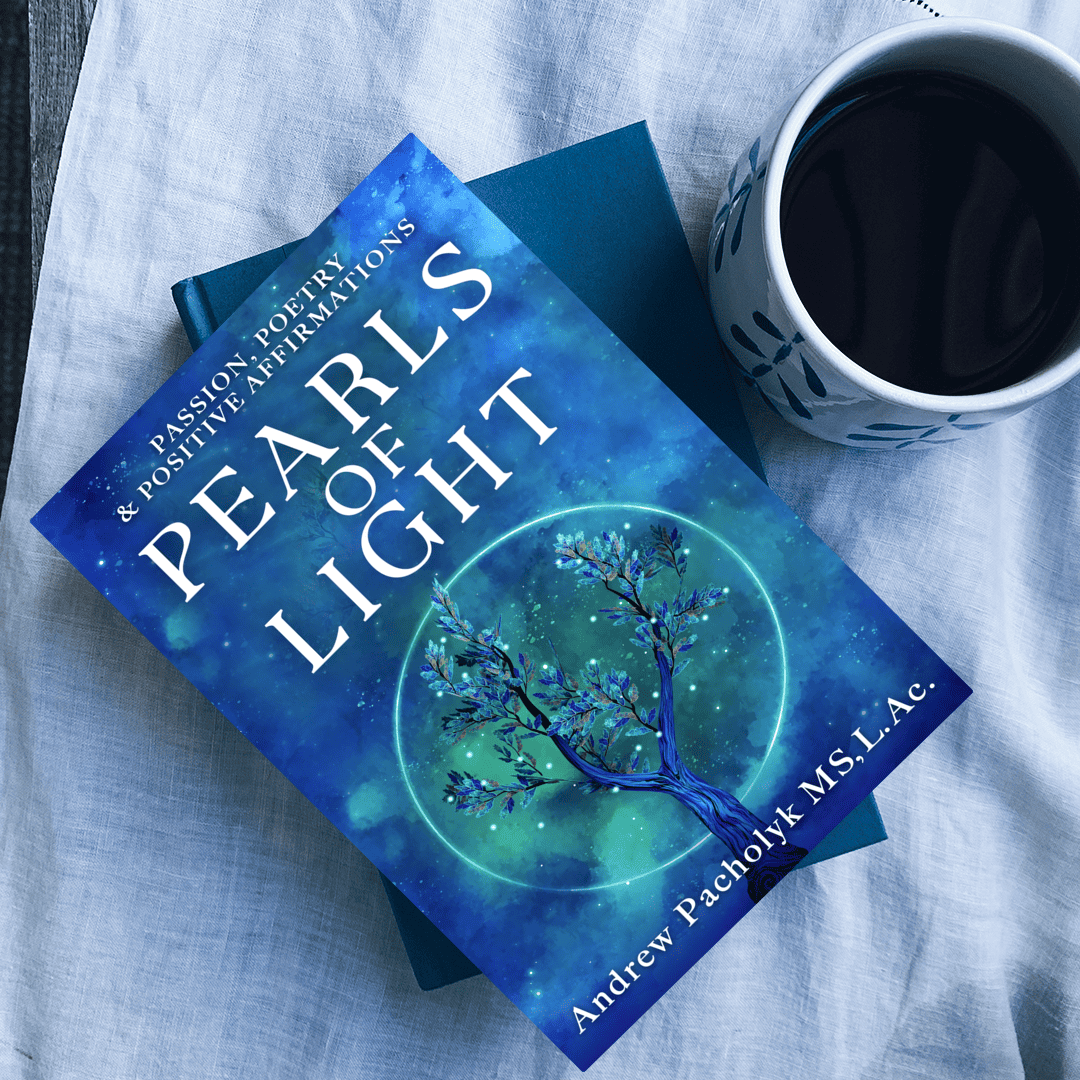 Ready to take an inspirational journey of self-discovery?
[September 15th, 2023]  Andrew's lyrical prose, passionate writing, and note-worthy affirmations will provide you with a road map to overcome life's obstacles. In this light and lyrical work of passion, poetry, and positive affirmations, you will learn valuable lessons on self-acceptance, self-love, understanding heartbreak, graceful aging, coping with death, and finding happiness.
Benefits from reading this book:
– Discover practical solutions to bring life into focus
– Unravel life lessons and embrace joy
– Change your life with thought-provoking questions and quotable remedies
What is included in the book:
– Self-acceptance, confidence, and building good character
– Self-love, understanding heartbreak, and lessons of love
– Growing older, graceful aging, and coping with death
– Finding happiness, embracing joy, and capturing the moments in life, most dear
Don't miss out on this inspirational journey of self-discovery to many of life's most discerning moments.
Press Release
FOR IMMEDIATE RELEASE
California Surf Museum Adds Andrew Pacholyk's Book, "Barefoot: A Surfer's View of the Universe," to Its Best Surfer Books Collection
[Oceanside, CA September 1, 2023] – The California Surf Museum is pleased to announce the addition of Andrew Pacholyk's latest book, "Barefoot: A Surfer's View of the Universe," to its prestigious collection of best surfer books. This captivating memoir takes readers on a thrilling journey through the world of surfing, offering a unique perspective on the sport and its profound connection to the universe.
"Barefoot: A Surfer's View of the Universe" delves into the personal experiences, reflections, and wisdom of Andrew Pacholyk, an esteemed surfer, professional dancer and acupuncturist. With a deep appreciation for the ocean and an unrivaled passion for surfing, Pacholyk beautifully captures the essence of the surfing lifestyle and the transformative power it has on individuals.
Andrew Pacholyk is known for his evocative writing style, which seamlessly weaves together storytelling, philosophy, and insights drawn from his own experiences as a healer. "Barefoot" serves as both a memoir and a spiritual guide, inspiring readers to embrace the beauty of nature and explore their own connection to the universe.
The California Surf Museum is honored to include "Barefoot: A Surfer's View of the Universe" in its esteemed collection of surfer books. With a beautiful forward, written by surfing legend Joey Cabell, this addition further solidifies the museum's commitment to showcasing the best works that celebrate the rich history and culture of surfing. With its captivating storytelling and profound messages, Pacholyk's book is certain to engage surf enthusiasts and literature lovers alike.
Visitors to the California Surf Museum will now have the opportunity to explore "Barefoot: A Surfer's View of the Universe" and discover the captivating tales and unique perspective presented within its pages. Whether you're a seasoned surfer or simply curious about the power of the ocean, this book is a must-read.
To learn more about Andrew Pacholyk's "Barefoot: A Surfer's View of the Universe" and other best surfer books in the California Surf Museum collection, visit https://surfmuseum.org
California Surf Museum Adds "Barefoot"
[Oceanside, CA September 1, 2023] – The California Surf Museum is pleased to announce the addition of Andrew Pacholyk's latest book, "Barefoot: A Surfer's View of the Universe," to its prestigious collection of best surfer books. This captivating memoir takes readers on a thrilling journey through the world of surfing, offering a unique perspective on the sport and its profound connection to the universe.
2022 Ommie Award Nominee for Best Spiritual Memoir
'Barefoot: A Surfer's View of the Universe' has been nominated for a 2022 Ommie Award!
The Ommie Awards are "The Conscious Media Awards" that aim to recognize and honor the best Luminaries Minds, the Influencers, and Change Makers of the Conscious, Spiritual Holistic and Indie Communities.
Literary Titan Interview with Andrew
(September 2022) Editor In Chief, Thomas Anderson's interview with Andrew about the success of his newest book, Barefoot: A Surfer's View of the Universe.
What were some ideas that were important for you to share in this book?
No matter where you come from, or whatever your dreams, you can achieve them, if you are passionate, persistent, and resilient.
We have to trust the Universe and follow our instincts.
There is wonder and magic, everywhere. We just have to pay attention.
The only obstacles in life are the ones we create.
Do not underestimate the power of forgiving yourself.
How following your heart is the best advice you can give yourself.
GoSolo Subkit Entrepreneur Interview
(July 2022) Interested in starting your own entrepreneurial journey but unsure what to expect? Then read up on our interview with Andrew Pacholyk, Founder of Peacefulmind, located in New York, NY, USA. Andrew has been running his successful website, Peacefulmind.com for almost 30 years and he's just getting started! Discover how to run a successful online business in the days of e-commerce.
BooksShelf.com Author Interview
(May, 2022) Andrew is interviewed for the release of his newest book, Barefoot: A Surfer's View of the Universe
 Enjoy this very informative piece about Andrew's process as an author, the influences and inspiration behind his work, and the motivation that keeps him writing. Andrew shares in depth and personal tips on what its like to go through the ups and downs of being published.
OMTimes and Barefoot
OM Times Magazine (June 1, 2022)  A special "thank you" to the editors-in-chief, Liane and Christopher Buck for the wonderful press release of my new book, Barefoot ~ A Surfer's View of the Universe  Your generosity and humanity are one of a kind in the publishing business, and I applaud you both for your amazing knowledge, constant insight, and your unparalleled view of the world!
This self-help-memoir is filled with rich lessons such as;
The practice of accepting and embracing one's true self
How daily discipline and awareness build courage and confidence
Tips for helping fellow humans in this grand struggle called life
Techniques to cope through connecting with the body and soul
The magic and genius of nature, and much more
Andrew Pacholyk, NY's Mayor, and Crystals
The Guardian (June 2022)  A special "thank you" to reporter Kari Paul of The Guardian for writing this great article about Mayor Adams of New York City and his love of crystals! The article is an "ode to New York" and the special energy it has!  Thanks in part, to crystals under Manhattan?  A fun read!
"The mayor is right about one thing, says Andrew Pacholyk, a New York-based crystal expert: the city, indeed, is seated on unique bedrock that has been known to produce more than 100 varieties of mineral. Called the Manhattan schist, it was formed about 450m years ago in a collision between what is now the east coast of North America and the floor of the Atlantic Ocean.
So what effect might crystals be having on the lives of New Yorkers? Pacholyk is vague on specifics but believes that certain areas in Manhattan do have a "special energy" owing to the unique mix of minerals found there – including quartz, kyanite, and dumortierite. He says it can be felt more strongly in natural areas with exposed rock, like Central Park."…
 "People flock to New York to find their tribe and purpose, and to follow their dreams. That's why people are drawn to this place."
Andrew Pacholyk's Newest Book Release
(2022) The book, Barefoot- A Surfer's View of The Universe, is Andrew Pacholyk's unvarnished memoir-like tale of a search for life's meaning in a riveting and vivid prose form. With stunning lessons of solace and eye-opening insights, the lifelong surfer, professional dancer, and acupuncturist's journey through the blue serve as an everyday account of the power of paying attention.
Columnist, Andrew Pacholyk, Featured Writer
(2021) Featured columnist, and past cover boy, Andrew has had his articles occasionally featured in OMTimes Magazine since 2012. He is currently the health and wellness columnist for this ongoing bi-monthly periodical featuring all healing paths, great and small. This magazine has a wealth of topics from aromatherapy to zen therapy. Check out the great work put out by Editors in Chief, Christopher Buck and Liane Buck.
Muck Rack Journalist
(2020) Muck Rack Public Relations. Find the right journalists to pitch.
Andrew Pacholyk, MS L.Ac is one of the featured journalist in the Muck Rack roster of Health and Wellness experts. Say hello to your one-stop, relationship-building platform and goodbye to outdated media databases: Muck Rack's search engine lets you discover and pitch relevant journalists in a much more targeted way than legacy media databases.
Health News Today
News Release (March 7, 2020)  Andrew Pacholyk, a Allergist and Immunologist practicing in New York, NY 
Pacholyk practices Allergy and Immunology care in New York, NY. Dr. Pacholyk specializes in the diagnosis and treatment of asthma and other allergic diseases. Allergist-Immunologists are trained and certified to treat each patients sensitivity and response to allergens of varying severity with acupuncture and herbal medicine. Dr. Pacholyk provides several means of testing and treatments
Andrew Interviewed on IHeart Radio
(2019) Join Victor "The Voice" Fuhrman as he takes you through a magical yet grounded exploration of the mysterious, the shrouded and the unexplained. Join him on the bridge between science and spirituality. This week he interviews author, Andrew Pacholyk – Lead Us to A Place: Your Spiritual Journey Through Life's Seasons. Each season brings with it changes and adjustments. Just as the year has its seasons, our lives have their seasons. How can we best navigate the seasons of life and maintain balance, optimal health, spiritual growth happiness and peace?
Lead Us To A Place ~ your spiritual journey through life's seasons
(2018)  This is Andrew's new book! Take the first steps on a journey of transformation!  This empowering, "take-charge-of-your-life" book is a working journal for the soul!  We are all spiritual beings! Andrew shows us some incredible and unconventional ways of learning more about who we are and why we are here!  Get to know yourself through a doorway of the seasons! Travel through the " seasons of your life" and better understand how we develop as light forces of energy and spread that joyful light to everyone we meet.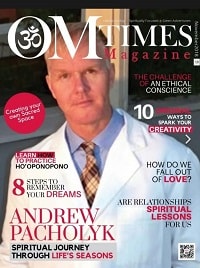 Andrew on the cover of OMTimes
(2018) OMTimes is thrilled to have Andrew Pacholyk MS L.Ac. on the cover of the OMTimes Magazine November B 2018 Edition. Andrew Pacholyk MS L.Ac. is a licensed Acupuncturist and certified Herbalist in the State of New York, with a full-time practice in New York City who specializes in rejuvenating therapies based on the ancient Chinese medical approach to Endocrinology, Gynaecology and pain management. His most recent book is "Lead Us to a Place – Your Spiritual Journey through Life's Seasons."
Crystal Healing Therapy & Practices Celebrities Are Obsessed With
(2018) Former The Hills star Spencer Pratt has taken a deep interest in crystal healing therapy. Andrew Pacholyk, MS, L.Ac, who has been in the alternative health industry for 20 years, told E! Online in 2010 that the ancient healing remedy reportedly boosts the mental and emotional state of believers. "The large rock [Pratt is] holding is a quartz crystal. It's the most abundant healing crystal on earth. It's the 'Master Healer' and the stone of power," Pacholyk said. "It can draw and send energy and is effective for sending and receiving guidance." Pratt and his wife Heidi Montag reportedly spent $1 million on their crystal collection.
Grab Your Crystals: MTV Might Bring Back The Hills
(2018) MTV is reportedly looking to reboot this iconic TV show. Now, take this report with a grain of salt, but according to Us Weekly, the network has its sights set on bringing back The Hills due to the "mega success" of its Jersey Shore relaunch. But what would a Hills reboot even look like? Would the women make fun of Justin Bobby's burps over drinks? Is L.A. going to revive Les Deux nightclub just so Patridge can show up uninvited to Montag's birthday again? Is Mr. Pratt going to break out the crystals? That's a given. He still posts about crystals on his social media.  Learn more here
Police Suicide: Is Police Culture Killing Our Officers?
(2017) I would like to thank author, Ronald Rufo for his wonderful reference in this exceptional book. There is no question that more police officers die from suicide than those killed in the line of duty. The suicide and attempted suicide of police officers is a mental health concern that has been neglected for far too long. Learn more about:
Police Suicide: Is Police Culture Killing Our Officers?
The Tarot Journey
(2017) A grateful "thank you" to tarot expert and author, Julie Hedges for referencing Peacefulmind.com in her new book, The Tarot Journey, Vol. 1. The Tarot Journey bridges ancient tarot information to the modern world. Julie Hedges offers her tarot knowledge through her book just for you. Star Nations gathered all of Julie's Tarot Journey articles from the Star Nations Magazine to create this valued book. Learn more here
Kittens on the Catwalk
(New York – International Kids Show, 1995) An "Drew" Pacholyk produced and choreographed an amazing show with children ranging from 3 – 16 years of age. With 34 models, he showcased such luminaries as Calvin Klein, Nicole Miller, Oshkosh b'gosh, Betsy Johnson and 250 other children's designers.
Set to dance styles and music from almost every era, this extravagant, well-orchestrated production featured the top designs for Spring, benefited the Kids Coalition for Natural Health, and starred some of the latest prodigies from Kid's Power, Ford, Elite, and Casablanca models.