Environmental Health
~ The temple, our physical body, is the only thing we have to carry the soul. When our physical bodies are not in proper working order, everything around us ultimately suffers
~The excessive abuse…
…of our environment plays an integral part in how we live our lives and ultimately a major factor in determining our own health and healing. Environmental issues such as worldwide pollution, the garbage disposal and landfills, and the toxic waste seeping into the ground and our water supply, have become staggering statistics.
Along with polluting our air and warming our climate, the exploration, extraction, and use of fossil fuels can cause incredible damage to water and land resources. Oil spills destroy plant and animal life, and leave waterways and their surrounding shores uninhabitable for long periods of time. In addition, strip mining for coal deposits devastates landscapes by reducing mountaintops and filling-in valleys and streams. There are many things we can do about it!
Celebrate Earth Day ~ Everyday
Much awareness has been brought to environmental issues this year in particular. Whether it has to do with the fact that it is an election year or that people are really sitting up and taking notice… it is hard to know. What is important that the issues are being brought to the forefront where they can be addressed.
Natural Cleansing Care Ideas
In celebration of Earth Day, I thought it appropriate to take a look back at some of the contributions in our archives from my free, 10,000 member community, Alternative Answers.  Our members have come up with so many ways to cleanse your home and office with wonderful products that are made by scratch in the DIY corner…
Earthy Ideas: Eating Organic
The Health Education Alliance for Life and Longevity found that organic farmers who follow environmentally responsible business practices, had organic cows who were free of antibiotics used as routine prevention. In comparison, 82 different drugs, including RBGH, are found in conventional dairy farms.
Earth & Her Energies
Without a doubt, this energy is one of the most profound and beneficial. Generally we are surrounded by whole structures of inanimate matter, matter which is lifeless. When we work or are surrounded with living things such as gardens, nice scenery, mountains, rivers lakes, we generally gain something from these things.
Discover the healing power of nature, through its many environments…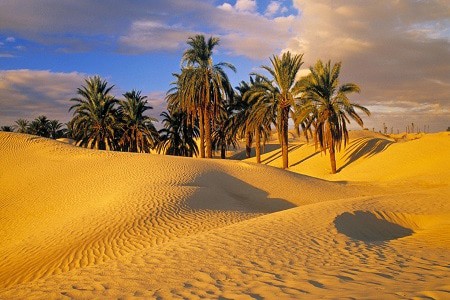 Desert Oasis
Desert climates around the world have a powerful and charismatic persona! My allure towards the desert has grown over the years as I discover more and more their illustrious beauty, as well as their treasures. I have learned much about the unique desert plants with curative and healing properties. The desert expresses its beauty through the rising and setting sun and desert air, like music…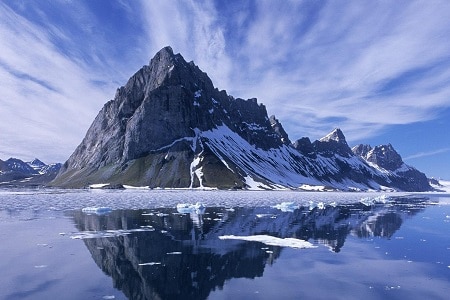 Mountain High
As a part of my own self study, I come to Ecuador each year to learn Amazonian herbs with Shamans, visit healers and politicians and visit amazing places such as the European-like capital of Quito.The healing mountain town 16 miles north of Quito, marks the exact Middle of the World (Mitad del Mundo), latitude 0 ° where you can stand with a foot on each hemisphere.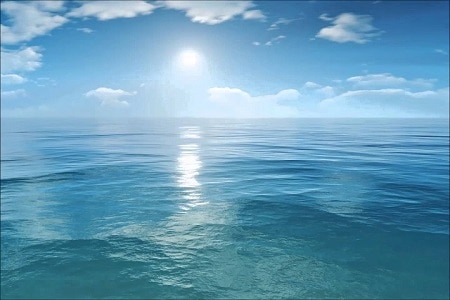 Sacred Sea
Take a minute. Find your center. Close your eyes. Allow a deep breath. Now… listen to your subconscious mind as you reach back to find that which gives you pleasure, makes your heart sing and moves you to do what really brings forth your happiness! Sense the sea air gently blowing over your body. Let it tussle your hair as the warming sun, slowly kisses your face. Feel the warmth.
Walk in the Forest
Walking meditation is another simple way to bring awareness into your life. Wander – Take a trip. Walk around the block, through your neighborhood or through a park. Head to the sea, the hills or a mountain trail. There is a concept (and herbal formula) in Chinese culture referred to as the Free and Easy Wanderer. Walking or simply wandering often allows us to clear our head and free our minds…
Rainbow Connection
Using the full color spectrum of light in meditation can be a very peaceful and rewarding attunement to the power of color.  Color holds a special power over us, and often the full spectrum of visible light that we can see, can be the most rewarding of all. So how about recreating the power of the rainbow with this soothing meditation.
Path Less Taken
What is the path less taken?  This is often referred to as the path to our dreams!  There are more paths not taken than there are those who stumble down it.  The sheer number of people who dare not to venture down the road of their desires, is much more than those who do. But why? Is it fear, insecurity, poor self-esteem?
Ojai's Pink Moment
Ojai, California is a vibrant valley with so much natural beauty that it gained fame decades ago when the area was photographed to represent Shangri-La in the 1939 movie, The Lost Horizon. Nestled in the Ojai Valley, the town is surrounded by peaks that give off a glow in the evening light known as "the pink moment".
Sensational Sunsets
You can certainly call me a sun worshiper.  Being born on the Summer Solstice, I have always been attracted to the warmth, power and glow of the sun!  In my travels, I tend to be an observer.  These particular instances occurred on my first trip to Arizona, my visit to the island of Santorini and my subsequent return to Los Angeles for a visit, after living and working there as a dancer and choreographer.
The Power of a Garden
by Andrew Pacholyk, MS L.Ac from his exciting new book, Lead Us To A Place ~ your spiritual journey through life's seasons 
Gardens have been associated with our spirituality throughout history. From the Gardens of Eden and Gethsemani to the Gardens of Haifa and Earthly Delights, these sanctuaries have great healing and curative powers. I love being able to meditate in a summer garden. The air is clean, the scent of flowers drift by throughout the day and offer up a visually breath-taking combination of colors. It is a wonderful way to connect to God.
Sacred Places from Lead Us To A Place
Spirituality can be found anywhere. You can experience it in a church or temple, in the beauty of nature, in a yoga, dance or exercise class, or in the darkest, most unlikely places. Spirituality is a state of mind. It is an experience that brings you closer to the realization of life's truths. Here are some of the most Sacred places covered in Andrew Pacholyk's exciting new book, Lead Us To A Place ~ your spiritual journey through life's seasons.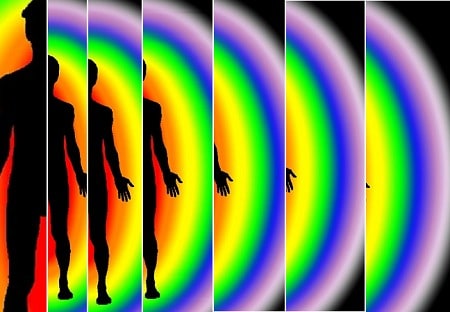 The Aura Body
The aura bio-sphere or the color energy that surrounds us, are ever changing based on how we are "inside ourselves." Physical, mental, and emotional situations show through the colors of our Aura. The word "aura" is but another name for "forcefield" or "radiation." An aura is a field of subtle, luminous energy surrounding a person or object. The aura has layers and they reflect our emotions as well as our health. Every substance in the Universe has a radiation or aura and the auras of minerals, plants, animals, as well as human bodies have special characteristics.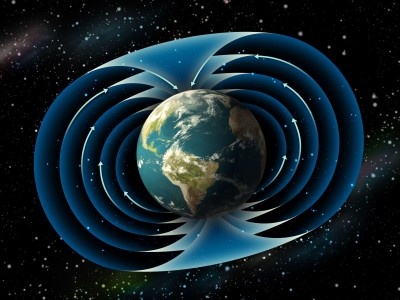 How EMF Affects Your Aura
Electromagnetic fields are present everywhere in our environment but are invisible to the human eye. Electric fields can be produced by the local build-up of electric charges in the atmosphere associated with thunderstorms. They are also produced by man-made sources including X-rays, the electricity that comes out of every power socket, various kinds of higher frequency radio waves via TV antennas, computers, microwaves, radio stations or mobile phone base stations.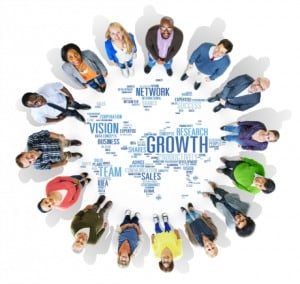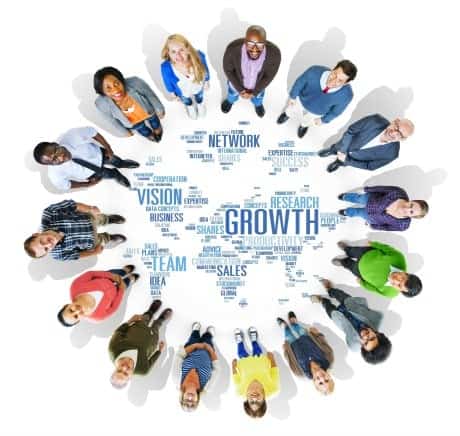 Study Energy Medicine at Home
The Peacefulmind.com Homestudy Courses make it possible for anyone to study energy medicine at home, on your time!  These certifications programs are offered by the National Association of Holistic Wellness
*Chakracology – A Workbook and Manual This workbook format allows you to look at the energy of the Chakra and how they affect us on a daily basis. The book allows you to work through each center on a mental, spiritual, as well as a physical level and then find ways to re-align, balance and manage your energy in a positive way! Want to know more?
*The Feng Shui Journal The Peacefulmind.com Feng Shui Journal makes it possible for you to improve relationships, maximize career potential and enhance your environment! * We are honored to offer the Feng Shui Journal for beginner to advanced Feng Shui practitioners. This journal covers an extensive background on Feng Shui techniques history, usage, clearing, cleansing, manifesting and helpful information in order to bring balance back into your life! Want to know more?
*The Crystal Astrologer Course – Sourcing Astrological Answers Through Crystals, is the culmination of years of research and clinical study that Andrew has done in his NYC practice with his own patients. In this study course we will use crystals for astrological exploration, divination, crystal remedies and many other uses. Crystals have been used for astrological divination throughout the centuries for their subtle vibrational nature, which is thought to be linked to the vibrational powers of the cosmos. Crystals open a path to self-discovery, wisdom and inner knowledge, as well as tuning us into our own intuition. Want to know more?
*The Crystal Divination Workbook: This is Andrew's NEW workbook, which utilizes the power of crystals for divination purposes! Andrew includes in this workbook: crystal grids, pendulum work and techniques, metaphysical properties of crystals, his Crystal Oracle Cards…and much more! Want to know more?
*Transitions: The Transformational Guide and Workbook for Creating Great Health This is the culmination of years of Andrew Pacholyk, MS, L.Ac. clinical work. This is a manual you can use, whether you are healthy or ill or somewhere in between and you want to re-balance your mind, body and spirit to become the whole person you can be! This workbook gives you a plan to take care of yourself. It can be used over and over to find balance and keep yourself as healthy as possible. It gives you "tools" to use when and where you need them. It helps to evaluate where you are in your journey and offers ways to get you exactly where you want to be! Want to know more?
*The "Color Elite" Color Therapy Certification Course Andrew Pacholyk, MS, L.Ac. has finally published his most complete healing course using the power of color and light therapy. This ultimate guide to chromotherapy teaches you about color and every aspect of it, how it is used in different therapeutic settings and how it has become such a great healing modality, no matter what profession you are in you will learn how to incorporate color into your daily life! Want to know more?
*The Crystal Light Crystal Therapy Course This incredible course is our biggest and most popular course on the internet! This is the study of crystals and how to heal with earth's precious gems! Want to know more?
*The Healing Art of Touch – Massage Therapy Homestudy Learn the art of touch and massage therapy through Andrew's very extensive course. Complete anatomy lessons, varied techniques and amazing information is offered in this course. Also learn the business aspects of massage, how to cope with clients that are difficult and energy transference are just a few of the many topics covered! Want to know more?
*What's Your Heart Telling You? Finding Love and Romance – The Workbook and Journal Andrew Pacholyk, MS, L.Ac. has now published his newest work based on years of personal intimacy, clinical experience, counseling and client research on the ways to navigate love, sex, romance and relationships in a modern day world. Andrew has devised this very thorough workbook and journal with questionnaires, exercises, quotes, tips, meditations, feng shui, aromatherapy, massage and herbal applications for creating the perfect scenario for finding, coping and keeping love in your life! Want to know more?
What are your experiences with environmental health?
Sharing your own experiences often helps others. We'd love to know in the Peacefulmind Community.