Alternative Answers: Mind, Body, Spirit Medicine
Our featured pearls of wisdom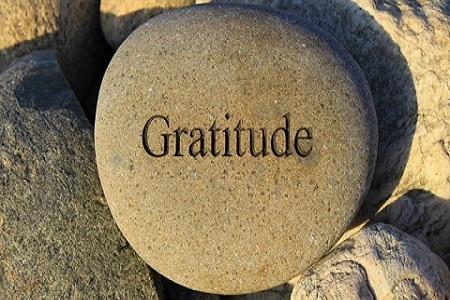 The Gratitude Project
This is a self awareness exercise. I started this in my practice in New York City over 15 years ago. It has always been an offering to my patients who come in during the week of Thanksgiving for treatment. I would ask them to take home this handout and to fill it out in their private time. What are you grateful for?
Planning a Healthy Dinner
Planning a healthy Thanksgiving is easy and affordable. When we think of this feast day, we think of foods laden with rich gravies, sugar filled desserts and heavy dressings. I offer up some "alternative answers" and finds substitutes for these Thanksgiving table favorites that are high in processed sugar, saturated fats and cholesterol.  
Eating for the Holidays
Managing your diabetes can be especially more challenging during the holidays with all the temptations and sweets that keep bombarding our senses in the weeks following the holidays. Signs and symptoms can arise that may seem completely unrelated, when in fact they could be. Do not allow your pride or ego to get in the way of your physical health.   
Alternative Answers: The Archives
Thousands of free natural remedies at your fingertips
"Carnival of the Animals" or crystals named for nature's creatures, have been given names of animals to signify their strength, power and endearing charm.
read more