Candle Therapy
~ From celebrations and ceremonies to proclamations and processions! The candle's flame has always been a metaphor for the soul!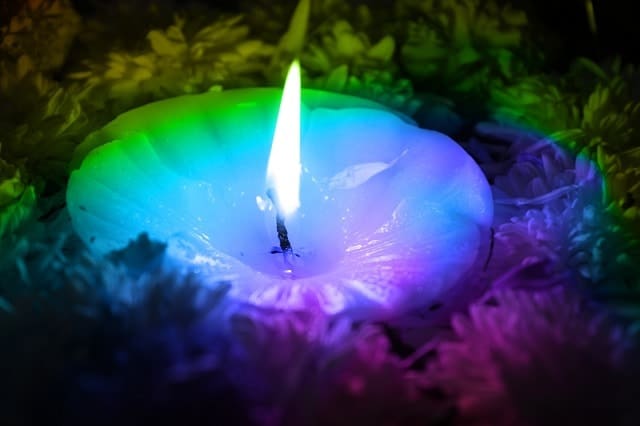 ~ A candle acts as a "self object".
Using candles as therapy has been around for thousands of years, and has been practiced by nearly every religion. Candle therapy can be used to unite the powers of mind, body, and spirit. From ancient times to the present, Candles have lit our way through every transition!
It possesses a tranquil and almost hypnotic atmosphere to those who allow its power to take them to a very special place. Learn more about healing with candles and candle therapy.

Candles as Therapy
The candle's flame has always been a metaphor for the soul! It possesses a tranquil and almost hypnotic atmosphere to those who allow its power to take them to a very special place.
A candle acts as a "self object". A self object is an object that is a reflection of our self, a reflection upon which we can act. The candle reflects the spiritual and ethical changes we would like to bring about in ourselves. It burns as a reminder and symbol of our desires. Sometimes we have to hand our dreams over to a force more powerful than we are.
There are many ways to utilize the power of Candle Therapy. On other pages, you will find complementary systems of color therapy, aromatherapy, music therapy, energy medicine and meditation can and do overlap within the healing process to create a positive and powerful approach to finding the balanced system. These complementary systems with candle therapy, are all configured and intertwined within the practice of it's theory and application.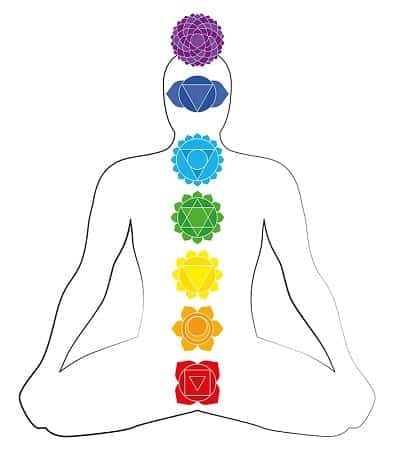 Working With Candle Energy
When working with candles, you can be as simplistic or as complicated as you would like to make it. We suggest that you always charge your candle before lighting it.
Sit in a quiet place hold the candle in your hands at heart level and visualize the area in your life you want charged (changed). This will personalize your connections with the candle and allow the needed energy to come to you in a more direct way. Begin by using a positive affirmation (our candles come with one), then expand on it based on your specific situation.
You get as much out of a candle (or anything) as you put into it. You must create your own reality through the use of your energy, emotions and visualizations. What you wish to create may come immediately or it may take some time. Experience shows that results are only realized at the appropriate time (the Universal time, not your own)! This allows us a great lesson.
1. Any time you light a candle, always state your true intention and end with a positive affirmation.
2. Burn a candle based on the color you need.
3. Use the seven colors of the Chakra and light these small candles to release the color into the room. The rainbow colors have an amazing healing power when lit all together.
4. Burn a candle for meditation. Sit in front of the candle and concentrate on the light.
5. Burn a candle that is made from herbs and essential oils. The power of herbs and scent are blended with the power of light to manifest a positive action.
6. Burn a candle to bring about clear change and affirmative thought. Consider one of our Empowerment Kits to transform your intentions into reality.
7. Zodiac candles can be burned. Uses the appropriate attributes of the chosen zodiac sign to represent a person or yourself.
8. Mandala candles are intention-specific candles designed for your sacred candle therapy.
9. Different geometric shapes will alter and enhance the effects of color and scent. It involves understanding what particular geometric patterns can do by using that particular layout around an individual to heal. Meditating within the center of these configurations can heighten the entire experience! Place candles in one of these sacred shapes. Place them on a table or alter to burn or place them on the floor or in your meditation space and sit inside the configuration. meditate on or with the geometric shape.
10. Mood maker candles can create any mood based on color and good intention. Utilize the power of light and wax!
11. A candle can be lit for a season ritual. Consider celebrating the start of each new transition, such as winter,spring, summer and fall, the new or full moon or even your birthday.
12. Use a candle to help clear negative energy from your home, office or your surroundings.
Color Significance of Candles
Utilize the color energy of candles in your healing therapies! Color plays a significant role in our moods and emotions. Light a candle in your therapy session or have your client choose one or two candles from a variety of choices. You will find how their choices can give you much information as to how they are feeling.

Candle Safety Tips
Candles are beautiful to look and wonderful to smell, but can be a cause of many home fires and home fire deaths. Utilize these simple and common sense tips to make sure you and your family enjoy these great mood enhancers! Remember, a candle is an open flame, which means that it can easily ignite anything that can burn.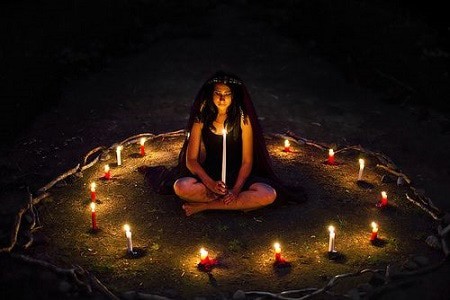 Sacred Geometry
Sacred geometry ascribes symbolic and sacred meanings to certain geometric shapes and certain geometric proportions. Utilizing candles within this context allows you to tap into the energy of these sacred symbols. Learn how to enhance the energy around you…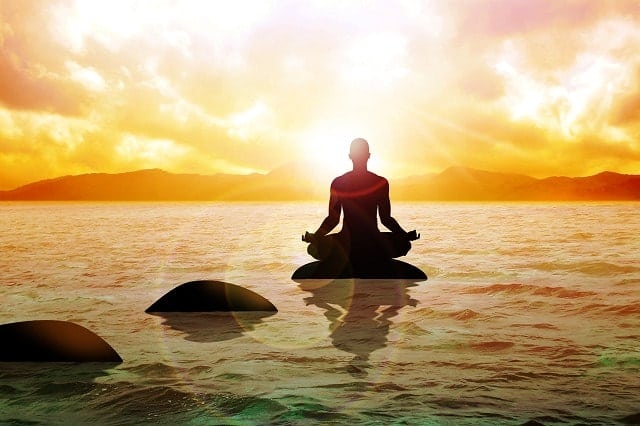 Creating A Sacred Space
Making a sacred space of your own, whether it be an altar, meditation space, area for healing work or just room for you to breathe, can be a fun and exciting choice. Learn how to find a space to work in, set up a special place just for you and make it your own. A sacred space is a designated place for you to find peace, relax and be calm.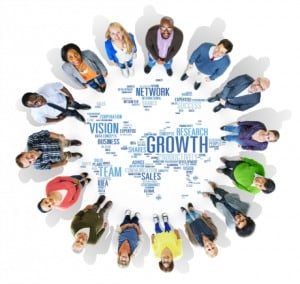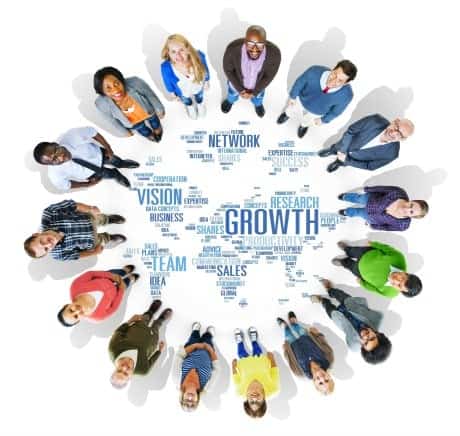 Study Energy Medicine at Home
The Peacefulmind.com Homestudy Courses make it possible for anyone to study energy medicine at home, on your time!  These certifications programs are offered by the National Association of Holistic Wellness
*Chakracology – A Workbook and Manual This workbook format allows you to look at the energy of the Chakra and how they affect us on a daily basis. The book allows you to work through each center on a mental, spiritual, as well as a physical level and then find ways to re-align, balance and manage your energy in a positive way! Want to know more?
*The Feng Shui Journal The Peacefulmind.com Feng Shui Journal makes it possible for you to improve relationships, maximize career potential and enhance your environment! * We are honored to offer the Feng Shui Journal for beginner to advanced Feng Shui practitioners. This journal covers an extensive background on Feng Shui techniques history, usage, clearing, cleansing, manifesting and helpful information in order to bring balance back into your life! Want to know more?
*The Crystal Astrologer Course – Sourcing Astrological Answers Through Crystals, is the culmination of years of research and clinical study that Andrew has done in his NYC practice with his own patients. In this study course we will use crystals for astrological exploration, divination, crystal remedies and many other uses. Crystals have been used for astrological divination throughout the centuries for their subtle vibrational nature, which is thought to be linked to the vibrational powers of the cosmos. Crystals open a path to self-discovery, wisdom and inner knowledge, as well as tuning us into our own intuition. Want to know more?
*The Crystal Divination Workbook: This is Andrew's NEW workbook, which utilizes the power of crystals for divination purposes! Andrew includes in this workbook: crystal grids, pendulum work and techniques, metaphysical properties of crystals, his Crystal Oracle Cards…and much more! Want to know more?
*Transitions: The Transformational Guide and Workbook for Creating Great Health This is the culmination of years of Andrew Pacholyk, MS, L.Ac. clinical work. This is a manual you can use, whether you are healthy or ill or somewhere in between and you want to re-balance your mind, body and spirit to become the whole person you can be! This workbook gives you a plan to take care of yourself. It can be used over and over to find balance and keep yourself as healthy as possible. It gives you "tools" to use when and where you need them. It helps to evaluate where you are in your journey and offers ways to get you exactly where you want to be! Want to know more?
*The "Color Elite" Color Therapy Certification Course Andrew Pacholyk, MS, L.Ac. has finally published his most complete healing course using the power of color and light therapy. This ultimate guide to chromotherapy teaches you about color and every aspect of it, how it is used in different therapeutic settings and how it has become such a great healing modality, no matter what profession you are in you will learn how to incorporate color into your daily life! Want to know more?
*The Crystal Light Crystal Therapy Course This incredible course is our biggest and most popular course on the internet! This is the study of crystals and how to heal with earth's precious gems! Want to know more?
*The Healing Art of Touch – Massage Therapy Homestudy Learn the art of touch and massage therapy through Andrew's very extensive course. Complete anatomy lessons, varied techniques and amazing information is offered in this course. Also learn the business aspects of massage, how to cope with clients that are difficult and energy transference are just a few of the many topics covered! Want to know more?
*What's Your Heart Telling You? Finding Love and Romance – The Workbook and Journal Andrew Pacholyk, MS, L.Ac. has now published his newest work based on years of personal intimacy, clinical experience, counseling and client research on the ways to navigate love, sex, romance and relationships in a modern day world. Andrew has devised this very thorough workbook and journal with questionnaires, exercises, quotes, tips, meditations, feng shui, aromatherapy, massage and herbal applications for creating the perfect scenario for finding, coping and keeping love in your life! Want to know more?
What are your experiences with candle therapy?
Sharing your own experiences often helps others. We'd love to know in the Peacefulmind Community.