The Energy of Healing
…more peace, more health, more happiness.
Location
 We are located in New York City 
Business Hours
 We are open Monday ~ Saturday
9 am – 6 pm EST
Shipping
Flat Rate Shipping ~ Priority Mail
1-3 business days to process orders
2-3 business days once shipped (tracking included) 
Celebrating 21 Years of Happiness & Health
21 years serving a worldwide community is both a privilege and an honor. We are grateful to be able to offer hundreds of free remedies, healing therapies and information along with complimentary health, diet and nutritional tips throughout this website.
It is with true conviction that I believe in the idea that our holistic lifestyle begins with peace of mind. Our peace of mind is based on how we perceive each belief that makes up our truths.  The original reasoning behind this site was to unveil the secrets of how to find peace within ourselves.  This is still true today.
~Andrew Pacholyk MS L.Ac
About Peacefulmind.com
  Peacefulmind.com is the life work of Andrew Pacholyk MS, L.Ac.
  Peaceful mind focuses on a place for you to come, relax, and become a centered, more powerful human being. A place where you can discover information, learning tools and products to assist you in living a more natural, balanced lifestyle…more peace, more health, more happiness.
  It is amazing how powerful a personal philosophy can be. How trusting your own insights can guide you to the best decisions. Turn challenges into opportunities. Ultimately lead you to greater prosperity and peace of mind.
  You will find that it actually takes very little time to incorporate healthy ideas and simple exercises into your everyday life. "Andrew" offers a unique and personal path to developing, understanding, and demonstrating your own inner wisdom.
  If you would like to bring the power of a personal philosophy into your life, browse these pages, educate yourself, and learn how you can use your OWN knowledge to become a better, stronger, and more balanced human being.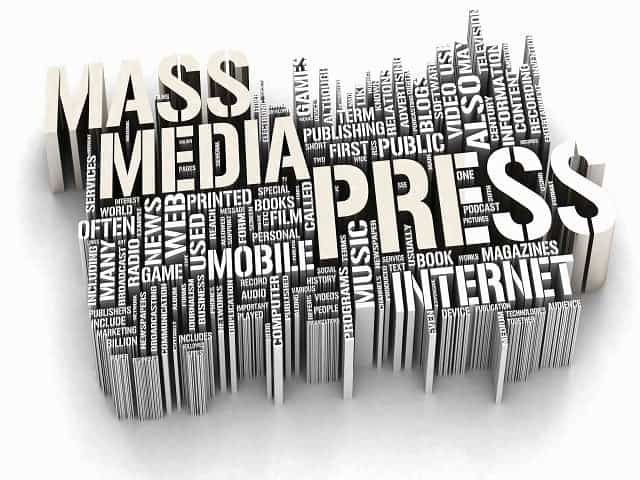 Press and Noteworthy
Follow us in the press! We seem to always be making an impression. From self-help books to research, we can be found on a host of healing therapy websites, best selling books and on television and in the movies.  We are proud to be apart of some of the most popular books on crystals, holistic health and energy medicine.  Andrew is a reoccurring writer for many health, yoga and aromatherapy magazines along with an ongoing, daily group of self-help communities.  Take a look at some of our new found friends!!
Andrew's Worldwide Health Community
Here you can JOIN for FREE, Andrew's Alternative Answers Health Community to find answers from Aromatherapy to Zen Therapy and be one of over 10,000 members in this very active community. We discuss all elements of health, spirit, mind and body!  Along with daily posts and all kinds of wellness information, you will find a huge archive with 17 years of helpful, useful and incredible information:
https://groups.yahoo.com/neo/groups/AlternativeAnswers/info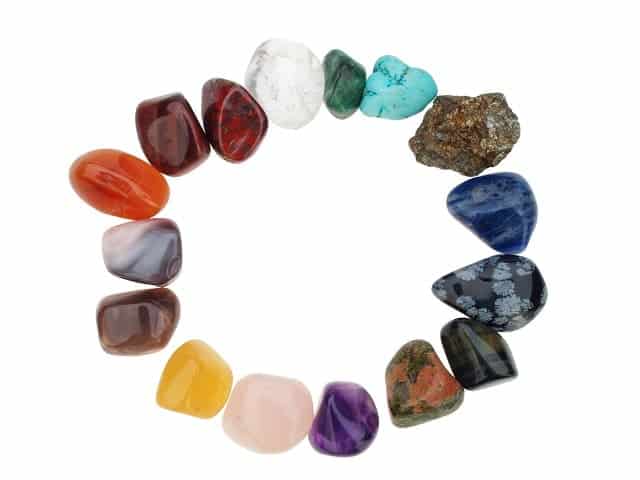 Andrew's Worldwide Crystal Community
Here you JOIN for FREE, Andrew's Stones and Crystals Community to discuss crystals and therapies with over 1,500 other rockhounds and metaphysical enthusiasts!  Rocks, mines, metaphysical properties, minerals, gem shows and more… Along with daily posts and all kinds of mineral information, you will find a huge archive with 17 years of helpful, useful and incredible information:
https://groups.yahoo.com/neo/groups/StonesandCrystals/info
Conscious, Sustainable Products
Our holistic approach to ethically sourcing the highest quality ingredients helps foster a better future for all communities. We follow through by offering members in our free and open communities, the information and updates that are important to our health and well-being.
Peacefulmind.com utilizes growers, importers and ethical garden distributors of over 1,200 botanical ingredients and natural products from all over the world. We strive to continuously provide the highest quality, pure and natural essential oils and botanical ingredients. We work tirelessly with reputable suppliers and small farmers locally, and from around the world, to offer our products to our customers at fair market value. Through this pricing, we are proud to assist other small business entrepreneurs in growing their own businesses.
Make an appointment with Andrew to experience these therapies:
"Welcome! My name is Andrew Pacholyk. I am a licensed acupuncturist (NY) and a board certified herbalist (NY). I own a company called Peacefulmind.com I have a full time practice in New York City and specialize in the treatment of fertility and women and men's health, pain management and age related wellness. It has always been my passion to empower others by helping them see the strength within themselves!  My knowledge, expertise and clinical training has offered me the ability to experience and continually learn about the body and its energy system in health as well as in disease. If you are in the New York, New Jersey, Connecticut or Pennsylvania area, give me a call in my office, ProAcuMed Inc. at 917 843 3623
Find more detailed information on services offered, pricing and special packages.
Acupuncture for Infertility
Acupuncture and Herbal Medicine are often helpful where conventional medicine is not. Certain disorders can complicate fertility. The goal in Chinese medicine is to better manage or resolve these disorders such as unexplained infertility, endometriosis, PCOS, pelvic inflammatory disease (PID), immune-related infertility and menstrual problems with complicate a diagnosis of infertility.
Acupuncture for infertility can help with issues of irregular menses, excess NK cells and works with gonadotropin therapy to produce follicles in women undergoing (IVF) in vitro fertilization. Low sperm count and sperm motility are fertility issues that men face and the combination of acupuncture and herbal medicine has shown to benefit men with these issues.
About Andrew
  Andrew Pacholyk has an extensive background in biomedical science and clinical training. Andrew has done massage, yoga and music theory for over 18 years and brings his experience as an Acupuncturist and Herbalist to such health facilities as diverse as St. Vincent's Hospital, The Body Center, New York Health Club, The Grand Meridian and his private practice, ProAcuMed Inc. in New York City. Andrew offers a safe and effective method with his diverse knowledge of the healing arts. Andrew is licensed in the State of New York and is accredited and certified by the National Boards in both Acupuncture and Herbology.
  Andrew Pacholyk specializes in rejuvenating naturopathic therapies based in the ancient Chinese Medical approach to Endocrinology, Gynecology and Pain Management that encompass the increase of metabolism through hormonal balance, infertility, menopause and menstrual disorders, as well as increasing blood flow and vital energy in order to decrease pain, trauma and its associated symptoms. Andrew, through his New York City clinic, ProAcuMed, his many classes, private teachings, cross country lectures, health community and his website, has helped thousands of thoughtful people with his diagnostics and natural prescriptives.
   Andrew has a five star rating! Read what everyone is talking about!
The Misson/Vision:
Andrew offers a unique and personal path in developing, understanding and incorporating the power of our belief system and your own inner wisdom in the healing process. Andrew works with:
*
Functional and Orthopedic Testing
* Acupuncture and Massage Therapy
* Nutrition, Herbal and Chinese Botanicals
* Cupping, Moxabustion, Electrostimulation
* Mind Medicine, Belief Systems, Emotional Healing
* Member of ASNY-Acupuncture Society of New York
* AOM ALLIANCE-Acupuncture and Oriental Medicine Alliance
* Member of The American Pregnancy Association
Call Andrew at his office, ProAcuMed at 917 843 3623
email: [email protected]

Acupuncture 1st visit
This initial visit is an in depth look at patient's chief complaint and past medical history. Treatment plan is chosen specifically for the diagnosis. Acupuncture and herbs helps bring the body back into balance and optimum condition.
Acu-follow ups
Acupuncture treatment follow ups, according to the diagnosis and treatment plan. Acupuncture is utilized to maintain the course of treatment, allowing for the body to work at it's most optimum condition.
Acupuncture/Tui-Na
This amazing tui-na massage session invigorates blood, increases circulation, relieves pain, soothes stress and eases tense, tight muscles. It is followed up with acupuncture.
Pain Care, Cupping, E-stim
Acute aches and strains to chronic illness and pain, treatments have shown to heal quicker with the application of specific herbal formulas and acupuncture! Andrew works with anyone dealing with pain issues to get them back on their feet sooner.
Fertility IUI/IVF
This is for any woman, who is having Western IUI or IVF treatments.  These two treatments are done the day of the procedure. Studies show that having acupuncture pre and post procedures, assists the Western treatment by up to 40%
Hormone Balancing
Acupuncture helps to regulate our hormonal system, which is the cause of many disorders including irregular periods, endometriosis, PCOS, menopause, low sperm count and autoimmune disease.
Nutrition/Weight
Diet, exercise and good quality sleep are the proponents of successful weight loss. Along with acupuncture and herbal medicine ~ lose 8 to 10 lbs the first month! Andrew teaches you how to "eat for you" or making weight control a part of a successful lifestyle!
ProAcu Lift
Look and feel younger with the ProAcuLift Facial Rejuvenation! Improve wrinkles, dark circles, acne, poor skin quality, sallow complexion, dry, oily or combination skin. Andrew uses acupuncture, tui-na and herbal applications in a series of 12 treatments.
*Disclaimer: This information is not intended to be a substitute for professional medical advice. You should not use this information to diagnose or treat a health problem or disease without consulting with a qualified healthcare provider. Please consult your healthcare provider with any questions or concerns you may have regarding your condition. The information provided is for educational purposes only and is not intended as diagnosis, treatment, or prescription of any kind. The decision to use, or not to use, any information is the sole responsibility of the reader.
Privacy Policy
Who we are: Our website address is: https://www.peacefulmind.com.
What personal data we collect and why we collect it: WordPress does not collect any personal data about visitors, and only collects the data shown on the User Profile screen from registered users. The data shown in the comments form, and also the visitor's IP address and browser user agent string to help spam detection.
An anonymized string created from your email address (also called a hash) may be provided to the Gravatar service to see if you are using it. The Gravatar service privacy policy is available here: https://automattic.com/privacy/. After approval of your comment, your profile picture is visible to the public in the context of your comment.
Media: If you upload images to the website, you should avoid uploading images with embedded location data (EXIF GPS) included. Visitors to the website can download and extract any location data from images on the website.
Contact forms: Contact form submissions are kept for 24 hours only for customer service purposes, but we do not use the information submitted through them for marketing purposes.
Cookies: If you leave a comment on our site you may opt-in to saving your name, email address and website in cookies. These are for your convenience so that you do not have to fill in your details again when you leave another comment. These cookies will last for one year. If you have an account and you log in to this site, we will set a temporary cookie to determine if your browser accepts cookies. This cookie contains no personal data and is discarded when you close your browser.
When you log in, we will also set up several cookies to save your login information and your screen display choices. Login cookies last for two days, and screen options cookies last for a year. If you select "Remember Me", your login will persist for two weeks. If you log out of your account, the login cookies will be removed.
Embedded content (e.g. videos, images, articles, etc.). Embedded content from other websites behaves in the exact same way as if the visitor has visited the other website. These websites may collect data about you, use cookies, embed additional third-party tracking, and monitor your interaction with that embedded content, including tracing your interaction with the embedded content if you have an account and are logged in to that website.
Who we share your data with: WordPress does not share any personal data with anyone.
How long we retain your data: For users that register on our website (if any), we also store the personal information they provide in their user profile. All users can see, edit, or delete their personal information at any time (except they cannot change their username). Website administrators can also see and edit that information.
What rights you have over your data: If you have an account on this site, or have left comments, you can request to receive an exported file of the personal data we hold about you, including any data you have provided to us. You can also request that we erase any personal data we hold about you. This does not include any data we are obliged to keep for administrative, legal, or security purposes.
Where we send your data: Visitor comments may be checked through an automated spam detection service.
How we protect your data: We use encryption; security measures such as two factor authentication; and measures such as staff training in data protection.