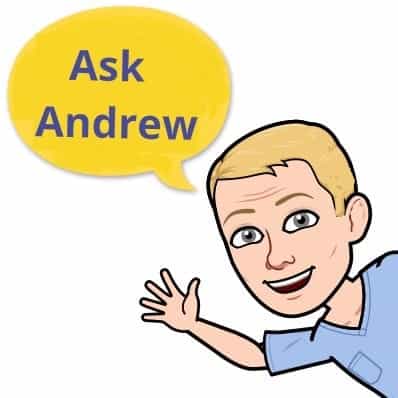 Customer Service
We are so happy you found Peacefulmind.com We are here to help! Answers to general questions can be found under each therapy or condition on our Home page, Courses page or Resources page.
Customer Care
If you have a specific question that was not able to be answered by the above categories, please email us:
Email: [email protected]
Welcome
Welcome! We offer unique alternative and complimentary medicine, herbs, teas and healing gifts for empowering your life! Crystals, sacred jewelry, healing kits and gift sets, self-awareness tools, candles, healing necklaces, massage tools, tables and special holiday gift and gift ideas for healing the mind, body and spirit!
Payments
Payment with credit cards, debit cards, paypal and money orders are gratefully accepted.
Shipping
We ship all items by
PRIORITY MAIL
, via the United States Postal Service.
They are fast and efficient and provide tracking and on time deliveries.
PRIORITY MAIL within the United States usually takes 2-3 business days.
INTERNATIONAL SHIPPING
Depending on destination, shipping overseas generally takes 6 -14 business days but can take up to 6 weeks or more, and I am unable to guarantee delivery unless sent by expedited shipping. Please plan accordingly when ordering. Also please note that BUYER is responsible for all CUSTOMS/DUTY FEES if any that are due upon receipt. I absolutely CANNOT guarantee holiday delivery for international orders. Please order as soon as possible.
Refunds and Exchanges
Merchandise must be returned within 30 days in unused, like-new, 100% saleable condition and in original manufacturers packaging. NO returns on home study courses, DVD, or CD's. All damage and shortage claims should be made within 3 days of delivery. If damaged upon arrival you have the right to refuse the order. Call Customer Care Center at 917-843-3623 to report damages. A refund will be issued to the original credit card within 1 -2 billing cycles once items are returned. We do not refund the cost of shipping. Restocking fee may apply.
Additional Policies and FAQs
PURCHASING ANY PEACEFULMIND.COM PRODUCTS SIGNIFIES YOUR ACCEPTANCE OF THE FOLLOWING STATEMENTS AND RELEASES PEACEFULMIND.COM (ACUMED) FROM ALL LIABILITY.
By purchasing any item from Peacefulmind.com the buyer warrants that they are over the age of 18 and in compliance with local, state, federal and all applicable laws and is legally able to purchase these items. Peacefulmind.com may not be held responsible for any non-compliance with these laws.
I RESERVE THE RIGHT TO REFUSE SERVICE OR SALES TO ANYONE.
Safety Precautions and Guidelines
THE FOLLOWING ARE SAFETY PRECAUTIONS AND SHOULD BE USED AS GUIDELINES ONLY.
All products are sold as "curios" for entertainment and therefore Peacefulmind.com makes no guarantees as to their level of effectiveness or results.
ONLY the herbal remedies and teas from this site are to be ingested. NO other items should be ingested for any reason as ALL OTHER products are NOT for consumption.
Please use caution when you purchase any flammable products or candles, never leave a fire unattended. Peacefulmind.com will Not be held responsible for any damage or injury to person or property resulting from the use of any item sold by Peacefulmind.com. The buyer understands that he or she is responsible for the safe handling of any item purchased from Peacefulmind.com.
Metaphysical and herbal information is for personal educational, spiritual, inspirational, and entertainment purposes only. Mystical information on herbal or spiritual healing is not to be construed as prescription or healthcare information. See your physician or other healthcare practitioner for all ailments, disease and injury. Peacefulmind.com assumes NO liability for any use or misuse of this information.
Please keep Essential Oils and Bath Salt products in a secure place away from children and pets. The term 'natural' does not guarantee safety, read and follow instructions carefully. Bath Salts contain essential oils.
IF YOU ARE PREGNANT, nursing or on medications please check with your family doctor before using any of Peacefulmind.com products as some herbs should not be used during pregnancy.
These ESSENTIAL OILS should be avoided during PREGNANCY: Basil, Cedarwood, Clary Sage, Fennel, Jasmine, Marjoram, Myrrh, Rosemary, Sage, and Thyme.
These ESSENTIAL OILS should be avoided if you have EPILEPSY: Cajaput, Camphor, Eucalyptus, Fennel, Hyssop, Peppermint and Rosemary.
ESSENTIAL OILS do not necessarily have the same healing properties of the plant it comes from. Herbal products sometimes contain different chemical components than the essential oil derived from the same plant. Therapeutic results may be experienced when using an herbal product from that of a blended essential oil.
All information, content and product descriptions contained within this site are for reference purposes and are not intended to substitute advice given by a pharmacist, physician or other licensed health-care professional. You should NOT use this information for treating a health problem or disease or to make a self-diagnosis. Contact your health care provider immediately if you suspect that you have a medical problem.
Although these products are home brewed using natural ingredients, the possibility of allergic reaction is not eliminated. If you experience any discomfort or abnormal reaction, discontinue use and consult a medical professional immediately.
Buy Wholesale for Store or Website
If you have a business, store or healing practice and you would like to order our products wholesale, we offer so many items for you. Y
ou must
be a store, salon, website or natural/holistic business in order to buy wholesale from us. A DBA, resale number, tax ID or state license is what's required if you are in business and what we require from you.
* MINIMUM FIRST ORDER $150.00 FOLLOW UP ORDER MINIMUM $100.00
* Some items have their own minimums, which can count toward requirement: Tinctures ($50 minimum), Teas ($50 minimum), Candles ($100 minimum), Crystal tumblestones ($100 minimum, by the pound) and Essential Oils ($50 minimum).
* We suggest the retail price for you and quote the TRADE price. Your retail price is up to you. The trade price is set.
* All orders can be bought (online) with Visa, Mastercard, Discover, American Express, PayPal on our secured site and server. Items can be ordered over the phone using Visa, Mastercard or by sending a check, money order or traveler's check.
* A NOTE ON SHIPPING: We try our best to ship orders at a very reasonable rates. Orders within the United States will be shipped through the United States Postal Service. If your order can fit in flat rate boxes, $18.00 will be the charge per box. Canada shipping and International shipping will be calculated by weight with minimum shipping costs STARTING at $38.00 for Canada and $49.00 and up for all other International shipped through the United States Postal Service. Extremely large orders or very heavy orders that cannot be shipped in flat rate boxes and WILL INCUR ADDITIONAL CHARGES FOR SHIPPING.
Learn more about our wholesale program here: https://www.peacefulmind.com/wholesale/
Our Famous Drop Ship Program
The best (and easiest) drop ship program on the Internet! *No Drama *Hassle Free *Easy to Use Earn a generous 30% per order (20% on courses and supplements) with NO ordering minimums, NO volume to purchase, NO commitment!
*Earn income with no inventory! *Offer hundreds of health products on your web site with no hassle. *No worries about shipping *Keep your customers coming back with our incentives The drop ship program allows you to sell over 600 alternative, complementary and integrative health products on your site with no inventory, no shipping and no hassles. We do all the work for you!
Simply place our products and copy on your site and we do the packing, shipping and handling for you. You have to load our products into your web page and into your shopping cart yourself. Simply go to the items you like and use our pictures and copy.
The program could not be easier. Simply have your web designer place our product information and links on your site. Learn more here: https://www.peacefulmind.com/drop-ship
Final Statement: A Must Read
AFTER PURCHASING OUR PRODUCTS, IT SIGNIFIES YOUR ACCEPTANCE OF THESE STATEMENTS AND RELEASES PEACEFULMIND.COM FROM ALL LIABILITY.
*Disclaimer: This information is not intended to be a substitute for professional medical advice. You should not use this information to diagnose or treat a health problem or disease without consulting with a qualified healthcare provider. Please consult your healthcare provider with any questions or concerns you may have regarding your condition. The information provided is for educational purposes only and is not intended as diagnosis, treatment, or prescription of any kind. The decision to use, or not to use, any information is the sole responsibility of the reader.