Peacefulmind.com Newsletter February
"Monthly pearls of widsom"
The Power of the Heart
This heart healthy month is full of aphrodisiacs, self love and awareness including sacred sexuality and 100's of ways to give, share and receive love! You will find Aromatherapy to Zen Therapy and everything in between, which can be accessed on this site. You can find products by categories and individual listings! This month we honor self-love, make suggestions for a better love life and bring you heart healthy ideas to change YOUR life!
Maintaining The Ticker
Our heart health is the most important organ we have. Every minute, your heart pumps about five quarts of blood through a system of blood vessels that's over 60,000 miles long. That translates to about 2,000 gallons of blood every day. if these vessels are clogged with plague or have poor elasticity, they not only slow down the blood, but create a host of other issues.
Unscientific Answers to Love
The emotion of love has tried to be quantitatively defined, measured and calculated.  And with all these studies, science cannot seem to come up with the reasons why we love, fall out of love or discover our soulmate!  So we have some ideas of our own when it comes to the power and magic of love and the mystical roller coaster ride that it is!
Using the Law of Attraction
You may have heard of the law of attraction, but just what is it? What does it have to do with the way we live our lives?  Believe it or not, it is set of rules, devised by nature, the balance the energy around us!  The Law of Attraction is considered a "vibration". What we put out there, is what comes back to us.  Are you ready to understand this basic, yet extremely powerful tool?
Find Your Celestial Match
Astrological Charting is the art of forecasting! We are proud to introduce Tonio, one of the most renowned, most incredible astrological intuitives to Peacefulmind.com. For over 20 years Tonio has become most-noted for his "Celestial Relationships"(tm) and finding the right astrological combination for YOU!  Are you ready for love?
Lower Your Cholesterol
Know this: cholesterol itself is not a bad thing. In fact, cholesterol is one of the many substances created and used by our bodies to keep us healthy. Cholesterol comes from two sources – our body and our diet. Our liver, makes all the cholesterol we need and circulates it through the blood. Cholesterol is an essential part of our daily diet. Learn how to keep it in balance for good health.
Treating Costochondritis
Costochondritis is an inflammation in the cartilages where the ribs join the breastbone. Since we have to take breaths in and out of our lungs, there cannot be a direct rigid attachment of the ribs to the breastbone. Instead, the ribs join the breastbone (known medically as the sternum) through flexible cartilages known as costal cartilages.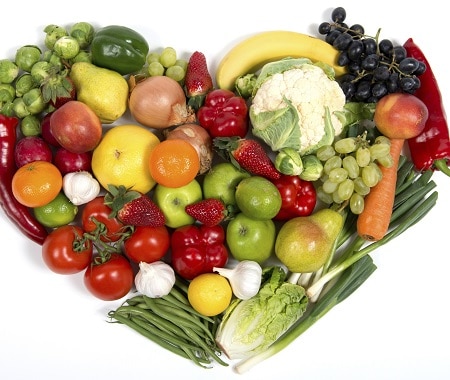 Heart Healthy Valentine's Day Meals
It has been said "the way to a loved one's heart is through their stomach". This Valentine's Day I've gathered some heart healthy foods to romance your loved one/s with and at the same time show them just how much you care. You can still cook well and cook smart at the same time. With just a few variations, you can create a delicious meal that looks good and tastes even better!
You may not realize it, but you just might be repelling your future love away from you! You may be jeopardizing your current relationship just by the way your home is set up! What is it, that unites our energy, or can actually pull us apart? It is the relationship of Vibration or Attraction. See how this ancient "art of placement", can change your life
read more