What's New – Making Waves!
It's time to stir things up! Get active in your life. What's holding you back? Take control of your health. The responsibility is yours alone. Find help for your ailments here. Honor and empower yourself. Take time for your priorities in life. Look younger with these anti-aging therapies. Reintroduce movement into your daily routine. Find the best exercises for you. Take a vacation! Whether you are traveling to the beach or taking a day trip, find the best tips for any journey. Take advantage of the healing power of the sea. Make an effort and you will find how much comes back to you in return!
 Arriving in August – The Deluxe Audiobook!
This August, Barefoot ~ A Surfer's View of the Universe arrives on 49 different audiobook platforms, including Audible, Scribd, Kobo, Hoopla, Google, and more!  The Deluxe Beach edition is wonderfully narrated by Zack Percell, taking you on an incredible adventure around the world offering a new perspective on contentment and finding passion in life!
Dive deep into this lifelong surfer and healer's powerful guide to reconnecting with mind, body, & soul!
Writing A Creative Journal
Memory function also brings forth creative spark! The key: understand your creative subject on a much deeper concept, not memorization of superficial facts. Take time to understand some of the minutia that has meaning to you. You will be surprised how you recall it when the time is appropriate. Starting a project?  Traveling on vacation?  Learn how to write a meaningful journal…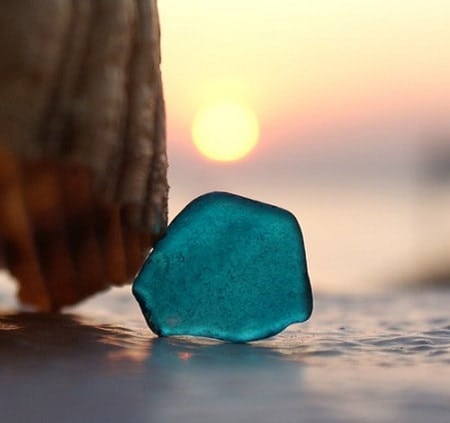 Crystals of the Sea
Crystals are not always thought of as being associated with the sea, yet the sea has many gems that it gives up, like treasures from a treasure chest! Crystal, stones and organic matter (such as shells, pearls and coral) bring together the blend of earth and sea, sun and fun!  These stones, crystals and shells are associated with water and relaxation, mermaids and sea goddesses, sailors and journeys.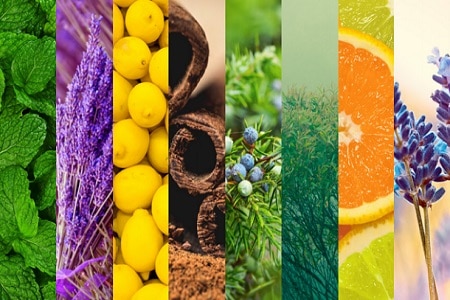 Essential Oils for Reiki
Essential oils are nature's way of giving back! Essential oils are the nectar from plants, flower and fruits that have therapeutic healing powers.  They can not only help on a physical level, but have been used for centuries as an emotional and spiritual link to our own consciousness. When used in your reiki practice, they can have profound meaning and application…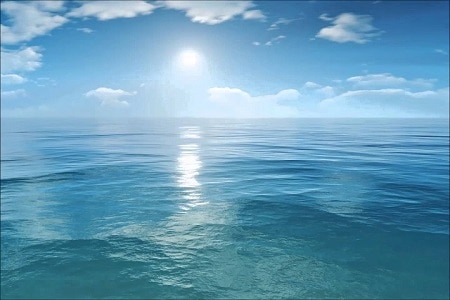 Healing Power of the Sea
Every summer I take my long needed vacation to the sea. This powerful source of nature yields some of the most essential healing tools and additional benefits that are hard to compare. We already know the necessary and soothing abilities water offers.The mysterious and amazing healing power of water has been utilized for centuries. Water cleanses, refreshes and restores all life.
Soul Satisfying Journeys
"I like to fly upon the air
let breezes blow, without a care.
To reach new heights and journey through,
adventures far and wide and new.
To float as if without directions,
minding all of earth's perfections,
streams and mountains, valleys too,
they show their better self to you.
Let gentle winds blow through your hair,
Oh, travel swift, upon the air!"
How To Do Proper Sit-ups
The proper sit up can be easy and very effective in strengthening your abdominal core. Exercises that work the abdominals include abdominal crunches, side crunches, leg raises, abdominal sit-ups, cable crunches, hanging leg raises, side bends, Swiss ball crunches and decline board sit-ups. The idea is to do a set of exercises in succession in order to exhaust the muscle groups to muscle failure…
Digestive Health
Our digestive tract can actually be the root of many issues from constipation to IBS. Coping with poor "transporting and transforming" of food throughout your system can create issues from the top to bottom. Here, you will learn the secrets to better digestion. how to eat gluten free, how to take proper enzymes, the difference between probiotics vs prebiotics and how to keep your system running smooth!
Like Cures Like
Homeopathy is a medical system that uses infinitesimal doses of natural substances to stimulate a person's immune system and body's natural defenses. Homeopathic remedies are named for the plant or animal ingredients they are made from. Homeopathy not only offers relief from temporary disorders but, can provide long term healing of a person due to its individual and "holistic" approach.
Crystals for Travel
The power behind Earth's minerals can be felt the minute you put a crystal in your hands or near your physical body.  These stones are filled with energy to be used. Some of the best crystals for journeys include Angelite, Calcite, Celestite, Hematite, and Moonstone,  They can be used for astral travel, awareness, communication, good fortune, grounding, protection and safe travel.