Power of Flowers
~ This is Spring in full bloom! May Day, Mother's Day, Memorial Day and more!
NEW RELEASE
This month, Andrew releases his new book, Barefoot ~ A Surfer's View of the Universe. 
Andrew Pacholyk…wasn't always an influential spiritual thinker and teacher of healing techniques that bring unity to mind and body.  He was a kid from a small town in New York, filled with impossible dreams and no way to achieve them. Then Andrew discovered his inner beach bum –  and life has never been the same since. 
This engaging book is part surfing memoir and part spiritual journey. Inside, you see the universe the way it looks on top of a majestic ocean wave, barreling towards shore with unbelievable power. Each chapter is filled with surfing adventures and poignant lessons about spirituality, happiness, and the meaning of the Universe.
The Goddess Experience
Every woman deserves to experience all the joys which bring self-fulfillment, self-love and self-respect. This "experience of the Goddess" must be something you "choose" to manifest.  Everyday. I believe the greatest gift we've been given, is the ability to make choices. The honorable goddess should feel her fire rising, with irresistible desire and allure.
She should want to wake each morning, embodying her lust for life, her intoxicating passion for "that which makes her heart wealthy" and to recognize the overwhelming sense of magic she wields.
May Day/Beltane
This Celtic holiday begins celebration on the eve of May 1st. Halfway between the vernal equinox and the summer solstice, it symbolizes the start of summer or the "light half of the year". Celebrated all over the world and in different cultures including Roodmas (Old English) May Day (British, Welsh, Celtic, German, Irish), Beltain, (Gaelic), Feast of the Cross (Christian)..
The Power of Flowers
Full of color, scent and light, flowers are one of earth's most natural and beautiful remedies available to us!  From the powerful healing essence of essential oils, to the soothing and medicinal magic of floral teas, you can find an entire apothecary dedicated to healing plants and flower. Take a look at the Color of Flowers or start with…
Honoring the Goddess
A tribute to mothers! The Goddess, is the "goodness" in all women! Historically, the feminine form or "Triple Goddess", is based on ancient goddess triads and the three forms (aspects) a woman takes throughout her life. No matter which transition she is experiencing (maiden, mother, crone), it is a nice time to bring awareness to the "nurturing energy" in your life. Here are ways to…
Spring in Full Swing
Spring is the beginning of the rebirth season! At this season learn how to stock your herbal medicine chest, how to choose essential oils for Spring, learn how to do a Spring detoxification and discover how our ancestors equate certain emotions in Chinese Medicine, Get the best ways to eat to optimize your health. Explore why anger is the emotion of Spring.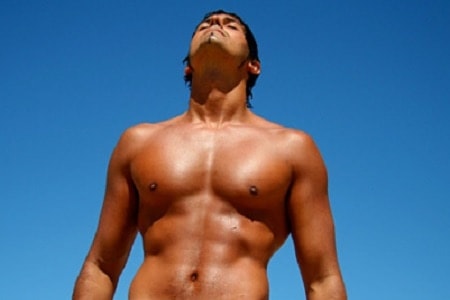 Yoga Diaphragm Breath
The Yogic breath exercise can be done anywhere, without danger, and with a good chance that your discomfort and stressful feelings will be reduced. Relaxation Breath is the most powerful tool for stress management, clearing your lungs and expanding your power. Use this for relieving congestion, emotional blockage, stress or tension…
Top 10 Allergy Remedies
By removing specific foods from our diet, we have a better sense of what the culprit is and what it is that is triggering the reaction. Excessive protein may irritate the immune system and keep it in a state of overreactivity. The protein in cow's milk, specifically, is a frequent offender, and for people with a genetic predisposition to allergy it may be a hidden cause.
Building Confidence
"With focus and assurance strong,
I'll go the distance, ever long.
I'll step out on the precipice,
I'll know that I can master this.
Assertive in my nature be
I'll walk with pride for all to see."
Get Back To Exercise
What motivates you?  What is it that moves you or makes you want to get up? Use what motivates you! Find purpose. No more excuses! Swimsuit season is around the corner. If that is not enough to get you moving, consider your other health benefits. You'd be surprised what you could do, if you put one foot in front of the other…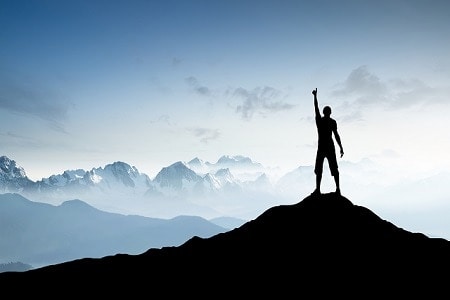 Improve Your Health
NOW!  Would you like to improve your health? Better your life? Be who you are suppose to be? We sometimes stray from these very simple facts that can make our lives the most fulfilled. Integrative medicine is one of the most comprehensive medical systems in the world today. This medicine looks at all components of our mental, visceral and emotional bodies.