An Introduction to Fall Splendor
Fall begins in September ~ learn how to prepare for the Autumn's colorful season
 What's New – A Shift In Seasons!
The minute September arrives, there is a newness that seems to take over. A fresh new start, the beginning of school or the looking forward to a new season  Discover all that Fall offers!
Find the best Fall essential oils and the best herbs for your medicine chest! Learn how to do a safe and effective detox. We have tips on learning and going back to school. Remember, you are never to old to stop educating yourself. Learn how stimulating your memory can help the aging process.
Memory Supplements
Start your day right with these memory boosting supplements that give you antioxidant power, anti-aging protection, a lift in energy and encourage your memory function. These are the most scientifically researched supplements for the nutritional support of cerebral function. Augment the vaso-regulating activity of arteries, enhanced cerebral circulation and boost concentration, memory and alertness.
Knowledge
"Knowledge is power" is an understatement!  The best tool in our life is our education. Education, (I have discovered) can come at any time and at any age. We are never to old to learn or grow. Here you will find tips for learning at any age. How to use tools to study, learn time management, find better focus and concentration and the best tricks for boosting your memory!
Yoga Month
September is National Yoga Awareness month!  Apart of my life for over 30 years, yoga has taught me how to understand my body. It has given me spiritual lessons of inner peace, awareness and self-love. Yoga has taught me tolerance. As I moved on to teaching Hatha yoga, it presented even more outlooks on love, life and the understanding of our place in the Universe. I invite you to come along…
Inner Strength
"O four directions ~ I do call,
to assist and build foundation strong
I am the one with strength and power,
Built upon this mental tower.
So bring about my inner sense,
Of self-awareness, this point hence."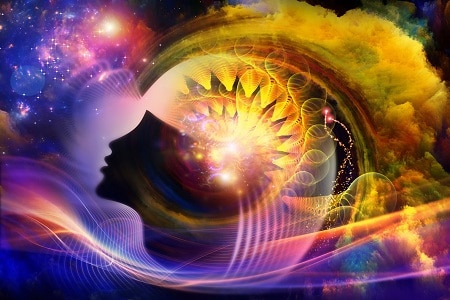 What Dreams May Come
 With over 20,000 dream symbols, meanings and interpretations, discover exactly what your dreams are telling you! Interpret "unconscious communication"and journal the messages as you unravel a deeper understand as to who you are! Dream symbols and concepts are all categorized and alphabetized. Search and located top 10 dreams, archetypes and dream visionaries!
Declutter for Fall
The best way to start bringing the principles of Feng Shui into your life, is to start by clearing out the clutter in your life.  Clutter blocks the free flow of Qi.  It blocks this energy both in your physical space and within your mental space.  Why are you so "foggy" lately?  Not able to get motivated?  Do you feel like you are "stuck"?  Look around you.
Plantar Fasciitis
Plantar Fasciitis is inflammation of the plantar fascia, a thin layer of tough tissue supporting the arch of the foot. This may cause the heel to hurt, feel hot or swell. Microscopic tears, which occur repeatedly to the plantar fascia cause pain. Sometimes plantar fasciitis is called "heel spurs", but this is not always accurate, since bony growths on the heel may or may not be a factor.
How Acupuncture Helps
Traditional Chinese Medicine teaches that channels of energy flowing throughout the body, can be manipulated by pressure, known as acupressure or with the insertion of fine needles, called acupuncture. Several processes have been proposed to explain acupuncture's effects, primarily those on pain. The biochemical changes can stimulate the body's natural healing abilities and promote well being.
Fall and our Emotions
The season of Fall has its own set of feelings, emotions that come up and represents the a connection to the waning of the warm season to a cooler, yet colorful change. Emotionally, Autumn is associated with the element Metal. The emotional aspect is Grief. The predominant taste is Spicy. The most effected organs in Fall are the Lung and Large Intestine and external element is Dryness.
Halloween Headquarters
Enjoy some of the unique and fun-filled gifts for the second busiest holiday of the year!  Happy Halloween. Here you will find spooky gifts, metaphysical jewelry, secret seance kits, Halloween crystals, witchery teas and perfumes. ghoulish essential oils, as well as our Monster Mash playlist, tips and treats for kids, and yummy Halloween treat ideas!