What's New - The Heart of the Matter
February steals our heart with the encouragement of more love! This month is filled with heart healthy awareness, the start of a new Lunar New Year, an occasional "leap year" and Imbolc, the half way point between Winter and Spring!
Our Need for Self Love
"You tug at my heart and make my life sing, I found a new person through journeys you bring,
me here at the crossroads where I have been found, just waiting and waiting for you to come 'round. 
I'm grateful and humbled to come to this place, of self-realization, no matter the take… 
I've found my soul's bounty, more greater and dearer…
I then realized, that it's me in the mirror." 
~ Andrew Pacholyk MS L.Ac (excerpt from his new book, Lead Us To A Place ~ your spiritual journey through life's seasons)
Discover how love heals! Learn how we can love ourselves more. Understand how heart break can be the realization of our greatness. Discover how metaphysics plays a part in a reality beyond what is perceptible to the senses and how our own energy effects everything we bring into our relationships! Access the power of mind medicine and pay attention to the emotions of the heart.
Get Heart Savvy
1. Don't Smoke
2. Maintain healthy weight
3. Do regular exercise
4. Eat a balanced diet
5. Get a yearly physical
6. Eat less fat & sugar
7. Know family history
Sexual-Esteem
To find and exalt in this fulfillment.
"It is my will that I connect,
exploring levels that will affect
the way in which I see myself
in order just to be myself
with pleasure deep to satisfy
and rejoice in unions I define."
Imbolc: Mid-Winter Turn
A time for honoring creativity, fertility and receptive, feminine energy…
"Midway from the winter's cold,
halfway to the Spring's unfold,
creative spark come fill my mind,
and bless me with intriguing signs.
Embrace the days of longer light,
And promise of a Spring that's bright."
A Course In Love
We learn to love. We learn about how to love ourselves and it is important to learn HOW to love others. Beyond the chemistry and the passion, comes the ideals and behaviors that create a long-lasting and nurturing relationship. These are not necessarily lessons taught in school, but, by those who have studied "love" as an art, as a science and as one who gains access to the greatest power of all!
Psychological Aspects of Roses
The mother of all flowers, cannot be more revered than in February!  Roses represent love, trust and self-acceptance. A gentle heart tonifier, rose's psychological properties play mostly upon it effects on the mind. The mind, which is the center of our emotional being, extends its energy to the heart. Considered the "Queen of the Flowers", the compassion of the Rose is seen through its ability to heal emotional wounds.
Skin Care @ Any Age
No matter what age we are, our skin is our first line of defense.  Keeping it safe, supple and hydrated are very important steps to looking and staying young!  Natural skin care treatments are inexpensive and very effective.  Using every day items and fresh, clean ingredients is just what your skin craves!  Take a look at these great DYI home spa-skin care ideas!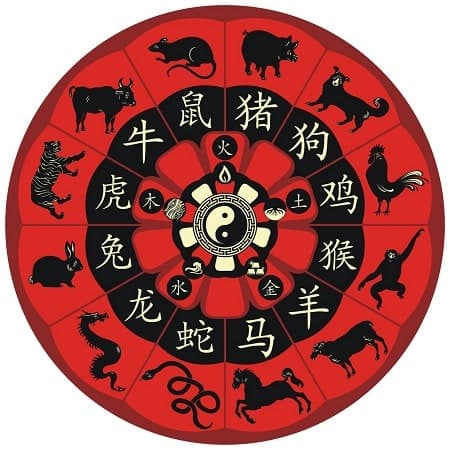 Your Chinese Horoscope
The Year of the Rat – begins on Saturday, January 25, 2020
Chinese New Year starts with the New Moon on the first day of the Lunar new year and ends on the full moon 15 days later. The 15th day of the new year is called the Lantern Festival, which is celebrated at night with lantern displays and children carrying lanterns in a parade.
Those born under the sign of the Rat are said to be imaginative, charming and very generous to those they love. Although they do have a tendency to be quick-tempered and over-critical. They are known for their charm and sexual attraction. The rat is forthright, meticulous, charming, industrious, charismatic, eloquent, sociable, shrewd, tenacious.