At Last, Spring!
The promise of Spring is here at last, to awaken all from Winter's blast….
The Prosperous Mind
Prosperity is the state of flourishing, thriving, success, or good fortune. Prosperity often encompasses wealth but, it is not just about money! Prosperity encompasses those things which give us abundance, gratitude, appreciation, peace, happiness and health. Prosperity is your right and reward. You have it and should always recognize it.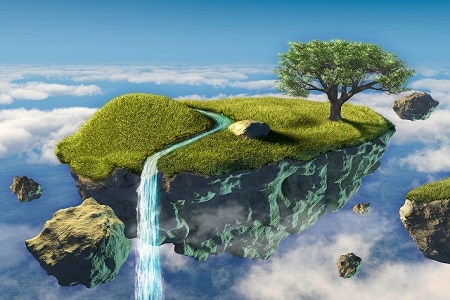 Sacred & Spiritual Crystals
Crystals have a strong association with the spiritual and metaphysical. But there are a few crystals that not only have the physical appearance of iconic images, but sacred stones that have been associated for centuries with the highest powers that be! Here is a list of some of our most favorite…
The Metaphysics of Alice
"Alas it's not too hard to see, the world obsessed with Alice and she…
the Queen, the Rabbit, the Hatter and such, beloved by all ~ with so "muchness"
that we've acquired from philosophies, spent in time over cakes and teas.
The odd life lessons that we've learned, from every single page we've turned!
Spring Begins
Spring is the beginning of the rebirth season! At this season learn how to stock your herbal medicine chest, how to choose essential oils for Spring, learn how to do a Spring detoxification and discover how our ancestors equate certain emotions in Chinese Medicine, Get the best ways to eat to optimize your health. Explore why anger is the emotion of Spring.
Group Meditation
A group meditation is a wonderful tool for streaming one thought or "one consciousness".  It is usually a purpose driven or one intention meditation geared toward a single purpose for a desired outcome.  You can sometimes experience this at the end of a meditation class or yoga class. Learn more about boosting your consciousness…
Allergy Elimination Diet
By removing specific foods from our diet, we have a better sense of what the culprit is and what it is that is triggering the reaction. Excessive protein may irritate the immune system and keep it in a state of overreactivity. The protein in cow's milk, specifically, is a frequent offender, and for people with a genetic predisposition to allergy it may be a hidden cause.
Fertility Awareness
National Infertility Awareness Week April 22 – 28, 2020 . A diagnosis of Infertility is often defined when a couple has 1 year of regular intercourse without contraception and has been unable to conceive. If you are having trouble conceiving, The first thing to do is create a fertility plan. Learn more about the natural approach to treating infertility
Earth Day
The 50th Anniversary of Earth Day is April 22, 2020. The world is still in greater peril. Earth Day can be a turning point to advance climate policy, energy efficiency, renewable energy and green jobs. Networking Earth Day is about reaching those who want to make a personal commitment to sustainability. We have tips on what you can do to better your environment around you.  
Coronavirus Covid-19 FACTS, CDC downloadable facts sheet, up to date information you need to know about this virus. How to stay safe.
read more