What's New – The Sizzle of Summer!
July is prime beach weather, tempting iced tea, summer fruits and vegetables and pure energy smoothies! We "blend" together the most helpful, safe and effective therapies for healing body, mind & spirit. You will find Aromatherapy to Zen therapy and everything in between, which can be accessed on this site. You can find products by categories, price and individual listings! We have search engines, menus and featured links and products on every page. They all relate to each other, which makes it easy to find relevant topics for each area.
Trauma Remedies
As a practitioner of Acupuncture and Traditional Chinese Medicine, I have treated a great deal of cuts, scrapes, breaks and bruises! One of the strongest areas in Chinese Medicine is that of trauma remedies. Cuts, bruises, lacerations, sprained joints and pain are just some of the daily problems, which can pop up unexpectedly.
Summer Home Spa
Since the skin is considered the largest organ, we look at the lungs and the large intestine, environmental factors and what we put in our mouths as the basic skin care principles. Therapies such as massage therapy, Chinese medicine, exercise, detoxing therapy and herbology are procedures that affects all systems of the body. Here you will find great products, tips and tricks to create a day of R&R
Anti-Aging Therapies
Here, you will understand how we age. Learn about free radicals, which cause oxidative stress, damaging cell membranes and the causes of inflammation. Learn more about sugar and inflammation. Discover the anti-aging supplements, what we call the major players and the anti-aging enemies.  Find the best tips for looking and staying young!
Life Journey~ Summer of Sparkle
I have had the pleasure over the years to see or participate in some of the most spectacular Fourth of July fireworks shows in the world. Grandiose and utterly spectacular are the New York City fireworks put on by Macy's each year. This past Fourth of July I was in Miami and decided to go down to the beach. There was a wonderful pre-show put on by the city and Classical South Florida 89.7 FM
Music for the Rising Sun
Music Therapy utilizes music and music related activities to modify ineffective learning patterns, help to promote emotional, mental, social and physical growth and to develop non-musical goals. Music is a magical medium and a very powerful tool. Music can delight all the senses and inspire every fiber of our being. Music has the power to soothe or stimulate, bring us comfort and embracing joy!
Red, White and Blueberry
As a part of the Full Spectrum Diet, developed by New York Acupuncturist and Herbalist, Andrew Pacholyk MS L.Ac. incorporating different colored fruits and vegetables into your diet daily helps maintain proper wellness. This happens in several ways. Fruits and vegetables are one of the tried and true recommendations for a healthy diet and for good reason…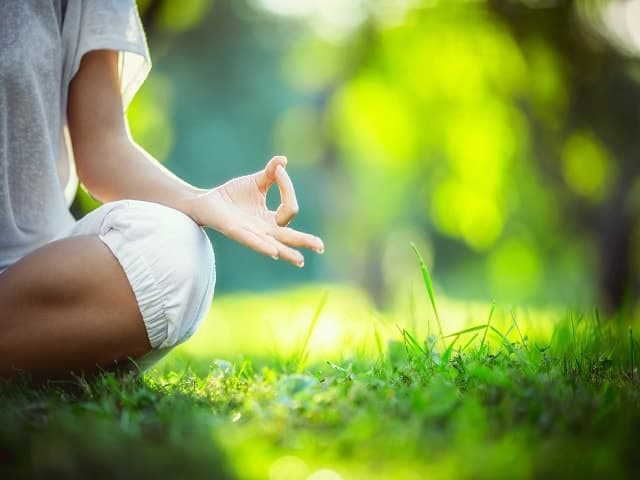 Create Self-Healing
"Anoint myself for healing sake,
to release the binds and make the break
from illness, ill will, broken ties,
O' show me honest, good allies.
Let health and wellness show and tell,
my soul where rainbow colors dwell.
And bring a path for those to heal,
With open arms and heart gentil."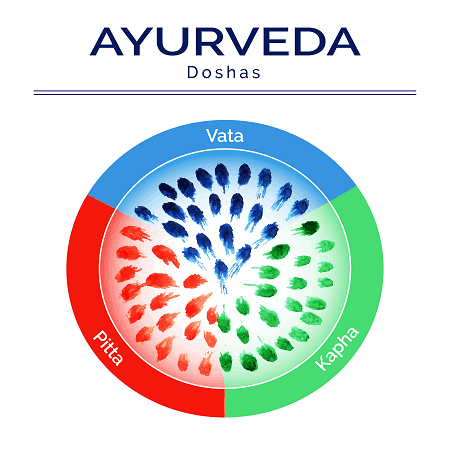 Dosha Make-up
Your dosha is your Ayurveda mind & body type. There are three doshas in Ayurveda: Vata, Pitta, and Kapha. We each have all three of the doshas in our physiology, just in different proportions, so your dosha is unique and personal; it is like your fingerprint.An imbalance in a dosha will produce symptoms that are related to that dosha and are different from symptoms of another dosha.  Which are you?
Park & Recreation Month
This July, discover the power of play and adventure. For children and adults, play is a vital part of our mental well-being, physical health and personal interactions. During Park and Recreation Month, We challenge everyone to visit their local parks. Whether it's summer camp, an adult sports league, exploring a trail, a sea swim, mountain biking or forest walking, or discovering nature – parks and play go hand in hand.