Homeopathy
~ stimulates the body's natural defense system by reestablishing normal immune system and cell functioning.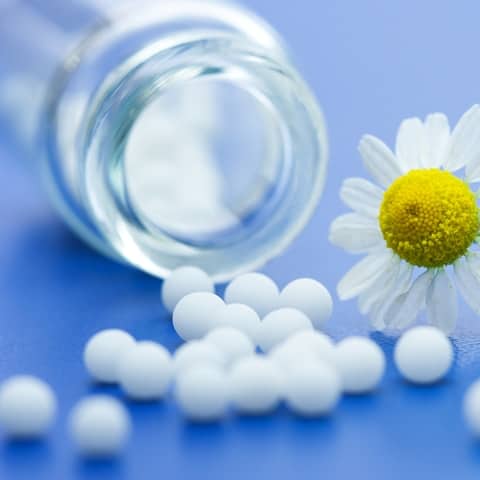 ~ "Like cures like"
Homeopathy is a medical system that uses infinitesimal doses of natural substances to stimulate a person's immune system and body's natural defenses. Homeopathic remedies are named for the plant or animal ingredients they are made from.
Homeopathy not only offers relief from temporary disorders but, can provide long term healing of a person due to its individual and "holistic" approach.
This often leads to a complete recovery from the dis-ease, as well as, providing an improved understanding of the patient's situation. This type of healing makes it easier and possible to avoid recurrence or relapses in the future and, homeopathy stimulates the body's natural defense system by reestablishing normal immune system and cell functioning.
Philosophy
Homeopathic remedies are created by taking the remedy: a plant, mineral, chemical, or animal substance, diluting it in water and shaking it vigorously. The more it is sequentially diluted and shaken, the more potent the medicine. This is why minuscule doses are used.
"Like cures Like". Here are some perfect examples:
* A full strength dose of Ipeca will cause vomiting.
In a very diluted dose, it becomes a remedy to control nausea and vomiting.
* Coffee before bed will generally cause a sleepless night.
In an infinitesimal dose, it is used to treat insomnia.
*A large dose of sodium sulfate will characteristically provoke diarrhea.
An infinitesimal or homeopathic dose can cure that same type of diarrhea.
Allopathic medicine has made great and life saving advances within the past century. Many of which, we should embrace. Where Western medicine falls short, is in its disbelief of the intangible whole. The sub-atomic and minute particles that make-up a world we have not begun to understand, could just be the basis of our healing capacity. Now, Western medicine is doing more research and starting to see actual biochemical reactions, which our brain experiences when we undergo such energy therapies such as touch therapies, meditation , acupuncture, guided imagery and energy work!
Homeopathic Treatment
In general, the first session with a homeopath is for him/her to get to know your genetic heritage, lifelong health history, body type, psychological type, and present symptoms. The homeopath will ask many questions which seem out of the norm from a conventional doctor, but you must remember, his job is to consider your "whole" person.
He will ask questions like:
1. What time of day is your energy highest and lowest?
2. What type of weather or temperature do you love, hate?
3. How are you affected by being in the mountains, seashore?
4. What foods do you crave, are averse to, irritated by?
5. What position do you sleep in?
6. What dreams do you remember?
7. How does motion or lying down affect you?
There are hundreds of remedies with homeopathy as well as other modalities that employ the same theory called the Doctrine of Signatures. Start by looking at Avoiding the Antidotes. These are the contraindications when taking homeopathic remedies. Check Determining Dosage to understand how to take homeopathic remedies. Match Signs and Symptoms in order to choose the best homeopathic remedy. Homeopathy is a profound and great integrative therapy that can be used in conjunction with many other forms of health care.
Homeopathic remedies can complement conventional drugs. There are no contraindications and no known side effects.
Signs & Symptoms
Modalities are the modifying influences and circumstances which either ameliorate (influences, which make the symptoms feel better), or aggravate (influences, which make the symptoms worse).
Modalities include many factors and stimuli as perceived by the patient.
Modalities may have to do with temperature, weather, climate, movement, activity, time, right and left side, sensations, physical contact, foods, drinks, etc. They are the sensory manner and mode of how the symptoms are felt by the individual, and they are a most important criterion in choosing the right remedy.
These modalities of healing are profound and are great integrative therapies that can be used in conjunction with many other forms of health care. We have collected the most beneficial products and modalities to work with the incredible mastery of these healing arts.
It's easy to get started using homeopathy at home. You don't need to be an expert in anatomy, physiology, or pharmacology. You only need to be able to observe your and your family's symptoms and any changes you might see in those symptoms.
By using the information on this site you can quickly learn enough about homeopathy to use it at home to care for yourself and your family to address minor illnesses and injuries that don't necessarily need a doctor's care.
Avoiding the Antidotes
Homeopathic remedies are powerful remedies but they work in such small doses that they can easily be compromised! According to Classic Homeopathy, the following antidotes should be avoided:
Avoid heat, light, moisture.
Keep homeopathic remedies tightly sealed in a cool, dark place. The steam in your bathroom may not be a safe place for them. Consider an area outside of the medicine chest.
Refrain from mint.
Mint or peppermint toothpaste, mint in your ice tea or mint chocolate chip ice cream should all be avoided during the time you are using homeopathic remedies.
Avoid Aromatics.
Menthol, camphor, tiger balm and perfume can neutralize homeopathic remedies.
Don't touch.
Pour the remedy pills from the bottle into the cap. Then pour them under your tongue. The oil from your hands can affect them.
Not with meals.
Take one half hour before eating or one to two hours after.
Don't chew or swallow.
Dissolve homeopathic pellets under the tongue. They absorb quickly into the bloodstream this way. Homeopathic drops can be taken the same way or in a glass of water.
Avoid stimulants.
Avoid smoking, coffee and caffeine especially within 30 minutes of taking homeopathic remedies.
Determining Dosage and Dilution
Whenever possible, take a remedy at bedtime, as the body is at rest. During the day try to take the remedy away from meals, at least 1/2 hour before eating, and at least one hour after eating because while the body is busy digesting food there can be a digestive upset with certain remedies. In an acute case, such as an injury, take the remedy immediately no matter when you have eaten. The mouth should also be free of any strong tastes. You may drink liquids shortly before and after taking a remedy. If you are taking a remedy several times a day, try to schedule some of the doses before bed, upon waking and during the day.
Select the remedy that most closely matches the symptoms. In conditions where self-treatment is appropriate, unless otherwise directed by a physician, a lower potency (6X, 6C, 12X, 12C, 30X, or 30C) should be used. In addition, instructions for use are usually printed on the label.
Many homeopathic physicians suggest that remedies be used as follows: Take one dose and wait for a response. If improvement is seen, continue to wait and let the remedy work. If improvement lags significantly or has clearly stopped, another dose may be taken. The frequency of dosage varies with the condition and the individual. Sometimes a dose may be required several times an hour; other times a dose may be indicated several times a day; and in some situations, one dose per day (or less) can be sufficient.
If no response is seen within a reasonable amount of time, select a different remedy.  Read the recommended dosage for each remedy, which usually is to be taken before meals unless indicated otherwise. Homeopathic remedies are comprised of natural ingredients and will cause no harm if you take too much.
Purposely taking more than the prescribed dosage will not result in an enhanced effect. If you take too little, or miss a dose, just continue on as normal with your next scheduled dose. Missing dosages will only result in the remedy being less effective.
Homeopathic drops should be placed onto the tongue so that they are directly absorbed by the mucous membranes. Should the taste be too strong, a few drops of water may be added.
What is a dilution?
A homeopathic medicine is obtained by using the process of successive dilutions of a mother tincture in order to achieve the maximum benefit for a particular symptom. The mother tincture is created by breaking a substance down and then dissolving it in alcohol or water, depending on the substance.
Homeopathic dilutions are made by dissolving 1 part of an active ingredient, for example Apis, with 9 parts of an inactive ingredient such as water or alcohol. This 1:9 ratio is referred to as a "D" dilution. Each time the mixture is diluted, called a succession, it has to be shaken by hand in a certain way to achieve the desired effect.
By combining one part mother tincture with 9 parts alcohol/water, we reach D1 dilution (expressed as 1x in the product description). Each dilution factor has different properties and affects different symptoms. Homeopathic medicines may have different dilutions of the same mother tincture depending on the desired effects. If you read 'Apis 4x' on our label, it means one part Apis was mixed with 9 parts of alcohol/water, resulting in Apis 1x. One part Apis 1x was then added to 9 parts alcohol/water in order to get Apis 2x (D2) which combined with 9 parts alcohol/water gives us Apis 3x (D3). One more succession brings us to Apis 4x (D4).
Find A Homeopath
To find a Homeopath near you (please have ready your city, state and country…)
Disclaimer: Statements contained herein have not been evaluated by the Food and Drug Administration. These products are not intended to diagnose, treat and cure or prevent disease.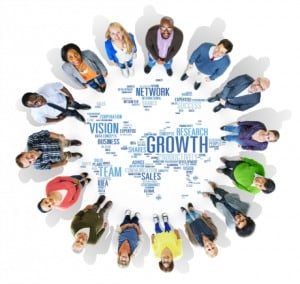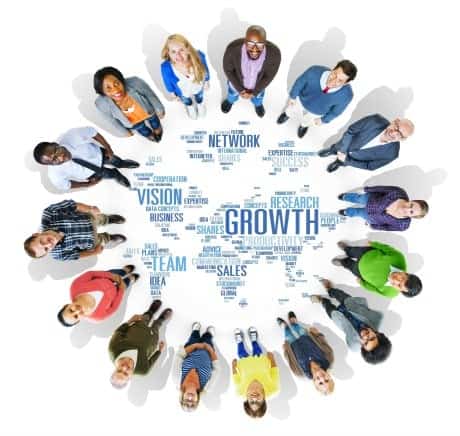 Study Energy Medicine at Home
The Peacefulmind.com Homestudy Courses make it possible for anyone to study energy medicine at home, on your time!  These certifications programs are offered by the National Association of Holistic Wellness
*Transitions: The Transformational Guide and Workbook for Creating Great Health This is the culmination of years of Andrew Pacholyk, MS, L.Ac. clinical work. This is a manual you can use, whether you are healthy or ill or somewhere in between and you want to re-balance your mind, body and spirit to become the whole person you can be! This workbook gives you a plan to take care of yourself. It can be used over and over to find balance and keep yourself as healthy as possible. It gives you "tools" to use when and where you need them. It helps to evaluate where you are in your journey and offers ways to get you exactly where you want to be! Want to know more?
*The Crystal Astrologer Course – Sourcing Astrological Answers Through Crystals, is the culmination of years of research and clinical study that Andrew has done in his NYC practice with his own patients. In this study course we will use crystals for astrological exploration, divination, crystal remedies and many other uses. Crystals have been used for astrological divination throughout the centuries for their subtle vibrational nature, which is thought to be linked to the vibrational powers of the cosmos. Crystals open a path to self-discovery, wisdom and inner knowledge, as well as tuning us into our own intuition. Want to know more?
*The Crystal Divination Workbook: This is Andrew's NEW workbook, which utilizes the power of crystals for divination purposes! Andrew includes in this workbook: crystal grids, pendulum work and techniques, metaphysical properties of crystals, his Crystal Oracle Cards…and much more! Want to know more?
*The "Color Elite" Color Therapy Certification Course Andrew Pacholyk, MS, L.Ac. has finally published his most complete healing course using the power of color and light therapy. This ultimate guide to chromotherapy teaches you about color and every aspect of it, how it is used in different therapeutic settings and how it has become such a great healing modality, no matter what profession you are in you will learn how to incorporate color into your daily life! Want to know more?
*The Crystal Light Crystal Therapy Course This incredible course is our biggest and most popular course on the internet! This is the study of crystals and how to heal with earth's precious gems! Want to know more?
*Chakracology – A Workbook and Manual This workbook format allows you to look at the energy of the Chakra and how they affect us on a daily basis. The book allows you to work through each center on a mental, spiritual, as well as a physical level and then find ways to re-align, balance and manage your energy in a positive way! Want to know more?
*The Healing Art of Touch – Massage Therapy Homestudy Learn the art of touch and massage therapy through Andrew's very extensive course. Complete anatomy lessons, varied techniques and amazing information is offered in this course. Also learn the business aspects of massage, how to cope with clients that are difficult and energy transference are just a few of the many topics covered! Want to know more?
*What's Your Heart Telling You? Finding Love and Romance – The Workbook and Journal Andrew Pacholyk, MS, L.Ac. has now published his newest work based on years of personal intimacy, clinical experience, counseling and client research on the ways to navigate love, sex, romance and relationships in a modern day world. Andrew has devised this very thorough workbook and journal with questionnaires, exercises, quotes, tips, meditations, feng shui, aromatherapy, massage and herbal applications for creating the perfect scenario for finding, coping and keeping love in your life! Want to know more?
*The Feng Shui Journal The Peacefulmind.com Feng Shui Journal makes it possible for you to improve relationships, maximize career potential and enhance your environment! * We are honored to offer the Feng Shui Journal for beginner to advanced Feng Shui practitioners. This journal covers an extensive background on Feng Shui techniques history, usage, clearing, cleansing, manifesting and helpful information in order to bring balance back into your life! Want to know more?
What are your experiences with homeopathy
Sharing your own experiences often helps others. We'd love to know in the Peacefulmind Community.