Crystal Light: The Crystal Therapy Course
This incredible course is our biggest and most popular course on the Internet! This BEST SELLER is the study of crystals and how to heal with earth's most precious gems! The "Crystal Light" Crystal Therapy Course is a comprehensive study of crystal healing using many profound methods and unique applications.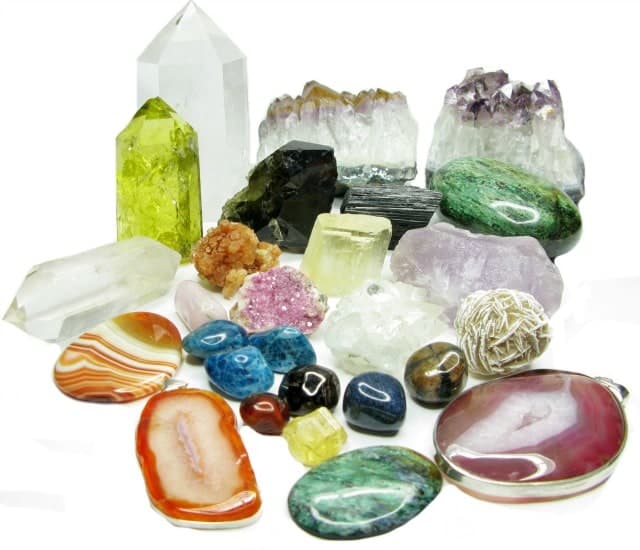 * We are honored to offer The "Crystal Light" Crystal Therapy Course for beginner to advanced crystal healers. This course covers an extensive background on crystal healing, techniques, history, usage, clearing, cleansing, manifesting and therapeutic work.
* The "Crystal Light" Crystal Therapy Course will not only give you the confidence you need to work with stones and crystals, but will also teach you a wide range of scope and application. This course will allow you an accredited certification upon completion and the knowledge to apply yourself as a crystal worker
CERTIFICATION
We award those that complete the program with a "Crystal Light Therapist Certification" from the National Association of Holistic Wellness.  After completing the course and passing the final exam, students are awarded this certificate. Our Crystal Light Course has been specifically designed for people who wish to use the knowledge, understanding and techniques of crystal healing, professionally.
YOU WILL LEARN
Humanity has evolved to a place of consciousness where it can utilize the help of crystals, stones and gems in healing. Crystals have always made themselves and their collective energy available. All we need do is accept them as the "gifts" they truly are. You will learn to do work with crystals with a focus on grounding, centering and healing techniques.
YOU WILL EXPERIENCE
You will comprehend effective energy balancing techniques that will enhance your sensitivity and intuition and add another dimension to your healing work. You will learn the history of gemstones, mineralogy, the metaphysical properties of stones and crystals, energy work and balancing, Chakra theory and aura work; techniques that every crystal healer should know.
Andrew,
Your Crystal Light course was great and had so much information. I sent in my final exam. The next decision I will need to make is which course to take next. Thank you for offering your knowledge to the rest of us.
Respectfully,
Bill Binaxas
My name is Ashley Hewett (Asher). I ordered your crystal light therapy course. I truly enjoyed every bit of this course. It has opened other pathways for me and made me realize on a larger scale what else i would like to do with my energy work. Thank you so much.
Ashley
Good afternoon Andrew – I loved your Crystal Light course and am glad I passed thanks once again. It was an honor working with you and I am soo pleased to be a part of the Energy medicine community.
Take Care Blessings , love and light
Saiyra
THE FOUNDATION OF CRYSTAL WORK
You will learn communication skills, a foundation of crystal meditation, relaxation, visualization, movement and self-care. Attention to body mechanics will help you enhance your energy and remain present while giving crystal healing sessions. This is a unique Peacefulmind.com style of healing that will benefit everyone you touch. This course takes basic information and builds a foundation of understanding!
LEARN AT YOUR OWN PACE
The home study student can work at their own pace and enjoy the benefits of learning whenever they have the time to do so.  Everyone can work when they want, on their own time. You may take as long as you wish to complete this course. There are NO deadlines, NO expectations, NO pressure. The intention is to make this a hands-on practical course which becomes a living experience, NOT just interesting reading.
THE MOST THERAPEUTIC CRYSTAL COURSE IN THE WORLD
Our long time experience, knowledge of this art form and background have made it so!  Andrew has trained over 100,000 students in the craft and healing therapies of crystal work! You will gain his immense bank of knowledge in this most incredible course and become a well-versed healer in this beautiful and poetic healing paradigm, that is like no other!
This incredible course curriculum includes:
PROGRAM ONE 
Lesson 1:
*Healing Tools, Communities
*Course Outline
*Atlantis
*Crystal Reactions
*Working with Crystals
*Rock Classifications
*Geologic Time
*Mineralogy
*Lapidary Work
*Crystals Size and Shapes
*Quiz
Lesson 2:
* Choosing Crystals
* Programming Crystals
* Crystal Placement
* Crystal Attunement
* Cleansing Crystals
* Manifesting Energy
* Vibrational Energy
* The Subtle Energy
* Quiz
Lesson 3:
* The Metaphysical Properties
* Crystal Test
* Crystal Test Solutions
Lesson 4:
* Crystal Meditation
* Color and Crystal Healing
* Which Gem Color For You
* Astrology and Crystals: Birthstones
* Crystal Numerology
Lesson 5:
* Pendulums Work
* Channeling Crystals
* Laser Wands
*Quiz
PROGRAM TWO
Lesson 6:
* The Chakras
* The Meridians
* Aura Cleansing
* Healing Transformation Recap
Lesson 7:
* Crystal Sound Therapy
* Crystal Light Therapy
Lesson 8:
* Crystal Grids and Reiki
* Gemstone Essence
* Crystal Elixirs
Lesson 9:
* Crystal Hypnosis
* Phantom Crystals
* Healing Circles
* Crystal Gardens
* Crystal Massage
* Crystal Reflexology
* Quiz
Lesson 10:
* Ayurvedic Marmic Healing
* Introduction to Feng Shui
* Feng Shui and Crystals
* Quiz
Lesson 11:
* Conditions and Crystal Treatments
* White-Light Technique
* Crystals with Candle Configurations
*More Crystal Healing Configurations
* Native American Indian Treatments
* Crystal Aromatherapy
Lesson 12:
* Elements of a Crystal Therapist
* Esoteric Healing
*Your Crystal Healing Session
* The Psychology of Healing
*Healing Transformations
* Intake Forms
* Final Exam
OVER 250 HOURS OF STUDY
 You will gain over 250-hour upon successful completion of this program. This can be the beginning of your rewarding career in crystal therapy and healing.
Acquire the  education of extensive minerals as well as clinical counseling techniques which are necessary for any healer.
You will learn the transformation and personal growth that has come to be known as the "Peacefulmind.com Energy Experience".  This foundation is the basis of all our homestudy courses and ebooks. It is the process of learning with an open mind, learning information that builds upon itself and helps you to comprehend healing information in a positive, non-judgmental way.  This helps you to embody the skills and practices of a lifestyle of wellness and wholeness.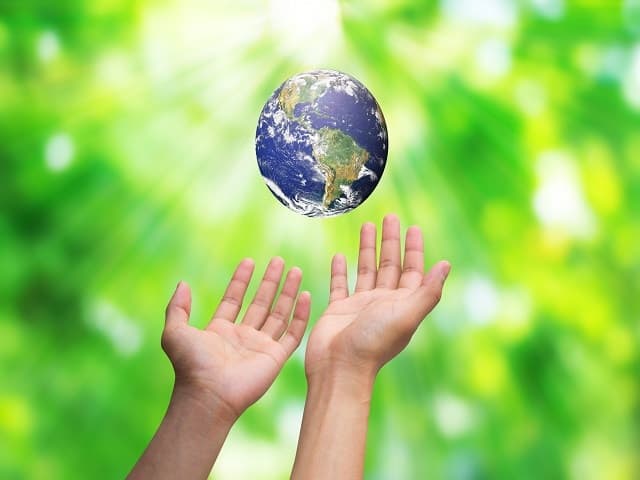 ADDED STRENGTH OF COMMUNITY
Immersion in a holistic learning community dedicated to the calling of natural healing and compassionate service.
You will have ALL Access to every aspects of the Peacefulmind.com Learning Experience: including crystal rooms, the meditation village, therapy modalities, online library and online help and assistance, when in need.
You are given FREE access to our 10,000+ members community, Alternative Answers and our 1500+ members community, Stones and Crystals
Immerse yourself, discuss and engage in conversations and the power of community shared by others with your own interests!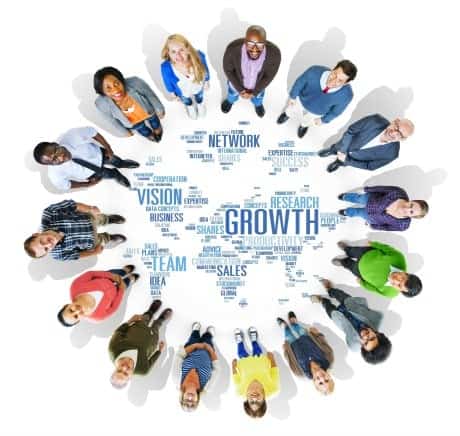 FREE DIRECTORY LISTING
As our "thank you to you", once you have passed your course, we offer you a FREE listing in the International Therapists Directory.
This world-wide listing gives others access to your practice!  You can share your important information with those who are seeking your service and help.
This directory is endorsed by the National Association of Holistic Wellness. We have teamed up with the world leader in database and communication – nSphere unlocking the world's local information and is powered by a unique approach to local search that has generated results for thousands of data partners.
I absolutely loved the course. I have a Bachelor of Science in Earth Science with an emphasis on Geology. Since it has been a long time since college, I thoroughly enjoyed learning some of the same things again, but I learned even more than I did in all of my college classes with the Crystal Light class.
This certification is a great compliment to my Reiki Master, and Healing Touch (level 2 student) certification. I look forward to taking additional course from you.
Laura Vorndam
ORDER NOW
The "Crystal Light" Crystal Therapy Course Program Tuition is $225.00 US. for the entire course! This is a phenomenal offer for the information in this course!
The Crystal Healing Experience
Working with crystals can have a profound affect in the healing arena.  They can transform the mental-emotional experience, which in turn can change the way you handle a physical situation. It may even change your path of healing in ways you have not even begun to imagine!
Your official "Crystal Light" Crystal Healer Certification offers you new and exciting professional possibilities anywhere in the World!
You will receive your two program books filled with information, lessons, quizzes, the final test exam, and a package of  10 crystals for identification along with a FREE pouch to store your crystals as soon as you join! We invite you to participate in what may be one of the most valuable experiences of your life!
We hope this helps in your quest for a wonderful, educational Crystal Healing Therapy Certification Program that will benefit you and all those you touch!