What's New - The Peacefulmind.com Holiday Gift Guide
Find the joy in giving! Order from our huge selection of gifts and gift baskets. Crystals, sacred jewelry, healing kits, scented candles, herbs, teas, healing remedies and special holiday gifts and gift ideas for mending mind, body and spirit!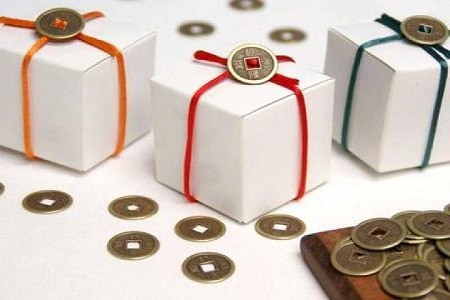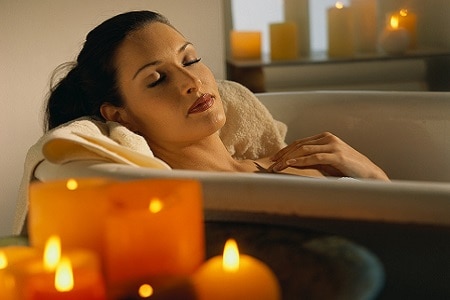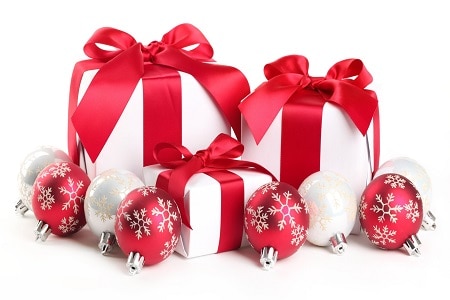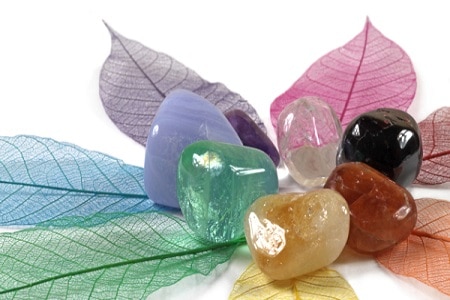 Essential Oils for Christmas
Just in time for Christmas, If the aroma of pine is what brings back memories like going out and cutting your own tree, we have a top list of memory-joggers that you are going to love! With nature's essential oils, the aroma of Christmas need not be forgotten. Discover the many scents that remind us why the holidays are filled with the scent of happiness!
Crystals for Christmas
Discover all that shines! Find the best crystals for the holidays.  Many crystals have a major significance when it comes to this time of year. Between the start of winter and the commencement of the Yuletide, along with Christmas/Hanukkah/Kwanzaa and a New Year, crystals can bring awareness, comfort and joy to all who receive them.  Bring the best of the season into your life…
Seasonal Herbs for Christmas
No holiday is complete without the scent, taste and look of some of these most classic herbs for the season.  Either used for decorating, cooking or scenting the home, these are probably the most used and sought after herbs when the temperature drops and the holiday is upon us!
Where Angels Tread
From guardian to protector, angels always make a comeback, when the holidays come around. These heavenly beings are found when we seem to need them the most. From a strain of music to the unexplained scent of roses, from the chime of a bell to the vision in our dreams…
Winter Solstice
~ "O darkest night of Yule's light, I come to honor in circle, bright. To contemplate in winter's glow, This time when new beginnings grow. To reach as sunlight does each day, And cast-way shadow, dark and grey"
From angel food cake to the familiar holiday cookies, visit the kitchen of Peacefulmind.com where we are whipping up a whole new twist on holiday treats and a nod to the traditional seasonal classics!
Sounds of the Season
Christmas Playlist
Music has always played a major part in my life. Ever since those early days of piano lessons with Mrs. Uri or playing trumpet in classical and jazz bands. I always remember the holidays or special occasions when my mom, Andrena, would regale us with wonderful pieces of music such as Malaguena or her own special version of Silver Bells. I have had the pleasure of singing in small and large choral groups from All-state to my own singing quartet group, Free and Easy, as well as, being a charter member of the infamous gospel choir, The Voices of Unity. Music continues to give me life changing moments and memories and I am forever grateful for this art and therapy.
So, at the turn of this season, I thought it would be a wonderful gift to share the songs of winter that make up my consciousness. These melodies cross several eras, yet they ring true for me as the seasonal mind set and the amazing way winter can be expressed in song. I call this list:
Top 20 Holiday Songs to Download
1. Claire de Lune
, The Philadelphia Orchestra
2. Violin Concerto In F Minor, Op. 8/4, RV. 297
, The Four Seasons: Winter
3. Moonlight Sonata
, Ludwig Van Beethoven
4. The Skaters Waltz
, Manhattan Pops
5. Canon in D Major
, Pachelbel Orchestra
6. Night: Pt. 1 – Snow
, George Winston
7. Thankful
, Josh Groban
8. Angels Blush
, Basia
9. Skating
, Vince Guaraldi Trio
10. Nutcracker Suite
, Tchaikovsky
11. Welcome, Christmas
, Dr. Seuss – How The Grinch Stole Christmas
12. We Need A Little Christmas
, Glee Cast
13. Christmas Time Is Here
, Vince Guaraldi Trio
14. Grown-Up Christmas List
, Amy Grant
15. Ding Dong Merrily On High
, Celtic Women
16. Have Yourself A Merry Little Christmas
, Judy Garland
17. Breath Of Heaven (Mary's Song)
, Amy Grant
18. The Most Wonderful Day Of The Year
, Glee Cast
19. Jesu, Joy Of Man's Desiring
, Amy Grant
20. Carol Of The Bells
, Celtic women
Gem of the Month Club
Love Crystals? Crystal Therapy is about our emotional sense of well being and self discovery. It is a holistic therapy that promotes harmony in body, mind and spirit. Empower yourself or someone you love with an exclusive membership in our Crystal Gem of the Month Club! Each month you will receive  of our quality crystal products, usually a tumbled stone, a specialty item and crystal jewelry. Each crystal item comes with its metaphysical and healing properties, how to use, cleanse and work with your crystal gifts. Want to learn more about this great program?
Aromatherapy Monthly Club
Love Aromatherapy? Essential oils are the purest form and most medicinal in their action. Incense are made from the oils and resins of plants. Sacred herbs, such as sage, cedar, sandalwood and amber resin are known for their cleansing and healing properties. Essential oil blends are essential oils blended with a carrier oil. Aromatherapy is also incorporated in herbal candles, crystals and gemstones and in massage and body lotions. Each month, you will experience several of our famous aroma products for mind, body, spirit!
Want to learn more about this great program? Click here
Year Round Discounts
Welcome to an additional bonus that you should be aware of. As a savvy Internet surfer, and someone who is looking for the best deals on products you love and purchase often, the Gold or Silver Membership is an extra bonus in savings!
We are grateful to offer these wonderful benefits when you become a member or join one or all of these exciting plans! This is the best way to make it even more convenient for you to receive uninterrupted health benefits and amazing discounts.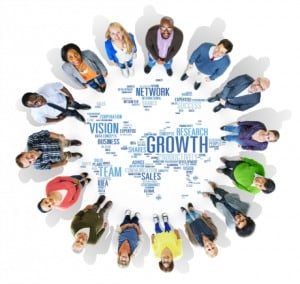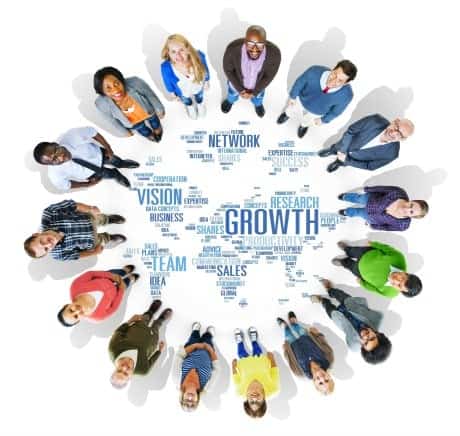 Study Energy Medicine at Home
The Peacefulmind.com Homestudy Courses make it possible for anyone to study energy medicine at home, on your time!  These certifications programs are offered by the National Association of Holistic Wellness
*Chakracology – A Workbook and Manual This workbook format allows you to look at the energy of the Chakra and how they affect us on a daily basis. The book allows you to work through each center on a mental, spiritual, as well as a physical level and then find ways to re-align, balance and manage your energy in a positive way! Want to know more?
*The Feng Shui Journal The Peacefulmind.com Feng Shui Journal makes it possible for you to improve relationships, maximize career potential and enhance your environment! * We are honored to offer the Feng Shui Journal for beginner to advanced Feng Shui practitioners. This journal covers an extensive background on Feng Shui techniques history, usage, clearing, cleansing, manifesting and helpful information in order to bring balance back into your life! Want to know more?
*The Crystal Astrologer Course – Sourcing Astrological Answers Through Crystals, is the culmination of years of research and clinical study that Andrew has done in his NYC practice with his own patients. In this study course we will use crystals for astrological exploration, divination, crystal remedies and many other uses. Crystals have been used for astrological divination throughout the centuries for their subtle vibrational nature, which is thought to be linked to the vibrational powers of the cosmos. Crystals open a path to self-discovery, wisdom and inner knowledge, as well as tuning us into our own intuition. Want to know more?
*The Crystal Divination Workbook: This is Andrew's NEW workbook, which utilizes the power of crystals for divination purposes! Andrew includes in this workbook: crystal grids, pendulum work and techniques, metaphysical properties of crystals, his Crystal Oracle Cards…and much more! Want to know more?
*Transitions: The Transformational Guide and Workbook for Creating Great Health This is the culmination of years of Andrew Pacholyk, MS, L.Ac. clinical work. This is a manual you can use, whether you are healthy or ill or somewhere in between and you want to re-balance your mind, body and spirit to become the whole person you can be! This workbook gives you a plan to take care of yourself. It can be used over and over to find balance and keep yourself as healthy as possible. It gives you "tools" to use when and where you need them. It helps to evaluate where you are in your journey and offers ways to get you exactly where you want to be! Want to know more?
*The "Color Elite" Color Therapy Certification Course Andrew Pacholyk, MS, L.Ac. has finally published his most complete healing course using the power of color and light therapy. This ultimate guide to chromotherapy teaches you about color and every aspect of it, how it is used in different therapeutic settings and how it has become such a great healing modality, no matter what profession you are in you will learn how to incorporate color into your daily life! Want to know more?
*The Crystal Light Crystal Therapy Course This incredible course is our biggest and most popular course on the internet! This is the study of crystals and how to heal with earth's precious gems! Want to know more?
*The Healing Art of Touch – Massage Therapy Homestudy Learn the art of touch and massage therapy through Andrew's very extensive course. Complete anatomy lessons, varied techniques and amazing information is offered in this course. Also learn the business aspects of massage, how to cope with clients that are difficult and energy transference are just a few of the many topics covered! Want to know more?
*What's Your Heart Telling You? Finding Love and Romance – The Workbook and Journal Andrew Pacholyk, MS, L.Ac. has now published his newest work based on years of personal intimacy, clinical experience, counseling and client research on the ways to navigate love, sex, romance and relationships in a modern day world. Andrew has devised this very thorough workbook and journal with questionnaires, exercises, quotes, tips, meditations, feng shui, aromatherapy, massage and herbal applications for creating the perfect scenario for finding, coping and keeping love in your life! Want to know more?
What are your experiences with energy medicine?
Sharing your own experiences often helps others. We'd love to know in the Peacefulmind Community.