Crystal Massage Certification Course
~ This unique, one-of-a-kind course,  blends the healing modality of massage with the allure and joy of crystals. The marriage of these two health paradigms, offers another individualized approach with energy, touch, light and radiance.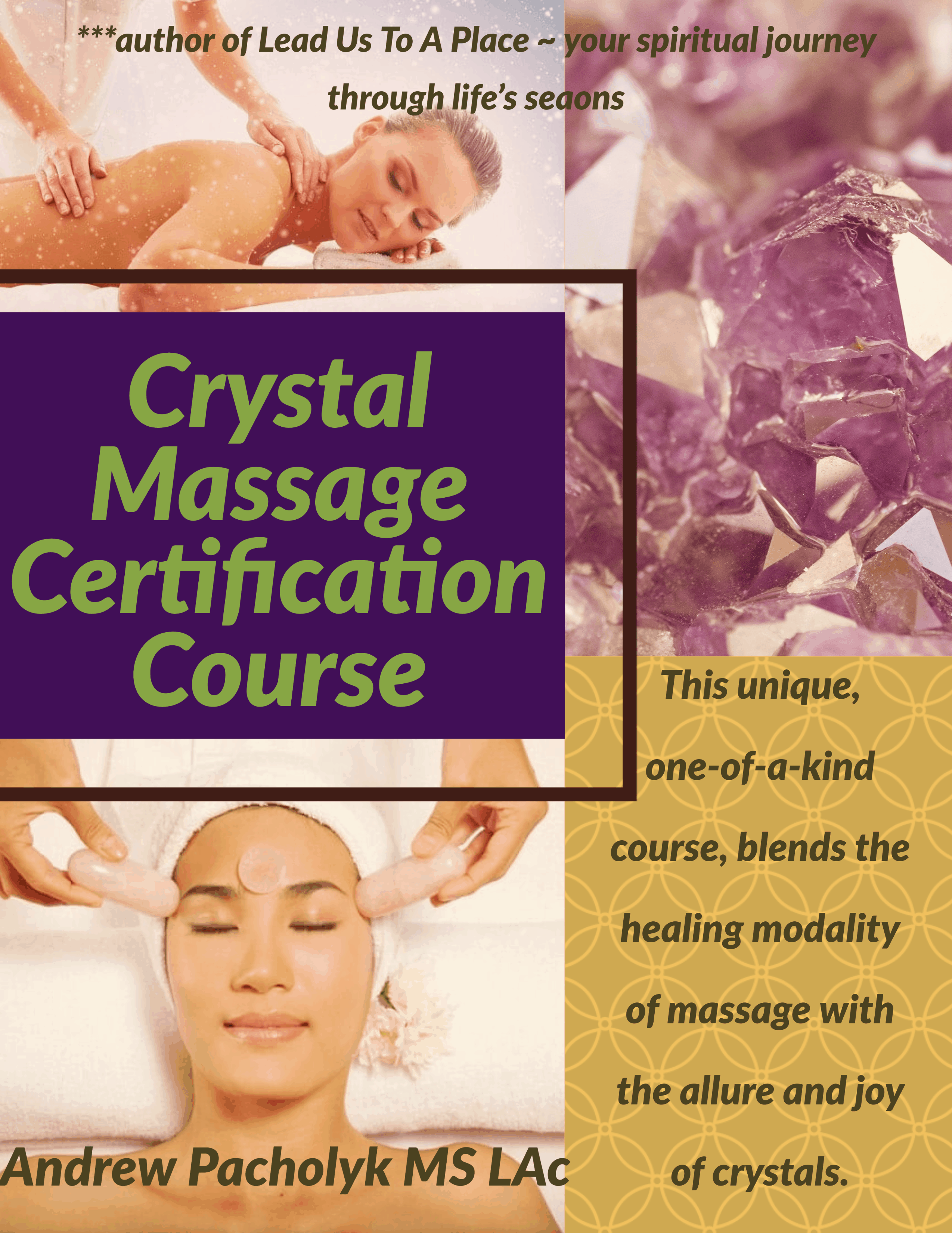 The Peacefulmind.com Crystal Massage can be a really beautiful and uplifting experience. It works on a deep esoteric level and not only does the physical body enjoy total relaxation but, all the inner emotional stresses are brought skillfully to the surface of the mind – and dissipated.
Used in many capacities, the crystal massage takes the basic knowledge of massage and uses the energetic crystal as a tool, which then compliments the work done with your hands. It can be done on the body, it can be done on the face and it can be implemented into crystal reflexology. All of this is taught in this incredible course!
Andrew Pacholyk, MS, L.Ac., who has built his famous New York City practice, by incorporating acupuncture, herbal medicine, color and crystal therapies, takes us on a journey of healing the subtle energies and bio-magnetic fields with his clinically-proven techniques. Andrew has designed this unique course for anyone wishing to understand and learn how to use crystals and massage in a more in depth healing capacity.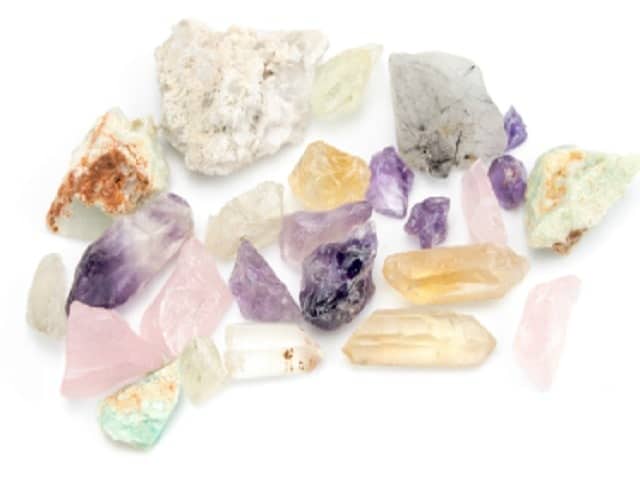 CERTIFICATION
We award those that complete the program with the "Crystal Massage Therapist Certification" from the National Association of Holistic Wellness.  After completing the course and passing the final exam, students are awarded this certificate. Our Crystal Massage Course has been designed for people who wish to use the knowledge, understanding and techniques of touch, energy medicine and healing, in a clinical setting.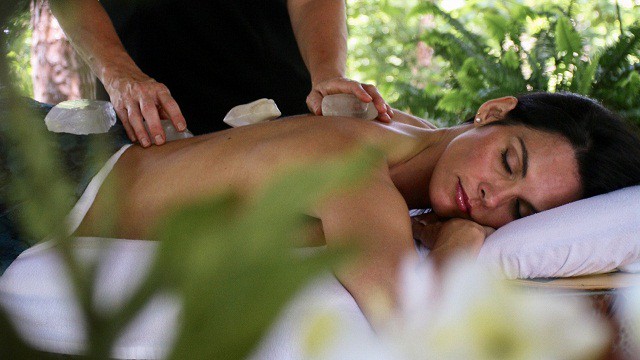 YOU WILL LEARN
The secret of giving a very successful crystal massage lies in being able to control the crystal so that it almost glides over the surface of the client's skin. It is not, of course, necessary for you to have any basic knowledge of massage but as you practice your knowledge of massage, a person's body and what someone likes and dislikes, many lessons will become evident. The effects can often be absolutely delightful for your client and will make them feel 'out of this world'.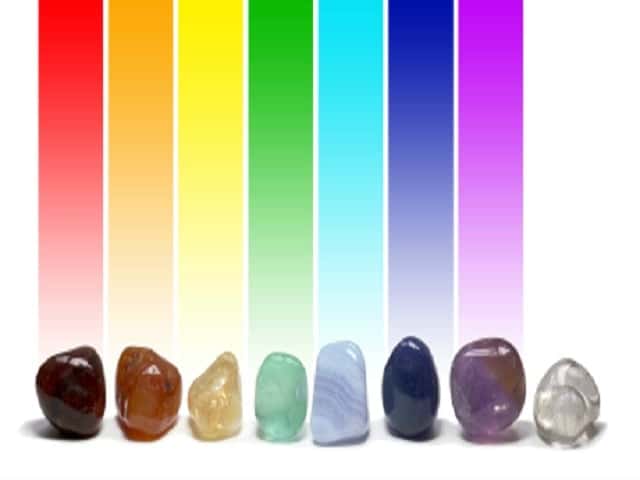 YOU WILL EXPERIENCE
As you progress and become more experienced in crystal massage you will become able to massage the client's body, as well as effecting their mind and spirit at the same time. Used in many capacities, the crystal massage takes the basic knowledge of massage and compliments the work done with your hands. You will experience work with crystals with a focus on how personal crystal elements are connected to the physical body, emotional mind and effect the energies around you.
Had no experience in massage nor crystal healing.  I found this course to be challenging yet really well done.  Although learning about the body and mechanics was difficult, once it was in my brain, it REALLY helped make me a better practitioner with the crystals.  I would definitely recommend this course to whomever really loves crystals and wants to apply them for massage. Its funny, I ended up having lots of friends to practice on.
BR Holmes, London
Five stars!!  ***** Just a really good, well thought out, well put together course. It is obvious that Andrew practices what he preaches. He captures alot of that in his side notes and tips. His mass of experience really comes in handy here.  Some of his stories are amazing!  Very good information on the body and the 'energy body'.  He shows us how to merge the scientific with the terrific.  His crystal grids are beautiful. Thank you Andrew
Love, Nelly Shortham, MT, CA
Birmingham, AL
This was great for me as a massage person, to be able to offer another service in this ever competitive business.  I have to say, my business did increase when I added crystal massage to my practice.  I think it was maybe the novelty of it and/or the extreme curiosity that got people to call and then, come in to experience it.  For sure, a good investment!
Jack Adams, LMT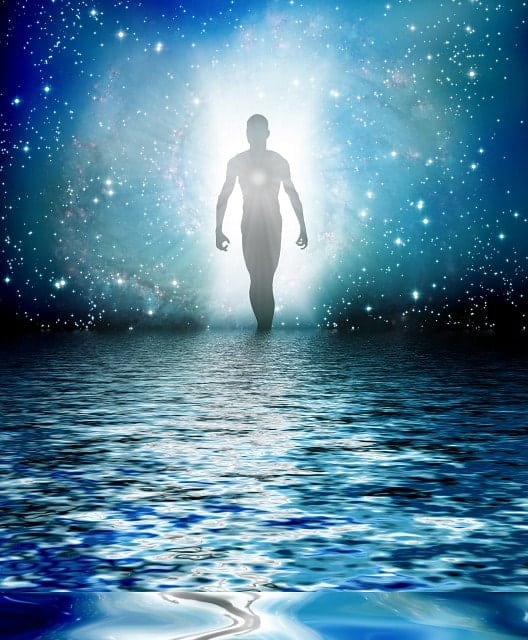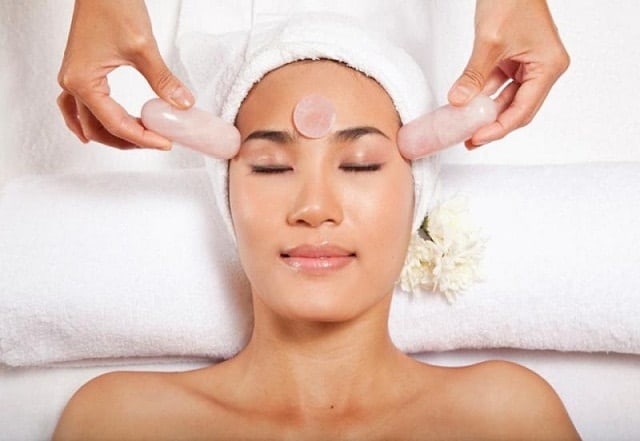 THE CRYSTALLINE BODY
This is massage for the entire body, done with both your hands and tumbled crystals.  Crystals work as an extension our our hands. Coupled with the ability to apply deeper pressure and to work with crystals that give us benefits in spiritual/emotional ways, this massage is like no other! Our bodies are made up of oscillating solid and liquid crystals that form an overall pattern for the entire body, showing a level of organization with some degree of crystalline function. Our bone structure has long been recognized as a solid crystal structure with piezoelectric properties, which is an electromagnetic field (EMF) pulse that is created when a crystalline structure is physically stressed.
THE CRYSTAL FACIAL
Otherwise known as the Hot Stone Crystal Facial,  this process utilizes the power of  gemstones and is another great benefit to offer your clients! Facial Massage can help prevent new tension lines and wrinkles from appearing. Massage does this by relaxing the muscles and by stimulating the blood vessels under the skin. This unique type of "facial" helps to draw out impurities and toxins that sit on the subcutaneous layers of skin on your face. It also teaches acupressure techniques which help stimulate the production of collegen.
THE CRYSTAL MASSAGE TOOLS
The key to understanding the assimilation of energy into our physical body is through the conscious awareness of our bodies as a series of interacting, crystal structures. This course will introduce to you brilliant massage tools such as the jade roller, which utilizes the power of high quality jade with the magic of massage. Trigger point stones are hand polished crystals that are fantastic for pain relief when applied into acupressure points, sore "ashur points" or anywhere there is pain! Marble stones can be applied to the face and body for cold therapy treatment and to help when massaging inflamed areas.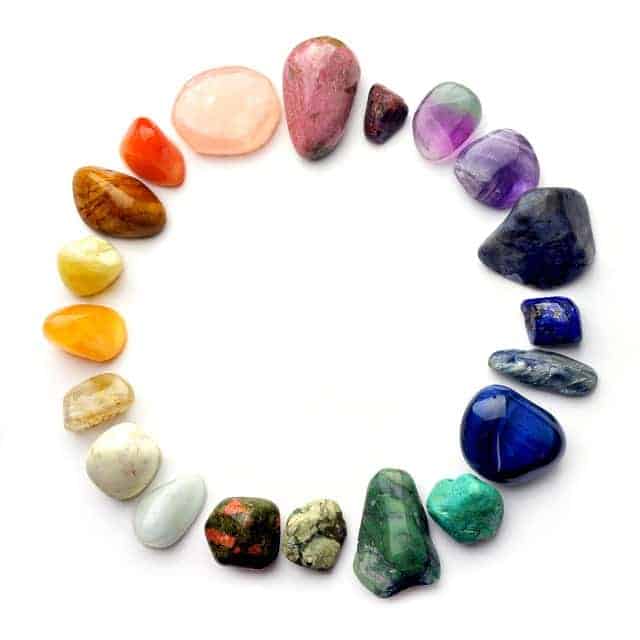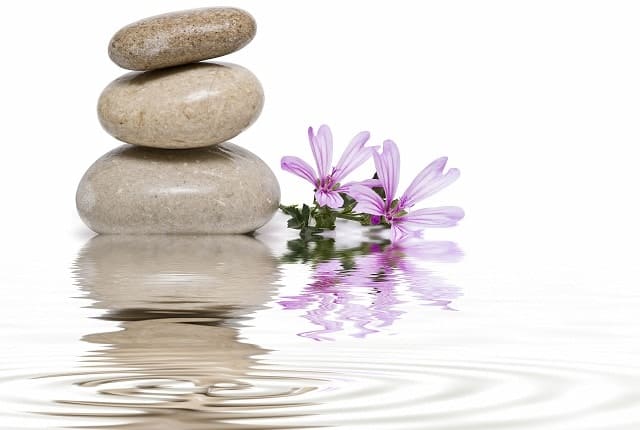 This incredible course curriculum includes:
1. Healing Tools, Interactive Communities for Healers
2. Crystal Massage Introduction
3. The Marriage of Massage and…
a. Crystal Therapy
b. The Dermatomes
c. Music Therapy
d. Aromatherapy
4. Energy Medicine: Stream of Consciousness
a. Vibration
b. Entrainment
c. Harmony
d. Energy Process
5. Crystal Healing Techniques
6. Crystal Reactions
7. Anatomy of the Body
8. The Aura and Chakra Energy Bodies
9. Contraindications for Crystal Massage
10. Getting Started
a. Preparing the Crystals
b. Preparing the Flow
c. Preparing the Setting
11. Crystal Work
a. Choosing Stone or Crystal
b. Programming Your Crystal
c. Placement
d. The Art of Attunement
e. Cleansing Your Crystals
12. Client Evaluation/Form
13. The Crystal Body: Crystal Massage Techniques
14. Acupressure with Crystals
15. Crystal Layouts
16. Common Grid Patterns
17. Reflexology and Crystals
18. The Crystal Facial: Facial Massage Techniques
19. Crystal Facial History
20. Client Evaluation/Form
21. Getting Started
22. Facial Therapy Tips
23. The Jade Roller
24. The Trigger Point Stones
25. Choosing Crystals Based On Metaphysical Properties
26. Hot vs. Cold Therapy
27. Essential Oils for the Face
28. Facial Work with Palm Stones
29. Crystal Massage as a Business
30. The Basics of Business
31. Additional Charts
32. Final Exam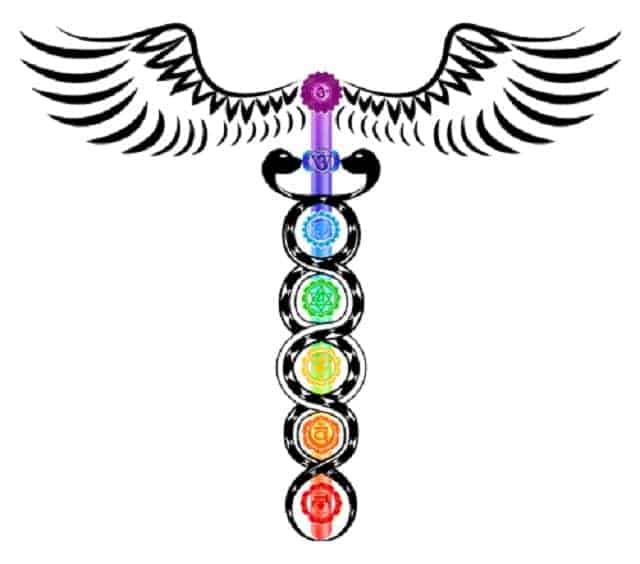 OVER 250 HOURS OF STUDY
 You will gain over 250-hours upon successful completion of this program. This can be the advancement of your rewarding career in crystal medicine and therapy.
Acquire the  education of extensive, world class techniques, as well as clinical counseling techniques which are necessary for any healer.
You will learn the transformation and personal growth that has come to be known as the "Peacefulmind.com Energy Experience".  This foundation is the basis of all our homestudy courses and ebooks. It is the process of learning with an open mind, learning information that builds upon itself and helps you to comprehend healing information in a positive, non-judgmental way.  This helps you to embody the skills and practices of a lifestyle of wellness and wholeness.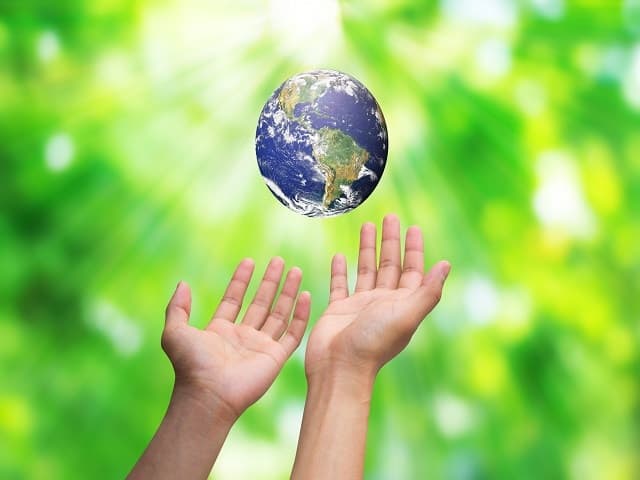 ADDED STRENGTH OF COMMUNITY
Immersion in a holistic learning community dedicated to the calling of natural healing and compassionate service.
You will have ALL Access to every aspects of the Peacefulmind.com Learning Experience: including color therapy pages, the meditation village, therapy modalities, online library and online help and assistance, when in need.
You are given FREE access to our 10,000+ members community, Alternative Answers and our 1500+ members community, Stones and Crystals
Immerse yourself, discuss and engage in conversations and the power of community shared by others with your own interests!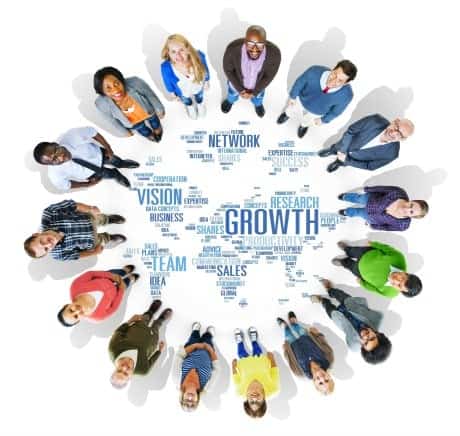 FREE DIRECTORY LISTING
As our "thank you to you", once you have passed your course, we offer you a FREE listing in the International Therapists Directory.
This world-wide listing gives others access to your practice!  You can share your important information with those who are seeking your service and help.
This directory is endorsed by the National Association of Holistic Wellness. We have teamed up with the world leader in database and communication – nSphere unlocking the world's local information and is powered by a unique approach to local search that has generated results for thousands of data partners.
Andrew, thank you.  What a great program.  You helped me a lot, when it came to understanding the body. The correlation between the major glands to crystals and physical functions were very interesting. I like that you included even the contraindication for therapy as well as the benefits.  I also enjoyed your dermatome concept and crystal facial.  No one has the courses you have.  Just really, really happy right now.
Thanks to your good work.
Raliegh Duggin, PSA
(and now Crystal Massage Therapist)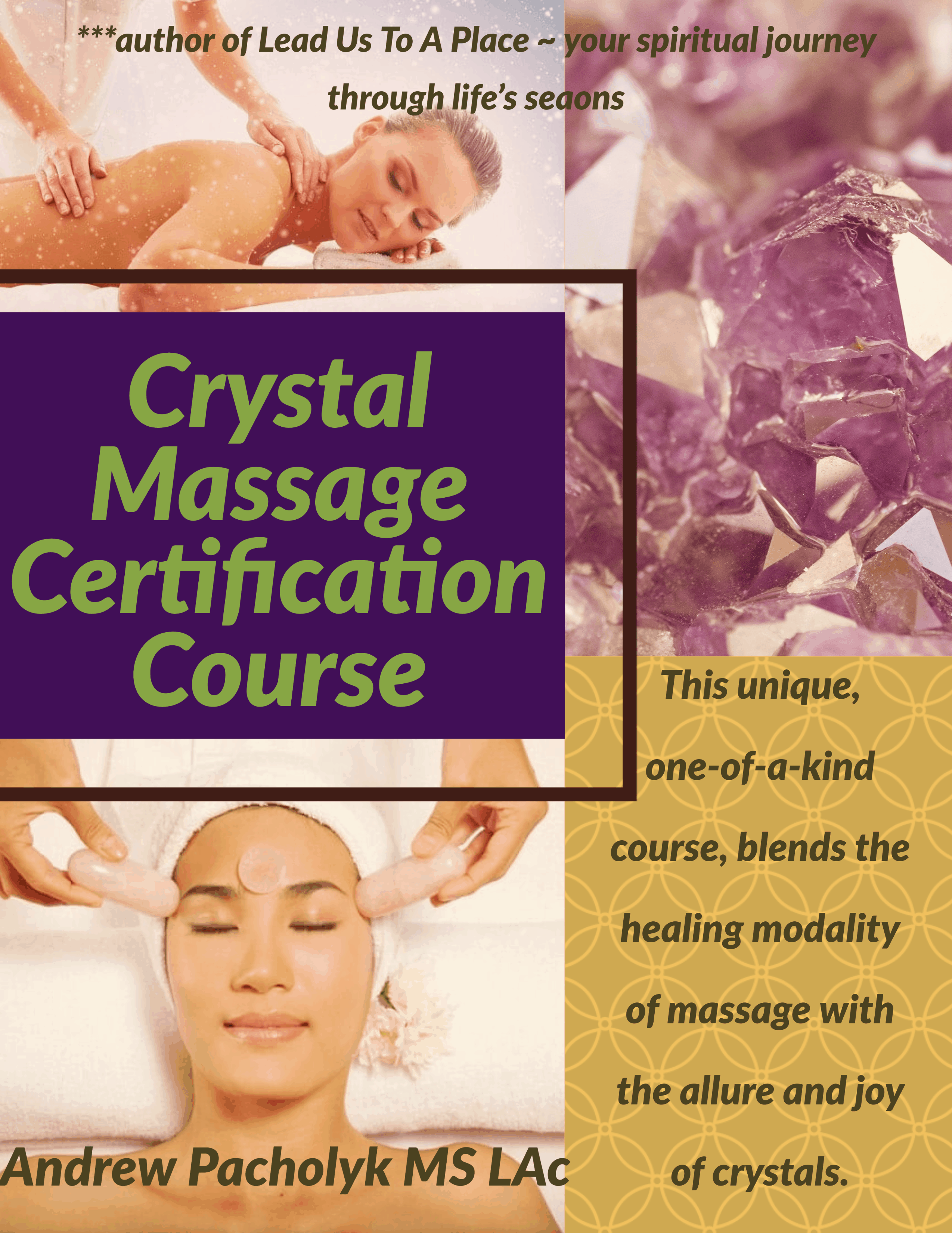 ORDER NOW
Working with stones and minerals for massage can have a profound affect on the holistic paradigm.  bringing awareness can transform the mental-emotional experience, which in turn can change the way you handle a physical situation. It may even change your path of healing in ways you have not even begun to imagine!
Your official "Crystal Massage" Therapy Certification offers you new and exciting professional possibilities anywhere in the World!  You will receive your one program book filled with information, lessons, quizzes, the final test exam, in the mail, as soon as you join!
The "Crystal Massage" Therapy Course Program Tuition is $249.00 US. for the entire course!  This is a phenomenal offer for the information and certification you gain from this course!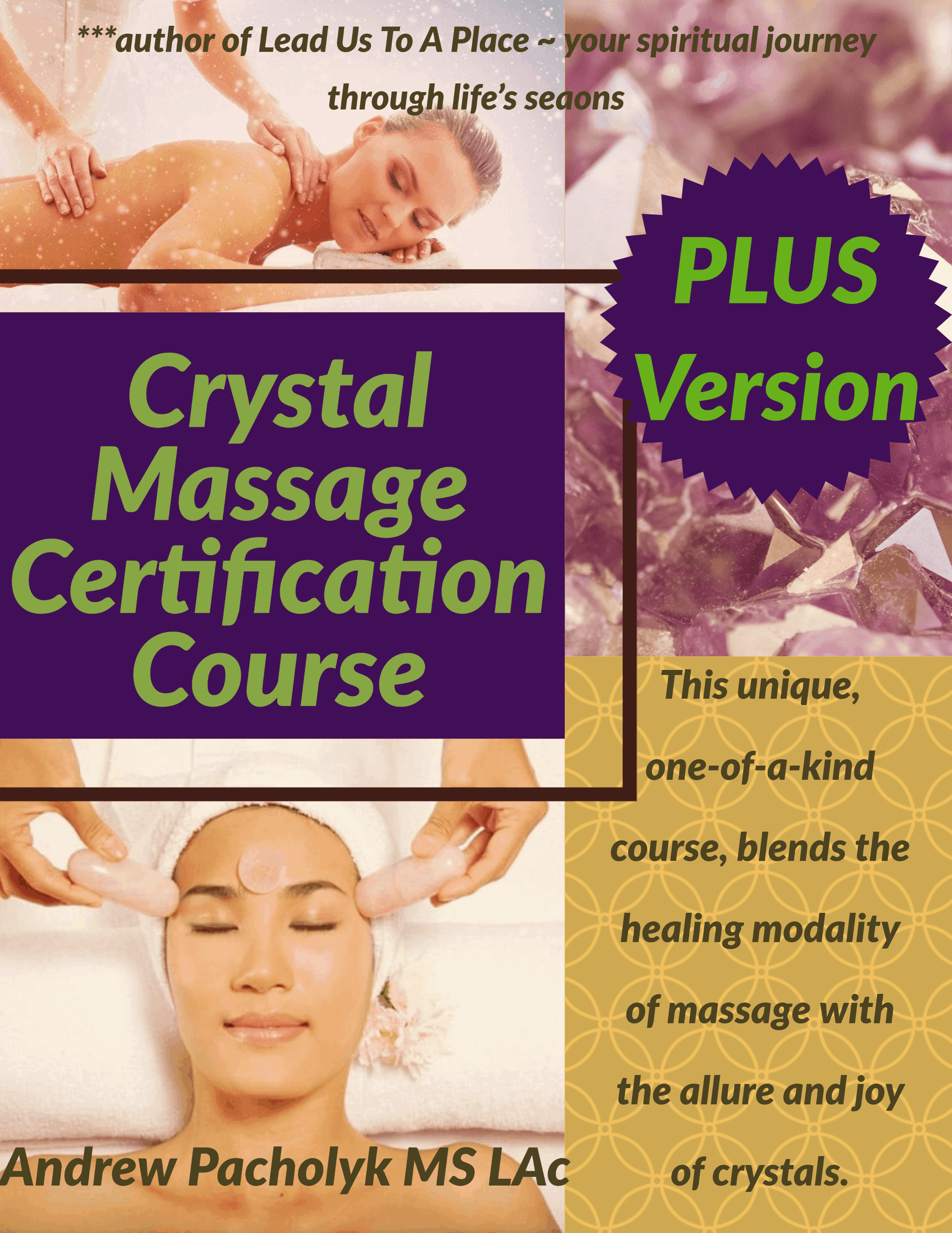 The Crystal Massage PLUS Experience
With this version, you will receive your one program book filled with information, lessons, quizzes, the final test exam as soon as you join!  You will also receive:
*2 Quartz trigger stones – also used for the Crown Chakra stone and Facial stones
*2 Amethsyt Facial stones – also used for the Third eye stone
*1 Blue chelcedony – also used for the Facial stone and Throat Chakra stone
*1 Aventurine – Heart Chakra stone
*1 Citrine – Solar Plexus stone
*1 Carnelian stone – Spleen Chakra stone
*1 Hematite stone – Facial stone also used for the Root Chakra stone
*8 basalt Facial stone
*4 Marble cold stone
*6 basalt massage stone
*1 Marble Massage egg or sphere
*and FREE Gift bag
These tools will allow you to start work right away by applying what you are learning with the workbook and manual!
We invite you to participate in what may be one of the most valuable experiences of your life!
We hope this helps in your quest for a wonderful, educational Crystal Massage Therapy Certification Program that will benefit you and all those you touch!
The "Crystal Massage" PLUS Course Program Tuition is $269.00 US. for the entire course and above materials (which allow you to get started on your course, right away!)  This is a phenomenal offer for the information and certification you gain from this course!