Heavenly Hawaii
~ "the loveliest fleet of islands that lies anchored in any ocean." ~ Mark Twain
~Hawaii holds tropical allure and cultural magic
One of Hawai'i's greatest draws is its natural resources. Lush greenery, sandy beaches, gorgeous sunny weather…there's a lot to love about the islands' climate and terrain. 
There are six major islands to visit in Hawaii: Kauai, Oahu, Molokai, Lanai, Maui, and the island of Hawaii! Each has its own distinct personality, adventures, activities and sights. We invite you to explore the Islands of Aloha to find your own heavenly Hawaii experiences.
From its alluring music to its strange and wonderful scents and tastes, Hawaii offers the world beautiful traditions, sacred lessons, and spiritual insight that is all its own.
I personally have a long-standing love and connection to Hawaii. It is here that I caught my first big wave, had many book signings, and had the pleasure of showing my family and friends these beautiful islands.  I have gathered from the earth and nature some of the most beloved gifts for you to enjoy!
The Lingo of Hawaii
Traveling to Hawaii? The Aloha State is an English-speaking island. Made the 50th state on August 21, 1959, the native Hawaiian language plays a very strong role in the current day to day Hawaiian lifestyle. You will have no issues with non-English speaking people while visiting Hawaii, but it is a great idea to learn a few Hawaiian phrases to show that you respect the culture. 
Traditional Hawaiian Healing
Kanaka maoli lapa'au, is the Traditional Hawaiian medicine practice based on holistic healing. Like ancient healing that has come before it in other parts of the world, this medicine focuses on healing the whole body – mind, and soul, together as one with the cosmos and its elements. Learn more about the ancient, holistic methods of transformation.
The Waves of Change
Change is the Universal wake-up call.  Everyone experiences it. Everyone is usually surprised by it when it occurs, yet it always seems to be an assault on our senses. Change can be the loss of a job, a breakup in a relationship, or a death in the family. Sometimes we see it coming and sometimes we are painfully unaware. How do we push through and learn to embrace a different process?
Life Lessons from Surfing
Surfing is a metaphor for life. "Surfing through life" gives the impression that everything is easy and that everything is ok. If you are a surfer, it would appear that you subscribe to this belief.  If you're not, it certainly is the attraction. I started surfing in my teens and it has been an experience I've taken with me throughout life. Here are the top 10 lessons the sea has given me…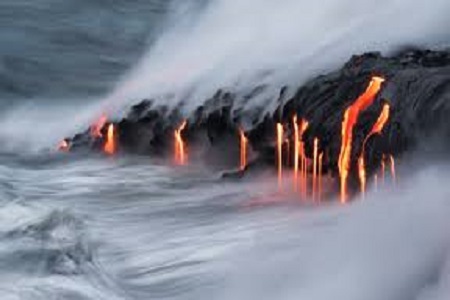 Crystals of Hawaii
The Hawaiian islands have a wealth of beautiful and well-versed stones and crystals that have been used for centuries as healing tools, money, ritual amulets and prayer beads. The islands rich volcanic terrain and tropical surroundings lend itself to a treasure trove of earth's most precious gifts.
Sacred Hawaiian Oils
The plants and flowers of Hawaii are a special breed that have been born of this land or migrated here through bird, winds, or man, himself imparting on these islands a sense of magic and wonder. Each oil that has become known as "Hawaiian" has been a gift we impart with when visiting these Sacred and beautiful islands.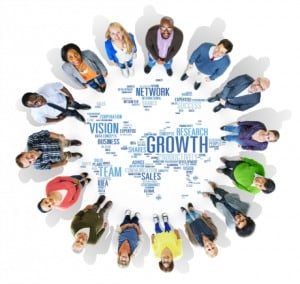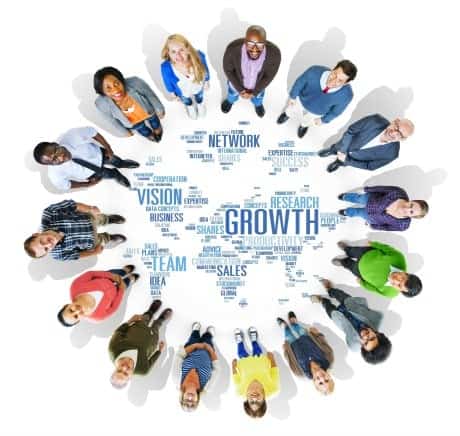 Study Energy Medicine at Home
The Peacefulmind.com Homestudy Courses make it possible for anyone to study energy medicine at home, on your time!  These certifications programs are offered by the National Association of Holistic Wellness
*Chakracology – A Workbook and Manual This workbook format allows you to look at the energy of the Chakra and how they affect us on a daily basis. The book allows you to work through each center on a mental, spiritual, as well as a physical level and then find ways to re-align, balance and manage your energy in a positive way! Want to know more?
*The Feng Shui Journal The Peacefulmind.com Feng Shui Journal makes it possible for you to improve relationships, maximize career potential and enhance your environment! * We are honored to offer the Feng Shui Journal for beginner to advanced Feng Shui practitioners. This journal covers an extensive background on Feng Shui techniques history, usage, clearing, cleansing, manifesting and helpful information in order to bring balance back into your life! Want to know more?
*The Crystal Astrologer Course – Sourcing Astrological Answers Through Crystals, is the culmination of years of research and clinical study that Andrew has done in his NYC practice with his own patients. In this study course we will use crystals for astrological exploration, divination, crystal remedies and many other uses. Crystals have been used for astrological divination throughout the centuries for their subtle vibrational nature, which is thought to be linked to the vibrational powers of the cosmos. Crystals open a path to self-discovery, wisdom and inner knowledge, as well as tuning us into our own intuition. Want to know more?
*The Crystal Divination Workbook: This is Andrew's NEW workbook, which utilizes the power of crystals for divination purposes! Andrew includes in this workbook: crystal grids, pendulum work and techniques, metaphysical properties of crystals, his Crystal Oracle Cards…and much more! Want to know more?
*Transitions: The Transformational Guide and Workbook for Creating Great Health This is the culmination of years of Andrew Pacholyk, MS, L.Ac. clinical work. This is a manual you can use, whether you are healthy or ill or somewhere in between and you want to re-balance your mind, body and spirit to become the whole person you can be! This workbook gives you a plan to take care of yourself. It can be used over and over to find balance and keep yourself as healthy as possible. It gives you "tools" to use when and where you need them. It helps to evaluate where you are in your journey and offers ways to get you exactly where you want to be! Want to know more?
*The "Color Elite" Color Therapy Certification Course Andrew Pacholyk, MS, L.Ac. has finally published his most complete healing course using the power of color and light therapy. This ultimate guide to chromotherapy teaches you about color and every aspect of it, how it is used in different therapeutic settings and how it has become such a great healing modality, no matter what profession you are in you will learn how to incorporate color into your daily life! Want to know more?
*The Crystal Light Crystal Therapy Course This incredible course is our biggest and most popular course on the internet! This is the study of crystals and how to heal with earth's precious gems! Want to know more?
*The Healing Art of Touch – Massage Therapy Homestudy Learn the art of touch and massage therapy through Andrew's very extensive course. Complete anatomy lessons, varied techniques and amazing information is offered in this course. Also learn the business aspects of massage, how to cope with clients that are difficult and energy transference are just a few of the many topics covered! Want to know more?
*What's Your Heart Telling You? Finding Love and Romance – The Workbook and Journal Andrew Pacholyk, MS, L.Ac. has now published his newest work based on years of personal intimacy, clinical experience, counseling and client research on the ways to navigate love, sex, romance and relationships in a modern day world. Andrew has devised this very thorough workbook and journal with questionnaires, exercises, quotes, tips, meditations, feng shui, aromatherapy, massage and herbal applications for creating the perfect scenario for finding, coping and keeping love in your life! Want to know more?
What are your experiences with energy medicine?
Sharing your own experiences often helps others. We'd love to know in the Peacefulmind Community.