An active guide to empower your life!
Take the first steps on a journey of transformation! This empowering, "take-charge-of-your-life" book is a working journal for the soul! We are all spiritual beings! Andrew shows us some incredible and unconventional ways of learning more about who we are and why we are here! Get to know yourself through a doorway of the seasons! Travel through the "seasons of your life" and better understand how we develop as light forces of energy and spread that joyful light to everyone we meet.
Live your dreams…on your terms!
Enjoy some of Andrew's most personal and life-changing experiences woven into a fast past, to-do list of mental check-ins, powerful affirmations and enlightening passages or "gemstones" he drops along the way. Get in touch with your "human side" by incorporating all your senses (even your 6th sense) with tools such as aromatherapy, crystals, meditations, music, seasonal foods and our Sacred connection to nature!
YOU WILL UNDERSTAND
Andrew taps into the beliefs, understanding and healing of all faiths, which lead us to one place…. our spirituality. Andrew has added tools for growth and self-awareness. He will attempt to stimulate all your senses and bring you closer to knowing yourself. Knowing more about "the self", is the key to gaining more spirituality, humanity and the conscious awareness of how "the little things in life, can create big changes." The divine "spark" is within us all. It is simply a matter of getting in touch with this "sense of divinity".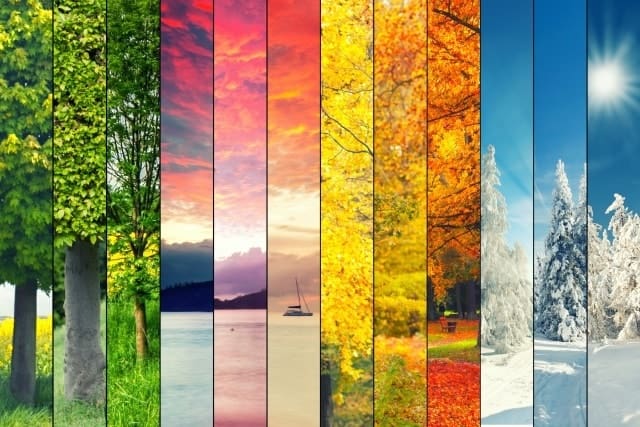 YOU WILL LEARN
We are controlled by the seasons and the rising and setting of the sun. This powerful energy source dictates all we do on earth! From seasonal allergies to "seasons of our lives" we follow the rhythm of nature and our own Circadian rhythm. Our hearts beat to the tempo of the seasons and follow the cycles of light and dark from how we work to how we harvest. How we sleep to how we rise. Throughout history, we have culturally examined these cycles and lived our lives by them.
YOU WILL EXPERIENCE
The seasons are also a mirror to our lives. These "seasons" come to pass in a cycle that is divided into 4 sections or life stages. Metaphysically, life is divided into windows or markers, such as the directions, times of day, and seasons in the year. These "cycles" will then repeat themselves in a never-ending circle of life! We celebrate life in these poetic cycles, as does almost every other culture in the world.
"This book is like the Farmer's Almanac, with empowering, life lessons thrown in.  Incredible insight to our seasons and our lives. The parallels are uncanny! Thank you for this life-affirming book." 
"When it came to the final chapter, I was completely moved.  I did not want it to end. But, like Andrew says, "life cycles on". I guess I'll restart it another day. Great spiritual guidance."
"A wonderful approach to looking at life and finding the beauty and Sacred spirit among the most essential tools we can learn from, including nature, our senses, and following our heart….what better lessons than these!"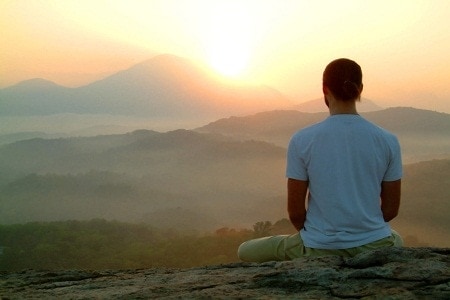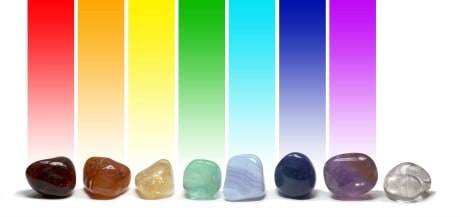 THE FOUNDATION OF HEALING
Throughout this book, you will find Andrew making references to the rhythms of time from different cultures.He often connect the passage or transitions through the seasons by relating them to music, color, stones, aroma and much more. He considers the references from other countries and their cultural, spiritual and historical traditions to be amazing teaching tools of self-discovery. Andrew has dropped some "gemstones" along the way for us to follow. These are little "pearls" he has created to help himself to understand a subject a little better.  Andrew hopes you find them useful. He relates life marker to our senses, as well as our physical and metaphysical processes for the purpose of looking a little deeper into "who WE are" and how we can access more of our own innate wisdom.
THE POWER OF MIND/BODY
In this book, Andrew makes many references to energy. The energy around us and the energy within us. He believes we are all vibrating, energetic beings that are constantly regulating – constantly fluctuating. This never stops, even after death. He also believes we still "resonate" energy after death, in the form of spirit.
THE MYSTERY OF SPIRIT
This book does not preach religious dogma nor a one-sided view of faith. Rather, this book is a "window" to all faiths, religions and ancient beliefs that lead us to the same place… spirituality. It is up to you to decide what you feel, speaks to you and gives you a chance to formulate your own belief system.
I liked "Lead Us to A Place: Your Spiritual Journey Through Life's Seasons" by Andrew Pacholyk. This is a brilliant book about finding peace in life and this highly intelligent author ingeniously shows you the similarities of our lives to Nature's Seasons. As I read this very interesting book, I could feel "Aha" moments which created changes in my thinking about life which made sense to me. It is a beautiful book and very well organized. ~ Team Golfwell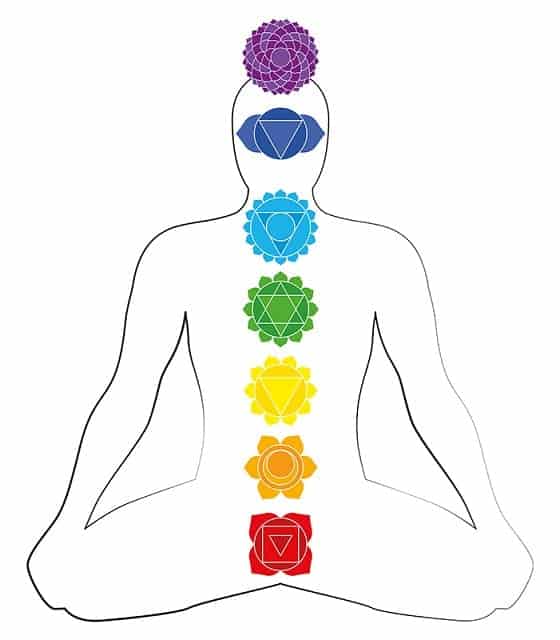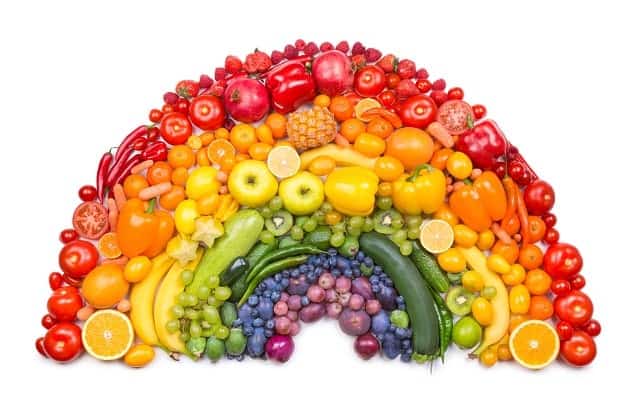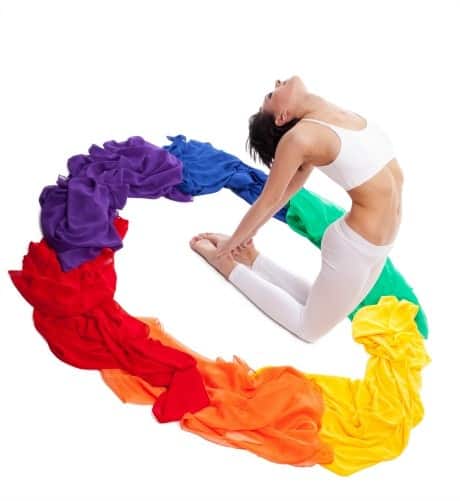 Table of Contents

Chapter 1. A Brief Introduction
Experience from my Mentors

Chapter 2. Tools in this Book
Positive Affirmations
Crystals
Essential Oils
Meditation
Movement/Dance/Yoga
Music
Poetry/Writing/Journaling
Visualization
Our Senses
Signs and Symbols
Vital Energies

Chapter 3. What is our Spiritual Quest?
The Golden Rule

Chapter 4. Seasons of Our Lives
The rhythm of time
The life markers
Using all your senses
Interconnectedness of all things
Energy Cycles

Chapter 5. Spring: Intuition
Priorities of life: Beauty, Cleansing, Creativity, Intuition, Sex
Personal Growth: Belief Systems, Creating Healthy Beliefs
Element: Air
Musical Landscape: Spring Songs, Songs of Air, Desert Melodies
Seasonal Landscape : Desert
Mineral Kingdom: Desert Stones, Top 10 Stones for Spring
Food for Thought: Spring food
Essential Oils: Top oils for Spring
Cycle Celebrations: Imbolc, Ostara
Seasons of the Sun: East, Sunrise, Sun Salutation, Solar Meditation
Chapter 6. Summer: Feeling
Priorities of life: Confidence, Luck, Happiness, Love, Money, Strength, Success
Personal Growth: Exercise, Yoga
Element: Fire
Musical Landscape: Love Songs, Songs of Luck, Fairytale Wedding, Summer Songs
Seasonal Landscape: Sea
Mineral Kingdom: Sea Stones, Top 10 Stones of Summer
Food for Thought: Summer foods
Essential Oils: Top oils for Summer
Cycle Celebrations; Beltane, Litha
Seasons of the Sun: South, Solstice Ritual, Sensational Sunsets
Chapter 7. Fall: Sensation
Priorities of life: Divination, Forgiveness, Intention, Journeys, Knowledge, Prosperity
Personal Growth: Gratitude Project, Spiritual Growth
Element: Earth
Musical Landscape: Fall Moods, Sacred Memorium
Seasonal Landscape: Mountain
Mineral Kingdom: Shaman Stones, Top 10 Stones of Fall
Food for Thought: Fall foods
Essential Oils: Top oils for Fall
Cycle Celebrations: Lammas, Mabon
Seasons of the Moon: West, Moonrise, Twilight, New Moon Meditation
Chapter 8: Winter: Thought
Priorities of life: Peace, Protection, Self-Balance, Self-Healing, Self-Power
Personal Growth: Understanding Death
Element: Water
Musical Landscape: Winter Songs, Angelic Songs, Hymns of the Spirit
Seasonal Landscape: Valley
Mineral Kingdom: Top 10 Stones of Winter, Moon Stones
Food for Thought: Winter foods
Essential Oils: Top oils for Winter
Cycle Celebrations: Samhain, Yule
Seasons of the Moon: North, Moonset, Total Eclipse, Full Moon Meditation. Detachment
Chapter 9: Making it Happen
"A beautiful, moving and instructive book… This is a delightful how-to book with centuries-old healing techniques for all
the senses and from many traditions – pilgrimages, prayer, dance, meditation, crystals, and daily exercises."
Dedication

 
We are all on a journey. From the minute we leave the womb to the moment we reach the tomb. Our journey is really our own personal experience. It is what we choose to do with the time that we are given that can make our journey as enriching as it can be. I would like to dedicate this book to all those who seek to look deeper in their travels. To those who dare to go beyond the comfort of their front door and make their dreams a reality. To those who are brave enough to step forward and find the passion inside their heart, I applaud your fortitude and raw guts that make you want to be who you really can be!
 Lead Us To A Place

"With gratitude and love I give each day and night for life I've lived.
I give thanks and special praise for good and precious memories saved.
And now it's time for me to move into the next adventure, soon.
Lead us to a place where we,
can gain a better sense and see,
more love, more truth more grace toward thee,
and grant us more humility.
So with your help, I ask of you to teach me, guide me bring me to…
the place where I'm supposed to be with unencumbered effort, please."
~ Andrew Pacholyk MS L.Ac
 Our Spiritual Path
Our life seasons have a beginning and end. We know them as life and death. Between these two absolutes are windows or markers, such as the directions, times of day, and seasons in the year. These "cycles" will then repeat themselves in a never-ending circle of life! The time of each season is cordoned off into seemingly unrelated relationships (with nature, with others, with ourselves), yet there is a connection or on-going cycle that appears as markers, again and again, offering a path to your spirituality.
Lead us to a place
by Andrew Pacholyk
4 out of 4 stars
Read official review by KristyKhem
 - Review posted Jul 22nd in Non-Fiction
 - 38 replies to review
Andrew Pacholyk takes readers on an interactive, spiritual adventure in his new book Lead Us to A Place. Firstly, he pays tribute to his mentors by highlighting their importance in his spiritual journey… I was immediately drawn to this particular book. Although this book is non-fiction, I was able to connect with the author as he generously shared several inspiring personal insights… One of the things I appreciated was that Pacholyk provided clear directions… Pacholyk also included several of his own poems in the book. Each of these was geared towards an important concept like sex, blessings, and death…. It was interesting to note that he advised his readers to use writing and poetry as tools for their own self-expression. His poems proved to be a good example of this. In my opinion, this was admirable because not many self-help authors include examples to show readers that they practice what they preach….. read more
4 out of 4 stars  ~ OnlineBookClub.org, Kristy Khem
Beautiful book! As a listed Psychotherapist in my state, I tend to embrace Spiritual Counseling. Andrew's book resonates with my understandings, beliefs and practices but puts them in a more organized and peaceful order. This book then takes you to the next level and can help one develop as a more balanced and centered person offering understanding of the what and whys of "me" and using simple items within our grasp to assist us while relating them to the seasons of our lives.
Definitely a book I can use to aid in furthering my own personal growth and reference this book to others. I am so excited to have found this beautifully written and all encompassing book! A must read and guide for everyone to help in your journey through the "seasons" of your life!  …
read more
Andrew:
Thank you for always lifting my spirits, enlightening me with your wisdom, and adding a spring to my step.
I walked in my office this morning feeling sluggish and, yes, blah. After doing one of your meditation, I felt absolutely revived! While I know your book gives me that extra "zing" physically, your effervescent, yet calm demeanor always sets me straight all around. It truly can be "palpated" through the words in this book and I feel like you wrote it just for me.
Hugs… LK
ORDER YOUR SIGNED COPY
You can purchase a signed copy of Andrew's book, here!  Just let us know to whom you would like the book made out to.
We can ship this exciting book, signed,  to you, a friend or family member!
As an added bonus…
we have created the "Lead Us To A Place" Meditation Kit and Journal, to accompany the book, for a real sensory experience! This kit can be used along with the book for meditation, a "scentful" experience, Chakra meditation and healing, writing or journaling your thoughts, processes and healing transformation, right in front of you!
This kit includes:
* 7 Healing gemstones
* 20 Sacred incense cones, burner
* 3 – 0.5 ounce Angel's Mist essential oils
* Meditation Journal booklet
* Organza storage bag
Business Opportunities for Retailers
Order wholesale with small minimums for your business, studio, gift shop or store!