Fall: The Breath of Autumn
 ~ O harvest mother, bring us near,
a place of love when Fall is here.
To bless and honor hearth and home,
when chill comes round and changes so…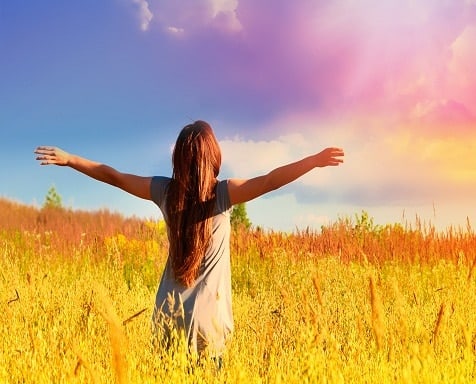 The Autumnal Equinox occurs in the Northern Hemisphere on September 23, 2023, when the sun appears to move across the equator.  As an expression in nature, this is the time when crops are harvested. Leaves are changing to brilliant colors and we feel a shift in our emotions. Gathering and elimination are the traits of this season and can be seen in nature as well as human health.
In Andrew's newest book, Lead Us To A Place ~ your spiritual journey through life's seasons, he likens the seasons to stages of our lives.  The Fall of our lives helps us to realize how forgiveness, knowledge, and prosperous journeys give us enriching experiences. Andrew shows us ways to acknowledge our gratitude, find a bit more humility and enjoy the prosperity we have created.
Fall is good time to take a good look at our health and our lifestyle. Start by looking at the life around you. Are you living in chaos? Is your home in a shambles? Is there clutter everywhere? You may want to consider starting with a good gathering and elimination session. Here are some wonderful suggestions for having a bountiful Fall:
Alternative Remedies for Fall
Asthma, allergies and skin disorders can affect almost any one susceptible to them, in Fall.
The lungs and large intestine are the internal organs related to Fall. These organs are associated with the emotion of taking in and letting go.
Taking in through the nose and mouth such as the breath of life is important as we transition from the hot summer to cool Fall.
The nose is the opening to the lungs, therefore, sore throat, colds and flu are easier to catch. The lungs and large intestine are the main organs for detoxing and cleansing the body during this season.
Constipation is often prevalent in the Fall as the process of "letting go" can be a difficult one.
Sleep difficulties are more prominent due to the changing balance of light and dark.
Dryness is a common problem in Autumn. Dryness can manifest as constipation, dry throat, dry skin, dry eyes, dry brittle hair, thirst, and lack of sweat. Most people do not drink enough fluids regularly, let alone in the Autumn. Spicy food can cause or worsen dryness.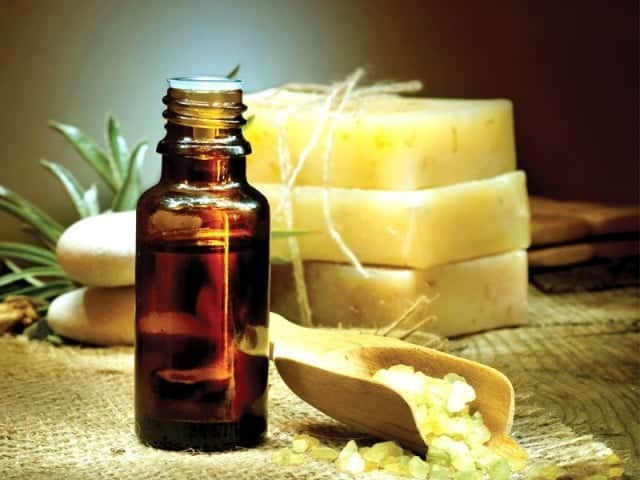 Fall Herbal Medicine Chest
With the change of seasons from Summer to Fall we need to change our supplies in our medicine cabinet.
Arnica (Arnica montana): This year round herb helps stop pain, reduces swelling, bruising and inflammation.
Astragalus (Astragalus membranaceous): Take this antiviral herb twice a day to prevent or treat colds and flu.
Calendula (calendula officinalis): Use calendula to soothe chapped skin and lips.
Echinacea (Echinacea purpurea): Treat colds, flu, sore throat, and other common infections.
Ginkgo (Ginkgo biloba): for blood flow, mental fuzziness, memory loss, or vertigo.
Siberian ginseng (Eleutheroccocus senticosus): This treatment for lethargy and fatigue.
Triphala: a remedy for constipation and poor bowel tone.
Valerian (Valeriana officinalis): Soothes anxiety, used for sound sleep and treatment for insomnia.
Fall: Food For Thought
It's a time of harvest when we gather the colorful fruits and vegetables for winter storage. The healing harvest of Fall is our symbols of bounty. To keep in harmony with nature, foods for Fall should promote a healthy detox and prepare our bodies for the damp and cold Fall season ahead.  Our food choices should be warmer and nourish your body. Reprogramming the way we eat can help us to maintain energy, balance blood sugar levels and keep our bodies running at optimum health.   Consider Fall's Foods for Thought…
Fall Emotions
Fall is the beginning of the yin cycle when the daylight lasts less than twelve hours. Fall is ruled by the Metal element and is expressed in nature, as well as in the body. Grief, sadness and depression are more prevalent during this season often due to the passing of summer, the change in light and the difficulty associated with letting go of the warm wonderful days. Find out how to balance your emotional life with Fall and Traditional Chinese Medicine.
Fall Detox
It is easy to do a detox in the Fall and therefore, the best way to keep the body at its most optimum, working level. By enjoying more nourishing, warm, healthy, Fall foods, getting good quality sleep and moderate exercise, this can keep our physical form at it's best. Learn ways to care for your skin, our greatest detoxing organ, find the best herbs for detoxing and clean up your diet to improve total body function!  Discover ways to detox for Fall…
Sounds of Fall
Music Therapy utilizes music and music related activities to modify ineffective learning patterns, help to promote emotional, mental, social and physical growth. Music is a magical medium and a very powerful tool. Music subtly bypasses the intellectual stimulus in the brain and moves directly to our subconscious. Find music, books and healing tools that are just right for your mood and don't forget to download fall MP3s from Andrew's Fall Mood Playlist.
Crystals for Fall
Fall is a time of transition. A change in the amount of light we get and changes in weather conditions can all have an affect on our mood and emotions. Crystals can play a part in making changes, improving transitions and helping us to move forward gracefully.  Crystals have the ability to help us as a meditation tool, as a soothing stress or worry stone or to simply decorate our home or sacred space. Here are Andrew's Top 10 Crystals for Fall.
Ayurveda
The principle medical system of India is known as Ayurveda and is over 5,000 years old. This "Science of Life" is considered the art of living in harmony. In Ayurvedic philosophy, people, their health, and the Universe are all thought to be related. Health problems can result when these relationships are out of balance. Discover how to determine your dosha, learn about your constitution and the best Ayurvedic remedies. 
September Serenity
A change is in the air, when September comes around. With an explosion of new colors, senses, awareness and activity, September brings us the crispness of Fall and a season rich with new abundance. Born in September? Those born in September are both suave and compromising. They tread carefully in most decision, are cautious and very well organized.
October Magic
 October is the season of All Hallow's eve. The leaves have changed, a chill is in the air and Fall is in full swing. Born in October?  People born in October crave balance and stability in everything they do, and have a positive outlook on life. You don't like confrontation, and avoid it whenever possible. You also have an active social life, and love your friends very much.
November Gratitude
November is the season of giving thanks, a time for being grateful and peak harvest time. Born in November? These personalities tend to think differently from others. With their sharp-minded, motivated personalities, they listen but usually do not appreciates praises. November personalities are Well-built and tough. They are often high-spirited individuals who love deeply and are emotionally connected.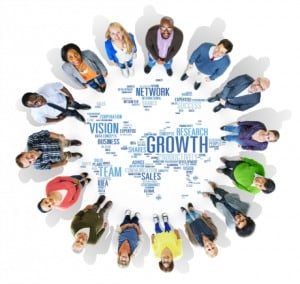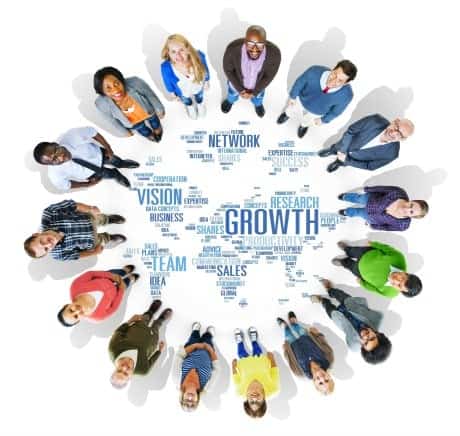 Study Energy Medicine at Home
The Peacefulmind.com Homestudy Courses make it possible for anyone to study energy medicine at home, on your time!  These certifications programs are offered by the National Association of Holistic Wellness
*The "Color Elite" Color Therapy Certification Course Andrew Pacholyk, MS, L.Ac. has finally published his most complete healing course using the power of color and light therapy. This ultimate guide to chromotherapy teaches you about color and every aspect of it, how it is used in different therapeutic settings and how it has become such a great healing modality, no matter what profession you are in you will learn how to incorporate color into your daily life! Want to know more?
*Chakracology – A Workbook and Manual This workbook format allows you to look at the energy of the Chakra and how they affect us on a daily basis. The book allows you to work through each center on a mental, spiritual, as well as a physical level and then find ways to re-align, balance and manage your energy in a positive way! Want to know more?
*The Feng Shui Journal The Peacefulmind.com Feng Shui Journal makes it possible for you to improve relationships, maximize career potential and enhance your environment! * We are honored to offer the Feng Shui Journal for beginner to advanced Feng Shui practitioners. This journal covers an extensive background on Feng Shui techniques history, usage, clearing, cleansing, manifesting and helpful information in order to bring balance back into your life! Want to know more?
*The Crystal Astrologer Course – Sourcing Astrological Answers Through Crystals, is the culmination of years of research and clinical study that Andrew has done in his NYC practice with his own patients. In this study course we will use crystals for astrological exploration, divination, crystal remedies and many other uses. Crystals have been used for astrological divination throughout the centuries for their subtle vibrational nature, which is thought to be linked to the vibrational powers of the cosmos. Crystals open a path to self-discovery, wisdom and inner knowledge, as well as tuning us into our own intuition. Want to know more?
*The Crystal Divination Workbook: This is Andrew's NEW workbook, which utilizes the power of crystals for divination purposes! Andrew includes in this workbook: crystal grids, pendulum work and techniques, metaphysical properties of crystals, his Crystal Oracle Cards…and much more! Want to know more?
*Transitions: The Transformational Guide and Workbook for Creating Great Health This is the culmination of years of Andrew Pacholyk, MS, L.Ac. clinical work. This is a manual you can use, whether you are healthy or ill or somewhere in between and you want to re-balance your mind, body and spirit to become the whole person you can be! This workbook gives you a plan to take care of yourself. It can be used over and over to find balance and keep yourself as healthy as possible. It gives you "tools" to use when and where you need them. It helps to evaluate where you are in your journey and offers ways to get you exactly where you want to be! Want to know more?
*The Crystal Light Crystal Therapy Course This incredible course is our biggest and most popular course on the internet! This is the study of crystals and how to heal with earth's precious gems! Want to know more?
*The Healing Art of Touch – Massage Therapy Homestudy Learn the art of touch and massage therapy through Andrew's very extensive course. Complete anatomy lessons, varied techniques and amazing information is offered in this course. Also learn the business aspects of massage, how to cope with clients that are difficult and energy transference are just a few of the many topics covered! Want to know more?
*What's Your Heart Telling You? Finding Love and Romance – The Workbook and Journal Andrew Pacholyk, MS, L.Ac. has now published his newest work based on years of personal intimacy, clinical experience, counseling and client research on the ways to navigate love, sex, romance and relationships in a modern day world. Andrew has devised this very thorough workbook and journal with questionnaires, exercises, quotes, tips, meditations, feng shui, aromatherapy, massage and herbal applications for creating the perfect scenario for finding, coping and keeping love in your life! Want to know more?
What are your experiences with seasonal healing?
Sharing your own experiences often helps others. We'd love to know in the Peacefulmind Community.