What's New - A "Divine" Season
October stirs up a cauldron of questions and curiosities of the supernatural and unexplained. Find fun divination games and divining tools such as incense, candles, crystals, spell kits & a host of goodies! Discover all our Halloween favorites!
Honoring All Hallow's Eve
Halloween originated from the Celtic/Pagan festival of Samhain, celebrated among the Celts of Ireland and Great Britain. Irish and Scottish immigrants carried their versions of the traditions to North America in the nineteenth century. The term Halloween (and its alternative rendering Hallowe'en) is shortened from All-hallow-even, as it is the eve of "All Hallows' Day. Learn more about the Story of Halloween. 
Halloween Headquarters
Welcome to Halloween Headquarters!  Below you will find spooky gift sets, haunting candles, ghoulish crystal kits are just a few of our wonderful and top selling Halloween Must-Haves!
Just in time for Halloween, we have created some fun and interesting tools for using your subconscious mind to solve unanswered questions and perhaps a glimpse into the future!  Visions, symbols, words and objects have all been used for divining.  From dream icons and color divination to crystals, runes and The I Ching, these methods can give us many messages.
Discover all that Fall offers! Find the best Fall essential oils and the best herbs for your medicine chest! Learn how to do a safe and effective detox. We have tips on learning and going back to school.  Leaves are changing to brilliant colors as they float gently to the ground. Gathering and elimination are the traits of this season and can be seen in nature as well as human health. Bring the best of the season into your life…
Creating positive energy in your life is as easy as stating your intentions. A spell or positive affirmation is a simple ritual created to bring good energy around you. Incorporate the power of protection, encourage confidence or bring love into your life in order to create a better way of living! Consider all 23 of our positive energy spells.
Samhain
This Celtic holiday is celebrated all over the world and in different cultures including the festival of All Hallow's Eve (Ireland, Galic, Britian) Halloween (US) All Saint's Day (Christian) Day of the Dead (Mexico). October 31 – November 2 is considered the Triduum of All Hallows. This holiday is a magical representation of the suspension of time when the thin wall between earth and the Otherworld is lifted.  Want to know more?
Moon Power
The sign occupied by the Moon at your time of birth is an indicator of your emotional and physical nature. Manifesting with the moon is a tool used to bring about positive change in your life. Are you ready to bring about more love in your life? Do you need a new job or better yet, career? Do you know what makes you prosperous in your life? Discover the process of achieving just what you want by manifesting it!  Follow your moon path!
Energy Medicine
All healing involves energy or the exchange of energy. Search through our energy medicine to find Chakra products, Aura cleansing, Reiki products and home study courses. Energy medicine is based on the belief that the human body is composed of energy fields. When the energy is properly distributed and circulating freely, the body is healthy. Imbalances or abnormal amounts of energy are believed to indicate an excess or deficiency. Want to know more?
Essential Oils for Halloween
"Cinnamon and Pumpkin and Nutmeg, O' my…
rich are the scents when the season is nigh!
Simmers of apple and cardamom boil,
while candy and chocolate are here to embroil,
our senses, while sweet natural oils, abound,
experience and sprinkle these pure scents-around!
These are our top picks for Halloween essential oils…
Tips & Treats for a Healthy Halloween
We have safety tips for your Halloween eve!  Learn what's essential to take with you when trick or treating. Discover how to get to your holiday party safely.  Remember these simple rules for good etiquette.  Want to make "bat droppings" or "monster brains"?  Do-it-yourselfers…try creating 5 of our most beloved Halloween recipes for parties or just a fun night in!
These are our top picks for a safe and healthy Halloween…
 Music has always made a lasting impression in my life. I remember as a kid, in my pre-teen years, sitting in front of the television every Saturday afternoon to watch Monster Matinee or "mwanny muny" as I lovingly referred to it as. It was my weekly dose of fright! I grew up on the classics such as Dracula, Wolfman, Frankenstein, The Creature from the Black Lagoon and the Mummy! The original Universal Studio films made a lasting impression on my very impressionable mind. The Vincent Price "era" of The House of Wax, The Pit and the Pendulum and The Fall of the House of Usher are my go to classics every Halloween!
Probably the best music soundtrack which captures those amazing classics has been compiled on Themes From Horror Movies (1959 Edition)
artfully performed by Dick Jacobs and His Orchestra. There are hundreds of amazing, mood-setting themes and scary scores to enhance your Halloween haunting, Here is a list of some of my favorites for spooking up great memories!
Top 12 Scary Songs to Download
1. Fortuna Imperatrix Mundi: – Fortune Plango Vulnera
, Carl Orff
2. A Night On Bald Mountain (Featured in "Fantasia")
, Mussorgsky
3. Symphonie Fantastique, Op. 14 (Witches' Sabbath)
, Hector Berlioz
4. Dance Of The Witches (The Witches Of Eastwick)
, John Williams
5. Danse macabre, Op.40
, Camille Saint-Saens
6. Graceful Ghost
, William Bolcom
7. Harry's Wondrous World (Philosopher's Stone)
, John Williams
8. Exorcist Theme Song
, Tubular Bells
9. Main Theme (From "Ghostbusters")
, Ray Parker, Jr.
10. Ave Satani (Theme for The Omen)
, Jerry Goldsmith
11. Theme From Dracula
, John Williams
12. The Bride Of Frankenstein
, Westminster Philharmonic
13. My Favorite Compilations
Halloween Horror Movie Themes
, Horror Movie Theme Orchestra
The 99 Darkest Pieces Of Classical Music
, Various
Very Scary Music (for Halloween)
, Halloween All Stars
Essential Halloween – 50 Scary Songs
, Hairy & Scary Creatures
Classical Halloween – Doom, Dread all things Wicked!
, Various
50 Haunting Classics For A Creepy Night
, Various
Vol. 3 : Horror Movies
, Movie Soundtrack Collection
99 Must-Have Halloween Classics
, Halloween All Stars
Scariest Halloween Horror Movie Songs
, The Ghost Doctors
Sinister Halloween Night Background Sounds
, DJ Scary
One for All Saint's Day
Requiem, KV.626: Lacrimosa Ies Illa
, Mozart Festival Orchestra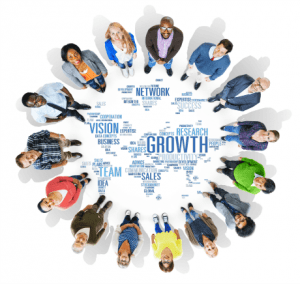 Study Energy Medicine at Home
The Peacefulmind.com Homestudy Courses make it possible for anyone to study energy medicine at home, on your time!  These certifications programs are offered by the National Association of Holistic Wellness
*The Crystal Astrologer Course – Sourcing Astrological Answers Through Crystals, is the culmination of years of research and clinical study that Andrew has done in his NYC practice with his own patients. In this study course we will use crystals for astrological exploration, divination, crystal remedies and many other uses. Crystals have been used for astrological divination throughout the centuries for their subtle vibrational nature, which is thought to be linked to the vibrational powers of the cosmos. Crystals open a path to self-discovery, wisdom and inner knowledge, as well as tuning us into our own intuition. Want to know more?
*The Crystal Divination Workbook: This is Andrew's NEW workbook, which utilizes the power of crystals for divination purposes! Andrew includes in this workbook: crystal grids, pendulum work and techniques, metaphysical properties of crystals, his Crystal Oracle Cards…and much more! Want to know more?
*Chakracology – A Workbook and Manual This workbook format allows you to look at the energy of the Chakra and how they affect us on a daily basis. The book allows you to work through each center on a mental, spiritual, as well as a physical level and then find ways to re-align, balance and manage your energy in a positive way! Want to know more?
*The Feng Shui Journal The Peacefulmind.com Feng Shui Journal makes it possible for you to improve relationships, maximize career potential and enhance your environment! * We are honored to offer the Feng Shui Journal for beginner to advanced Feng Shui practitioners. This journal covers an extensive background on Feng Shui techniques history, usage, clearing, cleansing, manifesting and helpful information in order to bring balance back into your life! Want to know more?
*Transitions: The Transformational Guide and Workbook for Creating Great Health This is the culmination of years of Andrew Pacholyk, MS, L.Ac. clinical work. This is a manual you can use, whether you are healthy or ill or somewhere in between and you want to re-balance your mind, body and spirit to become the whole person you can be! This workbook gives you a plan to take care of yourself. It can be used over and over to find balance and keep yourself as healthy as possible. It gives you "tools" to use when and where you need them. It helps to evaluate where you are in your journey and offers ways to get you exactly where you want to be! Want to know more?
*The "Color Elite" Color Therapy Certification Course Andrew Pacholyk, MS, L.Ac. has finally published his most complete healing course using the power of color and light therapy. This ultimate guide to chromotherapy teaches you about color and every aspect of it, how it is used in different therapeutic settings and how it has become such a great healing modality, no matter what profession you are in you will learn how to incorporate color into your daily life! Want to know more?
*The Crystal Light Crystal Therapy Course This incredible course is our biggest and most popular course on the internet! This is the study of crystals and how to heal with earth's precious gems! Want to know more?
*The Healing Art of Touch – Massage Therapy Homestudy Learn the art of touch and massage therapy through Andrew's very extensive course. Complete anatomy lessons, varied techniques and amazing information is offered in this course. Also learn the business aspects of massage, how to cope with clients that are difficult and energy transference are just a few of the many topics covered! Want to know more?
*What's Your Heart Telling You? Finding Love and Romance – The Workbook and Journal Andrew Pacholyk, MS, L.Ac. has now published his newest work based on years of personal intimacy, clinical experience, counseling and client research on the ways to navigate love, sex, romance and relationships in a modern day world. Andrew has devised this very thorough workbook and journal with questionnaires, exercises, quotes, tips, meditations, feng shui, aromatherapy, massage and herbal applications for creating the perfect scenario for finding, coping and keeping love in your life! Want to know more?
What are your experiences with seasonal healing?
Sharing your own experiences often helps others. We'd love to know in the Peacefulmind Community.