Halloween Headquarters
~ Spooky tricks and treats for all your Halloween celebrations!
~The Triduum of All Hallows
Hallowtide, also known as the Triduum of All Hallows are the three celebrations encompassing the observances of All Hallows' Eve (Hallowe'en), All Saints' Day (All Hallows') and All Souls' Day, which last from October 31 to November 2, annually. Hallowtide is a time to remember the dead, including martyrs, saints, and all faithful departed. The present date of Hallowmas (All Saints' Day) and of its vigil (Hallowe'en) was established for Rome perhaps by Pope Gregory III (731-741) and was made of obligation throughout the Frankish Empire by Louis the Pious in 835. In the early 11th century, All Souls' Day was popularized, after Abbot Odilo established it as a day for the monks of Cluny and associated monasteries to pray for the dead.
Tips and Treats for a Healthy Halloween
It is that time again. The time for all your ghosts, goblins and neighborhood witches to come a knockin'.Safety Comes First. Be sure your kid's costumes are flame-resistant. Be sure kids have plenty of breathing room and make sure the mask does not obstruct their view. Comfortable shoes are important to avoid blisters and accessories should be kept to a minimum, the younger the child is.
Best Crystals for Halloween
Crystals and gemstones conjure up wonderful images of crystal balls, swinging pendulums and shimmering stones. Find Andrew's greatest collection of crystals for All Hallow's including moonstone, witch stone, dragon's blood jasper, phantom quartz and many more! Find these stones and their properties, crystal pouches, gem kits, ritual sets, altar stones and more!
Essential Scents for Halloween
This dark period of the year will eventually give birth to a new sun and new life. It is the beginning of the gestation period for the coming year and of the future. Traditions from this season include working with tools of transformation and light, including scented candles, herbs, spices and oils! Here are some of my favorite "Halloween oils", simmer recipes, blends and how to use them!
Music for Halloween
I remember as a kid, in my pre-teen years, sitting in front of the television every Saturday afternoon to watch Monster Matinee or "mwanny muny" as I lovingly referred to it as. It was my weekly dose of fright! I grew up on the classics such as Dracula, Wolfman, Frankenstein, The Creature from the Black Lagoon and the Mummy! The original Universal Studio films made a lasting impression on my very impressionable mind. Here are many of the best and most popular musical landscape with a horror theme:
Creating positive energy in your life is as easy as stating your intentions. A spell or positive affirmation is a simple ritual created to bring good energy around you. Incorporate the power of protection, encourage confidence or bring love into your life in order to create a better way of living! Consider all 23 of our positive energy spells.
Moon Magic
Halloween and the moon have a long history and relationship together! Here you will find the meaning of the moon for each moon, a new and full moon scheduled calendar, how to write a moon journal, how to manifest and work with the power of the moon, along with a real time graph of the phases of the moon right now!
The Kitchen Witch
~"A Large Portion of Eatable Spells Direct from the Hearth!"
This amazing 49 page e-book has 100 recipes that have been created from the culmination of knowledge and historic wisdom gathered throughout time for the purpose of spell working. It is from the perspective of the kitchen.
This e-book is designed around the hearth and home of 3 kitchen witches, most personal to me. It covers the magic and spells that originated in the home and a little about the history of how spells made it out of the kitchen and into the workings of witches everywhere.
Try a slice of this ingenious e-book!  It is a reference you can come back to all year round!
This ebook includes:
~ The Introduction, ~ Power of the Circle, ~ Calling the 4 Quarters (Kitchen Corners)
~ Recipes for Honey Jars (love, money, success)
~ Angel Foods
~ Moon Foods and Rituals
~ Supernatural Stew
~ Apple Honey Sugar Pie
~ Wheel of the Year Holidays: ~ Samhain, ~ Yule, ~ Imbolc, ~ Beltane, ~ Ostara, ~ Litha, ~ Lammas, ~ Mabon
~ Braided Breads, ~ Easter Eggs, ~ Halloween Treats
~ Slithering Soups
~ Cauldron Favorites
~ Lembas Bread, ~ Hot Cross Buns, ~ Farls and Fairy Cakes, ~ Coven-sted Bread
~ Sabbat Favorites, ~ Celtic Secrets, ~ Culinary Herbs, ~ Bewitching Teas, ~ Witches Brews and Beverages
~ Magic Happens
Buy and download this fascinating 49 page ebook NOW!
Divination Games
Just in time for Halloween, we have created some fun and interesting tools for using your subconscious mind to solve unanswered questions and perhaps a glimpse into the future!  Visions, symbols, words and objects have all been used for divining.  From dream icons and color divination to crystals, runes and The I Ching, these methods can give us many messages.
Samhain
This Celtic holiday is celebrated all over the world and in different cultures including the festival of All Hallow's Eve (Ireland, Galic, Britian) Halloween (US) All Saint's Day (Christian) Day of the Dead (Mexico). October 31 – November 2 is considered the Triduum of All Hallows. This holiday is a magical representation of the suspension of time when the thin wall between earth and the Otherworld is lifted.  Want to know more?
Ether
Ether or luminiferous ether, in the Ayurvedic principle of healing, is considered a fifth element, known as the lightest of the five elements (along with air, fire, water, earth). Ether is also referred to as Space. It is has been called Quintessence, the material that fills the region of the Universe above the terrestrial sphere.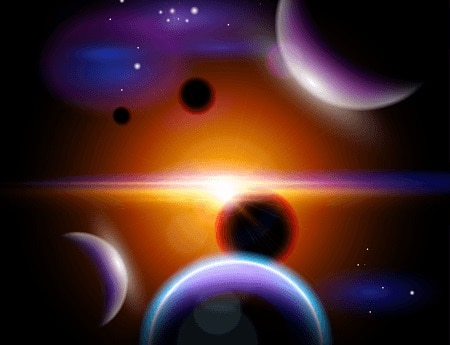 Dark Matter
Astronomers have mapped dark matter for the first time on the largest scale ever observed. Edinburgh astronomers studied the way light emitted from 10 million galaxies and how the light bent as it passed massive clumps of dark matter on its journey to Earth.
They found web-like strands of dark matter stretching in all directions. Dark matter is believed to make up 90% of the physical universe but cannot be detected directly. Scientists have no idea what it is made of, but know it exists because of its gravitational effect on galaxies. Dark matter is believed to act as a "glue" that binds galaxies together.   Want to know more?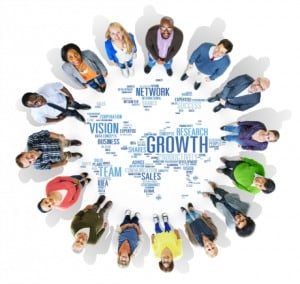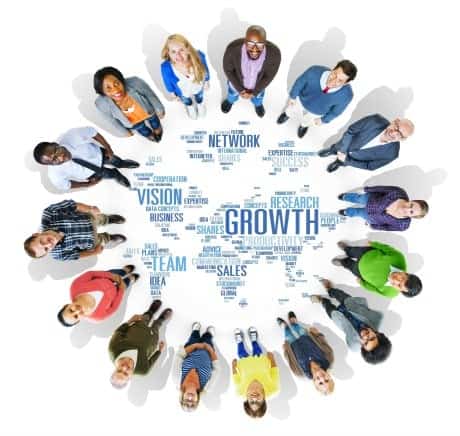 Study Energy Medicine at Home
The Peacefulmind.com Homestudy Courses make it possible for anyone to study energy medicine at home, on your time!  These certifications programs are offered by the National Association of Holistic Wellness
*Chakracology – A Workbook and Manual This workbook format allows you to look at the energy of the Chakra and how they affect us on a daily basis. The book allows you to work through each center on a mental, spiritual, as well as a physical level and then find ways to re-align, balance and manage your energy in a positive way! Want to know more?
*The Feng Shui Journal The Peacefulmind.com Feng Shui Journal makes it possible for you to improve relationships, maximize career potential and enhance your environment! * We are honored to offer the Feng Shui Journal for beginner to advanced Feng Shui practitioners. This journal covers an extensive background on Feng Shui techniques history, usage, clearing, cleansing, manifesting and helpful information in order to bring balance back into your life! Want to know more?
*The Crystal Astrologer Course – Sourcing Astrological Answers Through Crystals, is the culmination of years of research and clinical study that Andrew has done in his NYC practice with his own patients. In this study course we will use crystals for astrological exploration, divination, crystal remedies and many other uses. Crystals have been used for astrological divination throughout the centuries for their subtle vibrational nature, which is thought to be linked to the vibrational powers of the cosmos. Crystals open a path to self-discovery, wisdom and inner knowledge, as well as tuning us into our own intuition. Want to know more?
*The Crystal Divination Workbook: This is Andrew's NEW workbook, which utilizes the power of crystals for divination purposes! Andrew includes in this workbook: crystal grids, pendulum work and techniques, metaphysical properties of crystals, his Crystal Oracle Cards…and much more! Want to know more?
*Transitions: The Transformational Guide and Workbook for Creating Great Health This is the culmination of years of Andrew Pacholyk, MS, L.Ac. clinical work. This is a manual you can use, whether you are healthy or ill or somewhere in between and you want to re-balance your mind, body and spirit to become the whole person you can be! This workbook gives you a plan to take care of yourself. It can be used over and over to find balance and keep yourself as healthy as possible. It gives you "tools" to use when and where you need them. It helps to evaluate where you are in your journey and offers ways to get you exactly where you want to be! Want to know more?
*The "Color Elite" Color Therapy Certification Course Andrew Pacholyk, MS, L.Ac. has finally published his most complete healing course using the power of color and light therapy. This ultimate guide to chromotherapy teaches you about color and every aspect of it, how it is used in different therapeutic settings and how it has become such a great healing modality, no matter what profession you are in you will learn how to incorporate color into your daily life! Want to know more?
*The Crystal Light Crystal Therapy Course This incredible course is our biggest and most popular course on the internet! This is the study of crystals and how to heal with earth's precious gems! Want to know more?
*The Healing Art of Touch – Massage Therapy Homestudy Learn the art of touch and massage therapy through Andrew's very extensive course. Complete anatomy lessons, varied techniques and amazing information is offered in this course. Also learn the business aspects of massage, how to cope with clients that are difficult and energy transference are just a few of the many topics covered! Want to know more?
*What's Your Heart Telling You? Finding Love and Romance – The Workbook and Journal Andrew Pacholyk, MS, L.Ac. has now published his newest work based on years of personal intimacy, clinical experience, counseling and client research on the ways to navigate love, sex, romance and relationships in a modern day world. Andrew has devised this very thorough workbook and journal with questionnaires, exercises, quotes, tips, meditations, feng shui, aromatherapy, massage and herbal applications for creating the perfect scenario for finding, coping and keeping love in your life! Want to know more?
What are your experiences with Halloween?
Sharing your own experiences often helps others. We'd love to know in the Peacefulmind Community.