Protection
"Insight into my familiar,
enfolds me in my fearless nature.
Faith, security, protection,
fill my heart with trust, reflected.
That I'm deeply sound, connected,
guided safely and protected."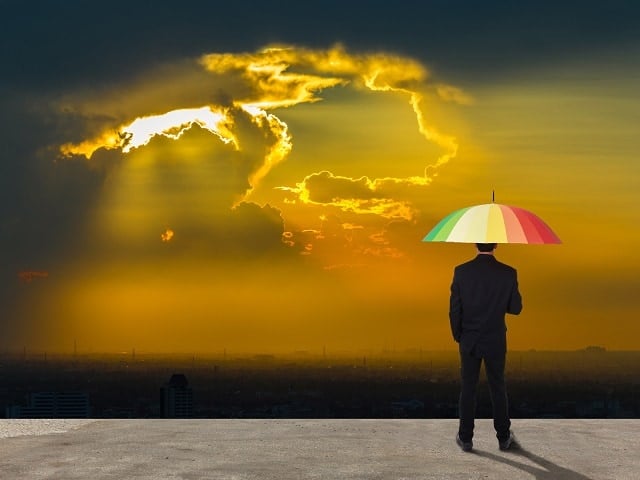 Protection
Grounding, Assistance from ancestors, Divine protection
Color: Red, Black
Stone: Ruby, Lepidolite, Garnet, Obsidian, Onyx, Tiger's Eye
Essential Oil: Basil, Rosemary, Black Pepper, Juniper, Frankincense, Myrrh
Incense: Cleanse, The Conqueror, Home Blessing
Tea: Balance, Digestion, Detox
Herb: Garlic, Fenugreek, Rosemary, Sage, Salt
Guiding Principle: "Divine Will and Protection"
The Metaphysics of Protection
Traditionally, metaphysics refers to the branch of philosophy that attempts to understand the fundamental nature of all reality, whether visible or invisible. It seeks a description so basic, so essentially simple, so all-inclusive that it applies to everything, whether divine or human or anything else. It attempts to tell what anything must be like in order to be at all.
Protection looks at our core feeling of fear, anxiety and lack of security. Letting go. By giving this fear up to the Universe to handle, you are allowing yourself to release this fear, and strip away any kind of meaning or significance it may have upon you. By letting go, this allows us to move to the next level in our lives. Protection always comes by letting go of the fear.
"A man with convictions finds an answer for everything. Convictions are the best form of protection against the living truth."~ Max Frisch
On this page, discover how to create protection and end fear! Learn more about the metaphysics of protection and how to keep a "worry free" journal. Find tips on protection. To recognize your protection, consider such tools as the white light exercise, which give us peace of mind, visualization, which "envisions" our protective state, Chakra tuning, which work on both our emotional and physical levels, as well as, crystals, which make us more aware of our protection. Consider Andrew's featured products.
Tips on Protection
1. Be Grounded: Physical identity, oriented to self-preservation, being grounded represents the element of earth, and is therefore related to our survival instincts, and to our sense of grounding, connection to our bodies and the physical plane.
2. Be Aware: Ideally, being aware, allows us the understanding of fear, which allows us the comfort to feel protected. Being aware can keep us healthy, secure, and allow us dynamic presence.
3. Be Familiar: When we are familiar, we are comfortable and we feel connected with our physical body and the space around us.
4. Be Open: Being open, gives us the ability to be conscious and secure in ourselves and determines how we look at life around us. This roots us in survival of both the physical realm and spiritual body.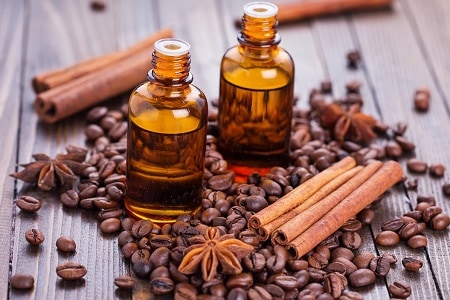 Essential Oils for Protection
Oils have been used for centuries to keep away intruders, ward of evil spirits and keep the unwanted out of sight!  The most incredible tips for these oils include blessing and anointing with them. Oils are used to consecrate entrance ways, ordain hallowed ground and wash yourself in them. They can be used in pure oil form, as a spray or elixir, in combination with other oils and as a compress, wash or bath!
Crystals for Protection
Stones and crystals have held a historical reference for being used for protection for centuries. They have been place in doorways, around homes and on farmland. Their significance is based on their long standing history and use from keeping away evil to thwarting enemies.  Some of the best crystals for protection include Bloodstone, Carnelian, Hematite, Obsidian and Hag Stone.
Create A Worry Free Journal
The Worry Free Journal is a book or record you create to chart progress, make steps to follow and create a journey to building security. It can be used for writing down experiences you have, words that give you power and help you to work toward your protection! This journal is a good place to record your information so that you can go back and look at later.
Visualization and Guided Imagery
The power of visualization and guided imagery is one of our most powerful gifts we can use! A healing tool we all have with in us – which is the "power of the mind!" Visualization can help you to deepen your ability to fully relax and quiet the mental chatter. This allows you to be more focused on goals and your determination. Picturing yourself as the person who is secure, safe and protected.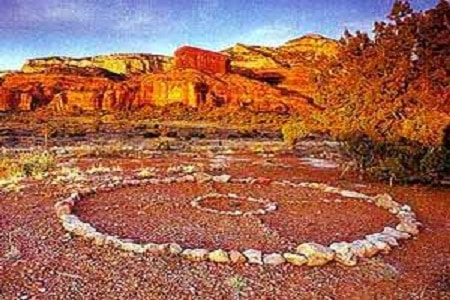 The Ancient Medicine Wheel
The Medicine Wheel is an ancient, daily practice of reconnecting and bonding with the Earth and stars. It is highly effective at guiding and creating a sphere or circle of protection around us. The Wheel is best practiced as a morning ritual before the beginning of the day. The Medicine Wheel can be many things to many people. It allows you the opportunity to make this meditation and process, your own.
White Light Protector Exercise
White color or white light is protective. Objects that REFLECT all wavelengths and DOES reflect everything, is white. As reflective as the snow in winter or the starkness of a white room, white energy offers us a canvas to paint on or a light energy to bathe in.
Attracting and retaining people's energies is a very common occurrence. The best way to protect yourself from negative energy is with White Light. Sit, or lay on the floor and close your eyes.
Imagine White Light warming and engulfing first, your Crown Chakra and bathing your eyes in light.
Let the White Light warm your mind and relax and release all thoughts…
Move the White Light down the Chakra and let it bath each one and allow the White Light to massage each Chakra Point. Finish at the Root Chakra.
Then allow the White Light to engulf your entire being. This protects your aura from negative energies and allows your "psychic defense" to come into play.
This can be done at any time, in any place. Just close your eyes and visualize this White Light Protector.
"Protection comes from conquering your fears."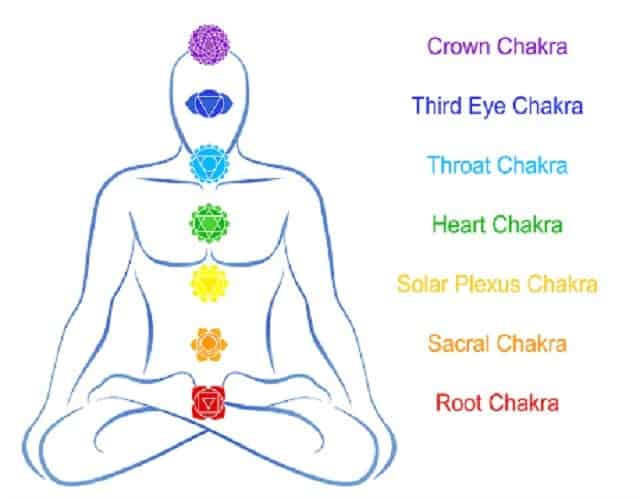 Chakra Energies and Protection
A holistic point of view shows us that nothing works independently of one another, but in a collective manner that makes everything relative to each other.
The Root Chakra, located at the base of the spine, is the energy center that gives us the motivation and action needed to make real our empowerment. Without this region being balanced and stable energies of self empowerment can not be made to manifest without root. This region of energy maintains our physical identity, oriented to self-preservation. Ideally this chakra brings us protections, safety, health, prosperity, security, and dynamic presence. When this center is not balanced, we become scared, fearful, insecure, overbearing and have difficulty with the ego. When this center is balanced, it grounds our ego into reality keeping us focused on the task and allowing the bodies' energy to rise up through the other centers in order to become an innovative power source.
The Sacral Spleen Chakra, located in the abdomen, lower back, and sexual organs, is related to the element water, and to emotions and sexuality. It connects us to others through feeling, desire, sensation, and movement. Ideally this chakra brings us fluidity and grace, depth of feeling, sexual fulfillment, and the ability to accept change. When this center is balanced, it brings about adaptability and flexibility, which comes easily. When it is out of balance, it causes one to fear situations around us, including death.
Learn more about your Chakra centers and how to keep them balanced.
"Discipline means protection from one's own wanton interest." – Tenzin Gyatso The 14th Dalai Lama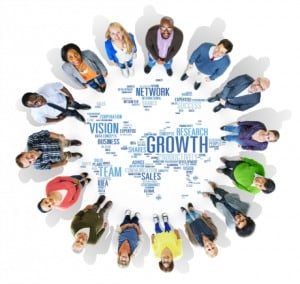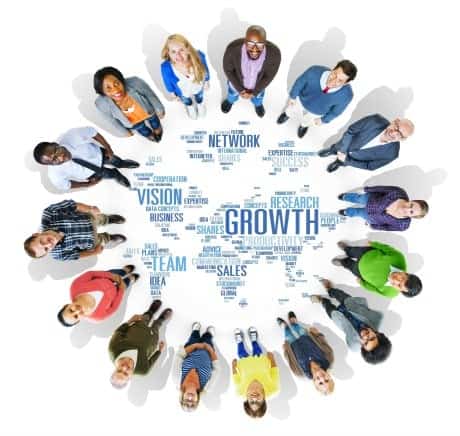 Study Energy Medicine at Home
The Peacefulmind.com Homestudy Courses make it possible for anyone to study energy medicine at home, on your time!  These certifications programs are offered by the National Association of Holistic Wellness
*Transitions: The Transformational Guide and Workbook for Creating Great Health This is the culmination of years of Andrew Pacholyk, MS, L.Ac. clinical work. This is a manual you can use, whether you are healthy or ill or somewhere in between and you want to re-balance your mind, body and spirit to become the whole person you can be! This workbook gives you a plan to take care of yourself. It can be used over and over to find balance and keep yourself as healthy as possible. It gives you "tools" to use when and where you need them. It helps to evaluate where you are in your journey and offers ways to get you exactly where you want to be! Want to know more?
*The "Color Elite" Color Therapy Certification Course Andrew Pacholyk, MS, L.Ac. has finally published his most complete healing course using the power of color and light therapy. This ultimate guide to chromotherapy teaches you about color and every aspect of it, how it is used in different therapeutic settings and how it has become such a great healing modality, no matter what profession you are in you will learn how to incorporate color into your daily life! Want to know more?
*The Crystal Light Crystal Therapy Course This incredible course is our biggest and most popular course on the internet! This is the study of crystals and how to heal with earth's precious gems! Want to know more?
*Chakracology – A Workbook and Manual This workbook format allows you to look at the energy of the Chakra and how they affect us on a daily basis. The book allows you to work through each center on a mental, spiritual, as well as a physical level and then find ways to re-align, balance and manage your energy in a positive way! Want to know more?
*The Healing Art of Touch – Massage Therapy Homestudy Learn the art of touch and massage therapy through Andrew's very extensive course. Complete anatomy lessons, varied techniques and amazing information is offered in this course. Also learn the business aspects of massage, how to cope with clients that are difficult and energy transference are just a few of the many topics covered! Want to know more?
*What's Your Heart Telling You? Finding Love and Romance – The Workbook and Journal Andrew Pacholyk, MS, L.Ac. has now published his newest work based on years of personal intimacy, clinical experience, counseling and client research on the ways to navigate love, sex, romance and relationships in a modern day world. Andrew has devised this very thorough workbook and journal with questionnaires, exercises, quotes, tips, meditations, feng shui, aromatherapy, massage and herbal applications for creating the perfect scenario for finding, coping and keeping love in your life! Want to know more?
*The Feng Shui Journal The Peacefulmind.com Feng Shui Journal makes it possible for you to improve relationships, maximize career potential and enhance your environment! * We are honored to offer the Feng Shui Journal for beginner to advanced Feng Shui practitioners. This journal covers an extensive background on Feng Shui techniques history, usage, clearing, cleansing, manifesting and helpful information in order to bring balance back into your life! Want to know more?
What are your experiences with protection? 
Sharing your own experiences often helps others. We'd love to know in the Peacefulmind Community.