Dynamic Healing Through Guided Imagery Certification Course
~ The strength of visualization and guided imagery is one of our most powerful gifts we can manifest.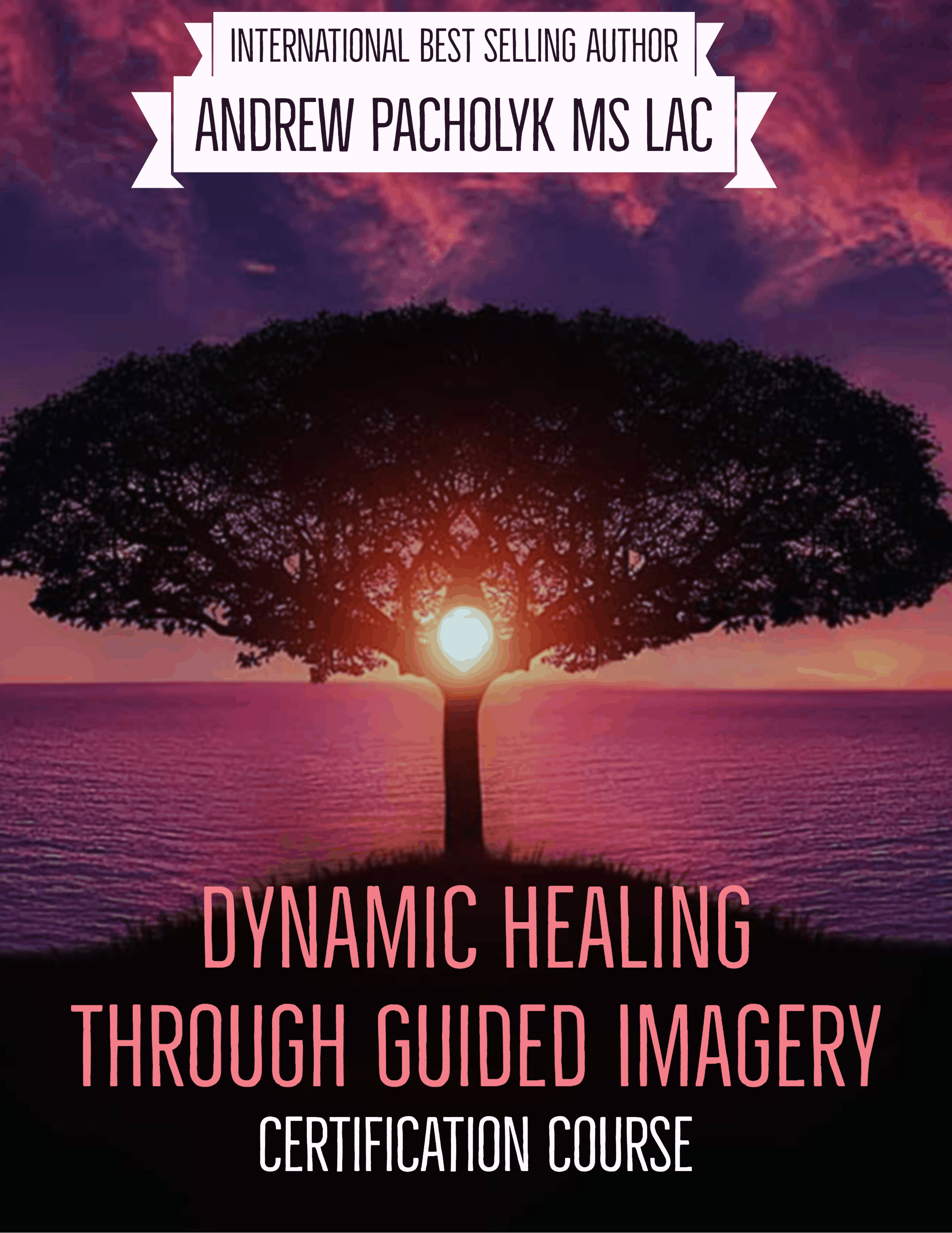 This healing can be done anytime, anywhere!
A healing tool we all have with in us – the "power of the mind!"
* We are proud to offer Dynamic Healing Through Guided Imagery for beginner to advanced healers. This course covers an extensive look at, visual and guided imagery techniques, history, usage, and therapeutic work.
Your official Peacefulmind.com Dynamic Guided Imagery Certification offers you new and exciting professional possibilities anywhere in the World!  You will receive your bound booklet, test, and package of guided imagery tools and our spoken guided imagery meditations you can use as a visualization tool, as soon as you order.
Dynamic Healing Through Guided Imagery course certifies you in the art of Guided Imagery! Learn the secrets of visual and guided imagery work, develop your imagination as a healing tool, use "Mind Medicine" to connect mind and body, free yourself from pain, use imagery for ANY medical condition!
Dynamic Healing Through Guided Imagery course is accredited with the National Association of Holistic Wellness which offers that extra edge of security and a sense of knowing that you are associated with a reputable and long-standing company that has help the alternative and complimentary healing business for over 40 years.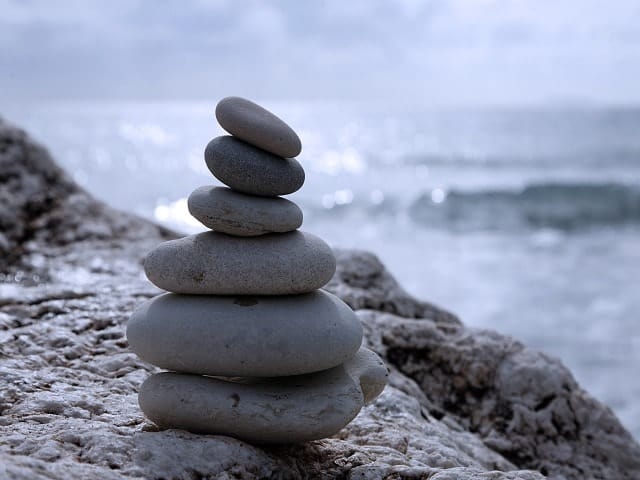 CERTIFICATION
We award those that complete the program with a "Guided Imagery Certification" from the National Association of Holistic Wellness, the official sponsor of Peacefulmind.com. After completing the course and passing the final exam, students are awarded this certificate. Our Visualization correspondence course has been specifically designed for people who wish to use the knowledge, understanding and techniques of guided imagery healing professionally.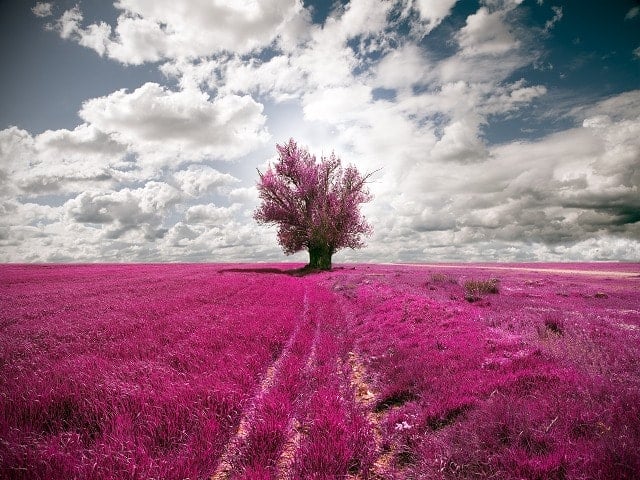 YOU WILL LEARN
Andrew has devised this very thorough course incorporating different schools of thought in visualization, comprehension, meditation and guided studies, in order to advance your techniques and applications.  It is a complete and detailed account of the structure of how to build a guided visualization, as well as, attention to healing mechanics, which will help you enhance your energy and remain present and free of negativity and old habits we tend to fall back into.
YOU WILL EXPERIENCE
This course offers a wide range of cultural and recreational information for learning and community building within our Alternative Answers community. You will embody the skills and practice of a lifestyle of wellness and wholeness. You will enter a relationship of reverence and stewardship toward the body and a respectful relationship to everyone you encounter. You will learn to engage your mind for the purpose of self-healing.
As a cancer survivor, I am indebted to Andrew for the help and guidance he has so willingly given me (and so many other) for this amazing course work.  I am now teaching these wonderful methods to other cancer survivors and have gone on to become a psychotherapist.  I offer up this course to all those who are suffering physically, as well as emotionally.  It is invaluable material!
Florence Whitfield, LCSW, Psy.D
Clear, easy to understand, not too esoteric and truly amazing!  I want to thank you, Andrew for the way you created this course. At first, it seemed like a difficult task to even sit and concentrate. Over time, your techniques went together like hand in glove. My transition from resisting the mental chatter to letting it "flow and go" was an absolute miracle for me.  Keep up your tremendous contribution to the healing arts…. you are one of a kind!
Janet Reilly, GIC, L.Ac
LEARN AT YOUR OWN PACE
The home study student can work at their own pace and enjoy the benefits of learning whenever they have the time to do so.  Everyone can work when they want, on their own time. You may take as long as you wish to complete this course. There are NO deadlines, NO expectations, NO pressure. The intention is to make this a incredible and visual course which becomes a living experience, NOT just interesting reading.
ADDING TO YOUR  "BODY of KNOWLEDGE"
This home study course builds in different "tools and techniques" to your healing arsenal of therapeutic visualization and guided meditations. It opens your mind up to other approaches when working with the body that you may not have been aware of. It gives you a range of ideas and scope of practice to pick and choose from. All-seeing mechanics, client communication and the guided information are essential components of using this course as a successful practice.
POWER THROUGH GUIDANCE
Imagery lets you play an important role in your own healing and is also a remarkably powerful tool for self-awareness. Because it uses the symbolic language of the right brain, it allows you to communicate with your unconscious mind. This can help you "read" the body signals we call symptoms, so that you can give yourself precisely what you need to heal. And it can make you deeply aware of how your thoughts, feelings and habits influence your health.
* Dynamic Healing Through Guided Imagery will give you the power to:
*History of Guided Imagery
*Learn the Secrets of Visual and Guided Imagery Work
*Develop Your Imagination as a Healing Tool
*Use "Mind Medicine" to Connect Mind and Body
*Guided Imagery and Your Senses
*Free Yourself From Pain
*Use Imagery for ANY Medical Condition
*Deepen your Abilities to Fully Relax
*Quiet the Mental Chatter
*Guide Imagery for: 
Anxiety
Arthritis
Back Pain
Cancer
Chronic Fatigue
Depression
Diabetes
Infertility
Insomnia
Menopause
Stress
Tinnitus
*Guided Imagery and Dreams
*Reworking Your Nightmare
*Create Restful Sleep
*Power of Music as Therapy
*Stress and Entrainment Theory
*Teach This Body of Work to Others
*Guided Imagery Lessons in:
Breathing
Listening
Centering
Connection
Natural Home
Mantra
Outside/Inside
Chanting
Walking
Mindfulness
Energy Healing
Color Healing
Relaxation
Inner Light
Melatonin Imagery
Grounding Mind/Body
Letting Go
Aligning Energies
* Guided Imagery Research
*My Guided Imagery Journal
*Autogenic Abreactions
*Covert Sensitization and Behavior Rehearsal
*Final Exam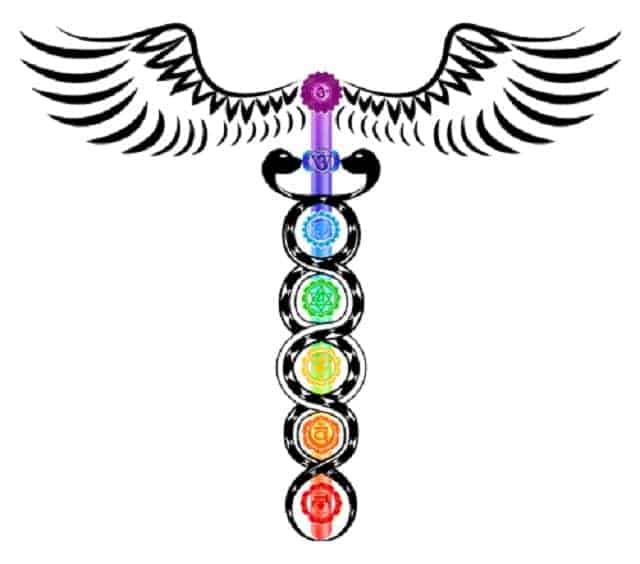 OVER 250 HOURS OF STUDY
 You will gain over 250-hours upon successful completion of this program. This can be the start for advancement in your rewarding career as a guided imagery therapist.
Acquire the  education of extensive, world class techniques, as well as clinical counseling techniques which are necessary for any healer.
You will learn the transformation and personal growth that has come to be known as the "Peacefulmind.com Energy Experience".  This foundation is the basis of all our homestudy courses and ebooks. It is the process of learning with an open mind, learning information that builds upon itself and helps you to comprehend healing information in a positive, non-judgmental way.  This helps you to embody the skills and practices of a lifestyle of wellness and wholeness.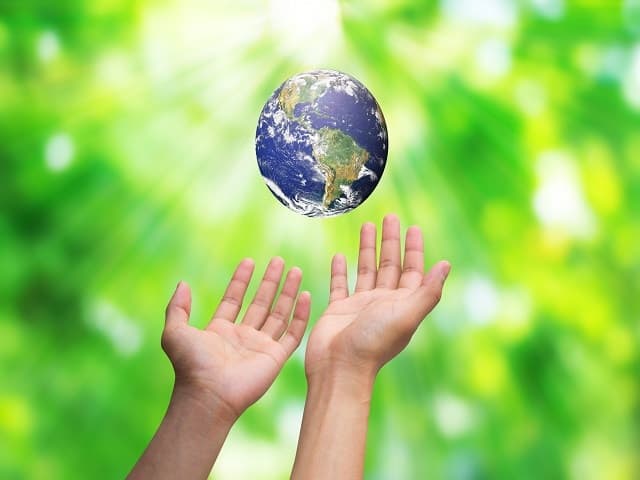 ADDED STRENGTH OF COMMUNITY
Immersion in a holistic learning community dedicated to the calling of natural healing and compassionate service.
You will have ALL Access to every aspects of the Peacefulmind.com Learning Experience: including visual therapy pages, the meditation village, therapy modalities, online library and online help and assistance, when in need.
You are given FREE access to our 10,000+ members community, Alternative Answers and our 1500+ members community, Stones and Crystals
Immerse yourself, discuss and engage in conversations and the power of community shared by others with your own interests!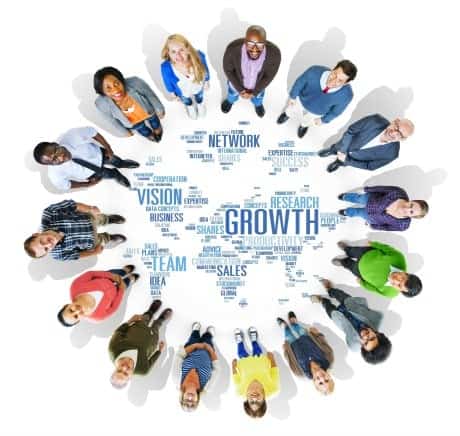 FREE DIRECTORY LISTING
As our "thank you to you", once you have passed your course, we offer you a FREE listing in the International Therapists Directory.
This world-wide listing gives others access to your practice!  You can share your important information with those who are seeking your service and help.
This directory is endorsed by the National Association of Holistic Wellness. We have teamed up with the world leader in database and communication – nSphere unlocking the world's local information and is powered by a unique approach to local search that has generated results for thousands of data partners.
Andrew, you have done it again. I have done several guided imagery and meditation courses over the years, but your is, by far, the BEST!  With great information, wonderful techniques that really do build on each other, make this just a must-experience course. Bravo. I want to visit you in your New York City practice real soon, so I can experience how you work in person!  Anyway, you deserve many kudos for this superb course.
Conner Dillon Sykes, M.LT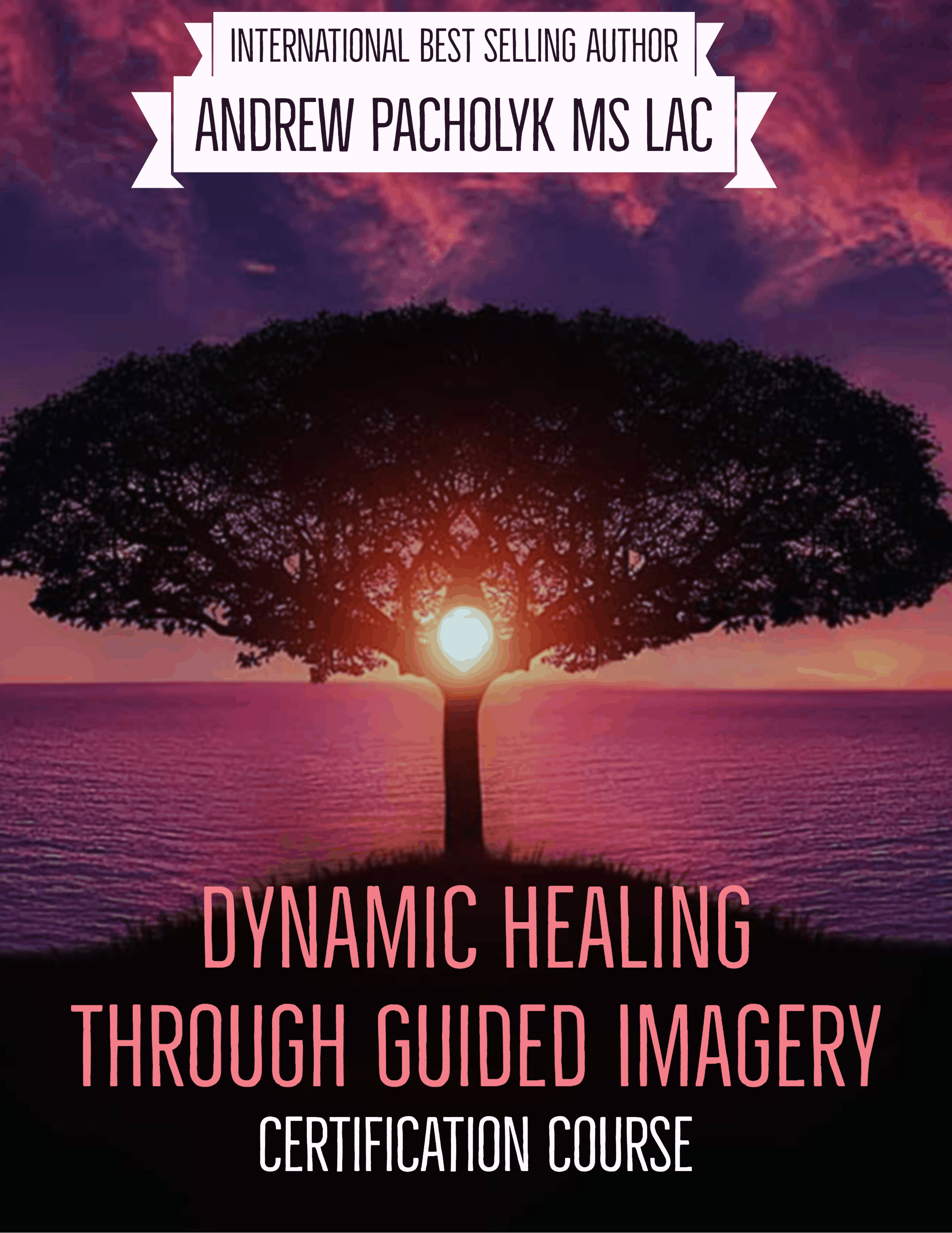 ORDER NOW
Your official Peacefulmind.com Dynamic Guided Imagery Certification offers you new and exciting professional possibilities anywhere in the World!  You will receive your bound booklet, quizzes, and final exam.
We invite you to participate in what may be one of the most valuable experiences of your life!

We hope this helps in your quest for a wonderful, educational Certification Program that will benefit you and all those you touch!
The Peacefulmind.com Dynamic Healing Through Guided Imagery Course  Program Tuition is $225.00 US. for the entire course!  This is a phenomenal offer for the information and certification you gain from this course!