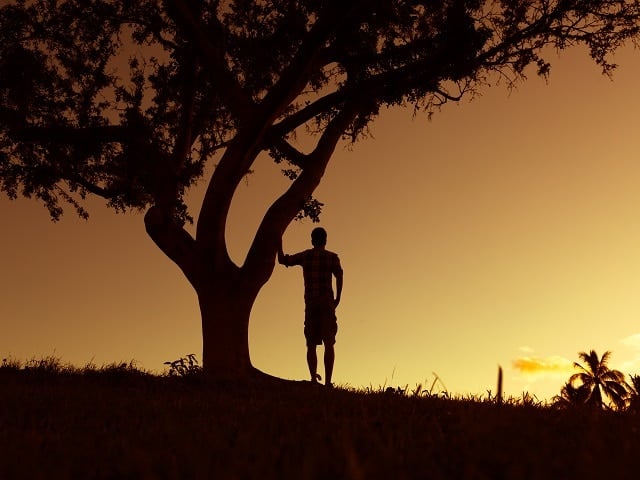 Strength
Courage gained, Release of limitations
Color: Orange
Stone: Bloodstone, Carnelian, Labradorite, Rhodochrosite, Quartz, Ruby, Turquoise
Essential Oil: Cinnamon, Jasmine
Incense: The Conqueror
Tea: Brain, Bright Eye, Energy, Male Magic, Female Balance
Herb: Echinacea, Ginseng
Guiding Principle: "Weaknesses Relinquished", "Creating Strength"
The Metaphysics of Strength
Traditionally, metaphysics refers to the branch of philosophy that attempts to understand the fundamental nature of all reality, whether visible or invisible. It seeks a description so basic, so essentially simple, so all-inclusive that it applies to everything, whether divine or human or anything else. It attempts to tell what anything must be like in order to be at all.
Strength has many definitions. When we think of strength or being strong, it could refer to your own physicality or muscle strength. Here you can discover the secrets to having physical strength . Understand the power behind your emotional strength and lastly, you can use these tips to build and maintain your mental strength.
I have learned that these three strengths are interlinked and by becoming more mentally strong, our emotional and physical strength follows. Create your own building strength journal. Learn the best tips for achieving strength.
Use the art of metaphysics to improve your strength through music, positive affirmations, visualization, Chakra energies, crystals and gemstones and our featured products.
Physical Strength
Physical strength is a state of heightened energy and vitality; freedom from pain, disability, and disease; the ability to perform challenging physical feats. Physicality (body) should be obtained by restful, rejuvenating sleep, a healthy diet, (void of foods that zap your energy such as sugar, simple carbohydrates and excess caffeine) and moderate exercise (combining both aerobic and anaerobic activity).
Resistance is essential for making a muscle stronger. When a muscle has to work against a load placed on it, it adapts to the stress by creating new muscle fibers and making neurological changes that ultimately make it stronger. Learn how to build more muscle mass and get physically strong with yoga.
Mental Strength
Attitude or mental strength, is how energy follows thought. Program thought to be strong and positive and your energy will follow. A healthy belief system that allows you to gain confidence, access your courage and organize your mental thought processes, will be the answer to obtaining great strength in your life.
Now, read and understand the concept of a a peaceful mind mantra. Next, it is important to start formulating a healthy belief system. The mind can lead us to greatness on every level. Therefore, it is our priorities of life, which defines who we are and how we can live a life that celebrates more peace, having powerful intention and ultimately, a strong mind.
Emotional Strength
Emotional strength is spiritual. The Universal belief is to recognize a power that is greater than our own is to recognize our emotional/spiritual strength. When we are spiritual we consciously strive to live with new awareness, unconditional love, with faith and understanding. Our emotional strength is marked by a diminished sense of fear and the daily experience of joy, gratitude, and an awareness of an inner source of infinite power and compassion.  
Emotional strength and awareness can be gained through a practice of meditation. Finding spirit and a higher sense of purpose comes to you as you evolve in a yoga practice, religious understanding or spiritual journeys you discover on the path.
Tips for Building Strength
 What makes us strong? You need to find the right balance that works for you. Strength is about relinquishing weakness, gaining courage and releasing limitations. We will find strength when we truly believe in ourselves. The more you believe in yourself, the more you will definitely accomplish. When we face situations   then it is our belief system, that determines IF it is possible.
Building Strength Journal
An Empowerment or Strength Journal is a book or record you create to chart progress, make steps to follow and create a journey to building strength. It can be used for writing down experiences you have, words that give you strength and help you to work toward your success! This journal ia a good place to record your information so that you can go back and look at later.
Musical Strength
 Listening to music can provide opportunities for an individual through their own musical experiences. Music can address how people interact with their environment and can encourage social interaction among people. The interaction may take the form of talking about thoughts and feelings, contributing to group experiences, cooperating with others or responding to others' needs.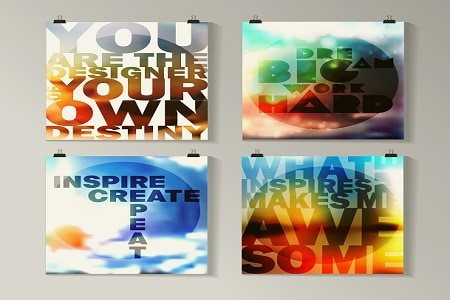 Positive Affirmations
Affirmations are a positive word, expression or term to guide us and give us reassurance. "I am a strong and powerful person". I will walk with my chin up and be proud today". Saying it out loud, affirms the truth. Saying them to a mirror is also a great tool, for it makes us look at ourselves in a re-affirming way. Affirmations are about "energy following thought". Program your thoughts to be affirming, self respecting, full of love and honor and your energy will follow this path. Positive affirmations are one of the greatest "confidence tools" we can give ourselves, because first and foremost, it comes down to having good self-esteem.
Visualization and Guided Imagery
The power of visualization and guided imagery is one of our most powerful gifts! A healing tool we all have with in us – the "power of the mind!" Visualization can help you to deepen your ability to fully relax and quiet the mental chatter. This allows you to become more focused on your goals and increase your determination to reach these goals. Picturing yourself as the person who is powerful, confident, successful and admired can be a very powerful tool. Energy follows thought. When you program your thoughts to reflect your wishes, you tend to put your energy into making it so. The mind can be the most helpful tool in the way we desire to live our lives and be who we want to be. If you can believe it, you can achieve it. Learn more about the power of visualization and guided imagery.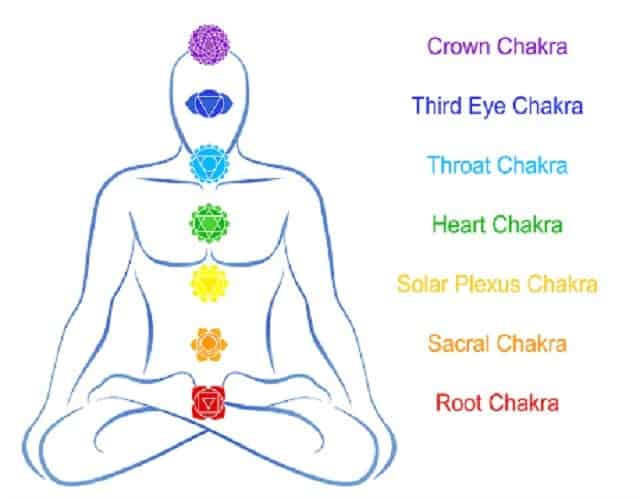 Chakra Energies and Empowerment
A holistic point of view shows us that nothing works independently of one another, but in a collective manner that makes everything relative to each other. Each Chakra signifies one of seven basic energy centers in the body. Each of these centers correlates to major nerve ganglia branching forth from the spinal column. In addition, the Chakras also correlate to levels of consciousness, archetypal elements, developmental stages of life, colors, sounds, body functions, and much much more.
The Root Chakra, located at the base of the spine, is the energy center that gives us the motivation and action needed to make real our empowerment. Without this region being balanced and stable energies of self empowerment can not be made to manifest without root. This region of energy maintains our physical identity, oriented to self-preservation. Ideally this chakra brings us health, prosperity, security, and dynamic presence.
The Solar Plexus Chakra, located at the solar plexus, rules our personal strength, will, and autonomy, as well as our metabolism. This center is the active port for our ego identity, oriented to self-definition. As the Root Chakra is our grounding source to the earth and ego center, the Solar Plexus Chakra is what manifests outward to what others see or what we express to those around us.
Learn more about your Chakra centers and how to keep them balanced.
Crystals Associated with Strength
Any crystal can give you strength as they are all sources of life energy! Some of the best crystals for both inner and out strength include: Azurite, Chrysoprase, Citrine, Garnet, Lapis Lazuli, Rhodonite, Rose Quartz, Ruby, Selenite, to name a few. They can be used for awareness, inner strength, grounding, enlightenment, power, outer strength, better understanding, and transitions.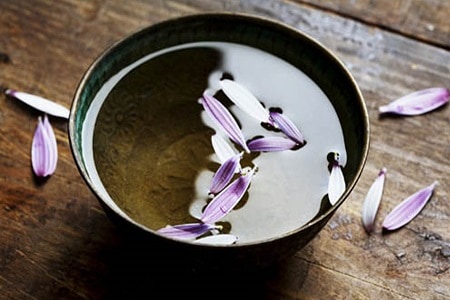 Essential Oils for Strength
Not only do essential oils work on a physical level to help heal cuts and wounds, stop headaches and clear away rashes, but these essence from plants, fruits and vegetables work on our psyche as well!  Triggering what is called the Olfactory nerves, certain scents can open up our mind, empower our way of thinking and help us to build confidence!  Here are some essential oils that can do just that!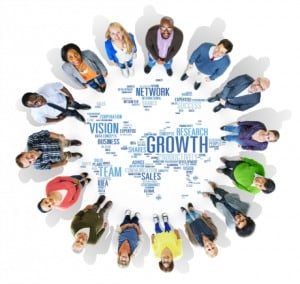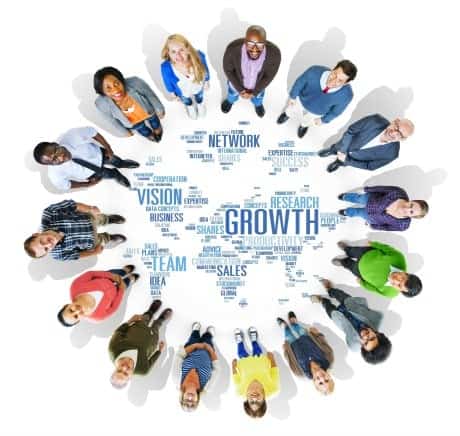 Study Energy Medicine at Home
The Peacefulmind.com Homestudy Courses make it possible for anyone to study energy medicine at home, on your time!  These certifications programs are offered by the National Association of Holistic Wellness
*Transitions: The Transformational Guide and Workbook for Creating Great Health This is the culmination of years of Andrew Pacholyk, MS, L.Ac. clinical work. This is a manual you can use, whether you are healthy or ill or somewhere in between and you want to re-balance your mind, body and spirit to become the whole person you can be! This workbook gives you a plan to take care of yourself. It can be used over and over to find balance and keep yourself as healthy as possible. It gives you "tools" to use when and where you need them. It helps to evaluate where you are in your journey and offers ways to get you exactly where you want to be! Want to know more?
*The "Color Elite" Color Therapy Certification Course Andrew Pacholyk, MS, L.Ac. has finally published his most complete healing course using the power of color and light therapy. This ultimate guide to chromotherapy teaches you about color and every aspect of it, how it is used in different therapeutic settings and how it has become such a great healing modality, no matter what profession you are in you will learn how to incorporate color into your daily life! Want to know more?
*The Crystal Light Crystal Therapy Course This incredible course is our biggest and most popular course on the internet! This is the study of crystals and how to heal with earth's precious gems! Want to know more?
*Chakracology – A Workbook and Manual This workbook format allows you to look at the energy of the Chakra and how they affect us on a daily basis. The book allows you to work through each center on a mental, spiritual, as well as a physical level and then find ways to re-align, balance and manage your energy in a positive way! Want to know more?
*The Crystal Massage Therapy Course Learn the art of touch and massage therapy with the exceptional techniques of crystal massage through Andrew's very extensive course. Complete anatomy lessons, varied techniques and amazing information is offered in this course. Also learn the business aspects of massage, how to cope with clients that are difficult and energy transference are just a few of the many topics covered! Want to know more?
*What's Your Heart Telling You? Finding Love and Romance – The Workbook and Journal Andrew Pacholyk, MS, L.Ac. has now published his newest work based on years of personal intimacy, clinical experience, counseling and client research on the ways to navigate love, sex, romance and relationships in a modern day world. Andrew has devised this very thorough workbook and journal with questionnaires, exercises, quotes, tips, meditations, feng shui, aromatherapy, massage and herbal applications for creating the perfect scenario for finding, coping and keeping love in your life! Want to know more?
*The Feng Shui Journal The Peacefulmind.com Feng Shui Journal makes it possible for you to improve relationships, maximize career potential and enhance your environment! * We are honored to offer the Feng Shui Journal for beginner to advanced Feng Shui practitioners. This journal covers an extensive background on Feng Shui techniques history, usage, clearing, cleansing, manifesting and helpful information in order to bring balance back into your life! Want to know more?
What are your experiences with strength? 
Sharing your own experiences often helps others. We'd love to know in the Peacefulmind Community.