by Andrew Pacholyk MS L.Ac ~
Peacefulmind.com
Any crystal could make me happy…but actually, on a metaphysical level some of the best crystals for happiness include Amber, Calcite, Citrine, Gold, Moonstone, Quartz, Sunstone. They can be used to direct most kinds of power, energy and are used for physical healing or clearing of negative energies. Yellow, Gold and Orange are the colors of happiness and positive communication.
 "Happiness Stones": Amber
Aligns mental and emotional bodies via orange and yellow. Excellent detoxification and protection from radiation, especially x-rays, sun, computers, airport, planes and others' energies. Sacred use (incense/worn) by Asian and American Indians, and worldwide. Neutralizes negative energy. It is a grounding healer. Can add stability to your life. Helpful in clearing up depression and bringing about a positive mental state. Also useful as a memory aid. Amber should be cleansed after being used for healing to dispense the negative energy it has absorbed.
  "Happiness Stones": Calcite
Abundant crystal that is beneficial for sharpening mental clarity and boosting memory. Helps one draw more insight from books or personal experience by making important information easier to remember. Athletes use Calcite because they feel it can aid the bones and joints that are stressed or injured during practice or competition. Calcite is strongly recommended for those involved in the healing professions. Gold or yellow calcite is used by people who meditate because the color is linked to the sun and light. It bring happiness to any situation.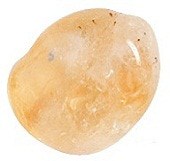 "Happiness Stones":Citrine
For Solar Plexus Chakra. Mental and emotional clarity. Problem-solving, memory, will power, optimism, confidence, self-discipline, digestion. Reduces anxiety, fear, depression, stomach tension, food disorders, allergies. Detoxification. Electromagnetic. Citrine is one of two crystals which never have to be cleansed of negative energy. An energizing and highly beneficial crystal. Can surround and fill anyone with its brilliant color, energizing every aspect of life. Increases motivation and promotes physical activity, which in turn improves digestion and helps the cleansing organs. May also work as a detoxifier for the blood. Persons involved with education or business will especially benefit. Can guide you to harness and utilize your creative energy. Helps us analyze events and steer them in a positive direction. Develops inner calm and security, and makes us less sensitive and more open to constructive criticism. Can dispel negative feelings and help us to accept the flow of events.
  "Happiness Stones": Moonstone
Honors the Goddess in all women, Dieting, Gardening, Psychic Awareness, Meditation. Soothes stress, anxiety, women's hormones/menstrual imbalance, lymph. Enhances intuitive sensitivity via feelings and less overwhelmed by personal feelings. Greater flexibility and flow with life. Connects 2nd and 6th Chakra and Pineal for emotional balance, gracefulness. Helps all be more comfortable with our gentler feminine/yin receiving side. Especially for water signs. Used for protection against the perils of travel. Known to be of ancient spiritual significance in their connection to the moon and the intuitive aspect of one's nature. Help cool, soothe, and calm over-reactions to emotional and personal situations. Makes one conscious of the fact that all things are part of a cycle of constant change.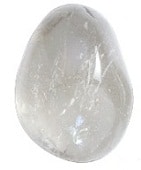 "Happiness Stones": Quartz
Probably the most versatile multipurpose healing stone. Easy to cleanse, store info/energy in, program or amplify energy and healing with. Can both draw and send energy. Powerful clear ones open Brow, Crown, and Transpersonal Chakra for meditation, sending/receiving guidance. Stimulates natural crystals in body tissues and fluids to resonate at new healing frequency. Works with all chakras and master gland. Works with ALL Chakras and master gland for balancing, cleansing and healing. Used to amplify both body energy and thought. Natural tendency for Quartz is for harmony and is considered the "stone of power". Quartz can be used to facilitate both speaking and receiving information from the spiritual world, masters, teachers and healers. Stimulates positive thought and healing.
  "Happiness Stones": Sunstone
Honors the Sun God, energizes and empowers one's self. This amazing stone is aventurine feldspar with gold-orange metallic sheen. Warms the heart and lifts/rejuvenates the spirit. Protection, life force, grounding. Brings a bright and sunny disposition. Keeps yours spirits up.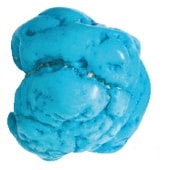 "Happiness Stones":Turquoise
This stone is most famous as an amazing over all healer for illnesses in the physical body and mental/emotional issues. Turquoise is known as a stone of protection and communication on every level. Use turquoise at the Throat Chakra and the Heart Chakra. Symbolizes our source (spirit/sky) and spiritual love for healing and helping. It is known as the stone which connects heaven and earth. Balancing Yin and Yang, energizing the meridians and cleansing/clearing the Aura. Turquoise is used at the Third Eye Chakra for increasing our psychic connection to great spirit through intuition and allows for much deeper meditation.
"Honorable Mention": Worry Stone
Worry stones (palm stones, thumb stones) are smooth, polished gemstones, usually in the shape of an oval (sometimes with a thumb-sized indentation), used for relaxation or anxiety relief. They are used by holding the stone between the index finger and thumb and gently massaging.