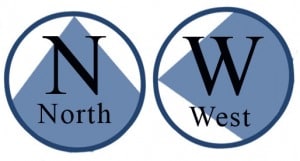 Northwest is the inter-cardinal, direction and one of the four intermediate compass directions located halfway between the cardinal directions.
Halfway between north and west, and the opposite of southeast, this period of "waning" is very much a sentimental time for reflection.
It is a time of patience and a time to seek deeper understanding of transitions.
This period of more darkness, than light, should show us that our time is not unlimited and that making the best of the life we have been given is our Universal right and privilege and that "action" is still required to do so.