The Sexual Esteem Quiz
Sexual health refers to the many factors that impact sexual function and reproduction. These factors include a variety of physical, mental and emotional issues. Disorders that affect any of these factors can impact a person's physical and emotional health, as well as his or her relationships and self-image.
Aspect of our sexual health may include whether anyone will find us sexually desirable, whether we will ever enjoy sex again, whether we can still have children or whether our sexual partners will stay with us.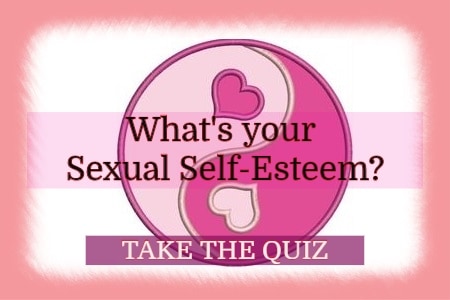 Who We Are
Our "sexual self-esteem" or positive reverence is the level of comfort and ease we have with our own sexuality. It is the ability to feel confident in who we are, what we enjoy, and to understand the need to experience sex in a positive and healing light. We need to look at sex in a satisfying and enjoyable way. We must all be aware of our sexual health and see it as a very important part of our well being.
Knowing who we are, what we enjoy, and how we enjoy it, is the sexual "comfort-ability" that is essential for understanding one of the most basic needs we have as humans.