Hot Stone Massage Certification Course
~ Become certified in the art and techniques of Hot Stone Massage Therapy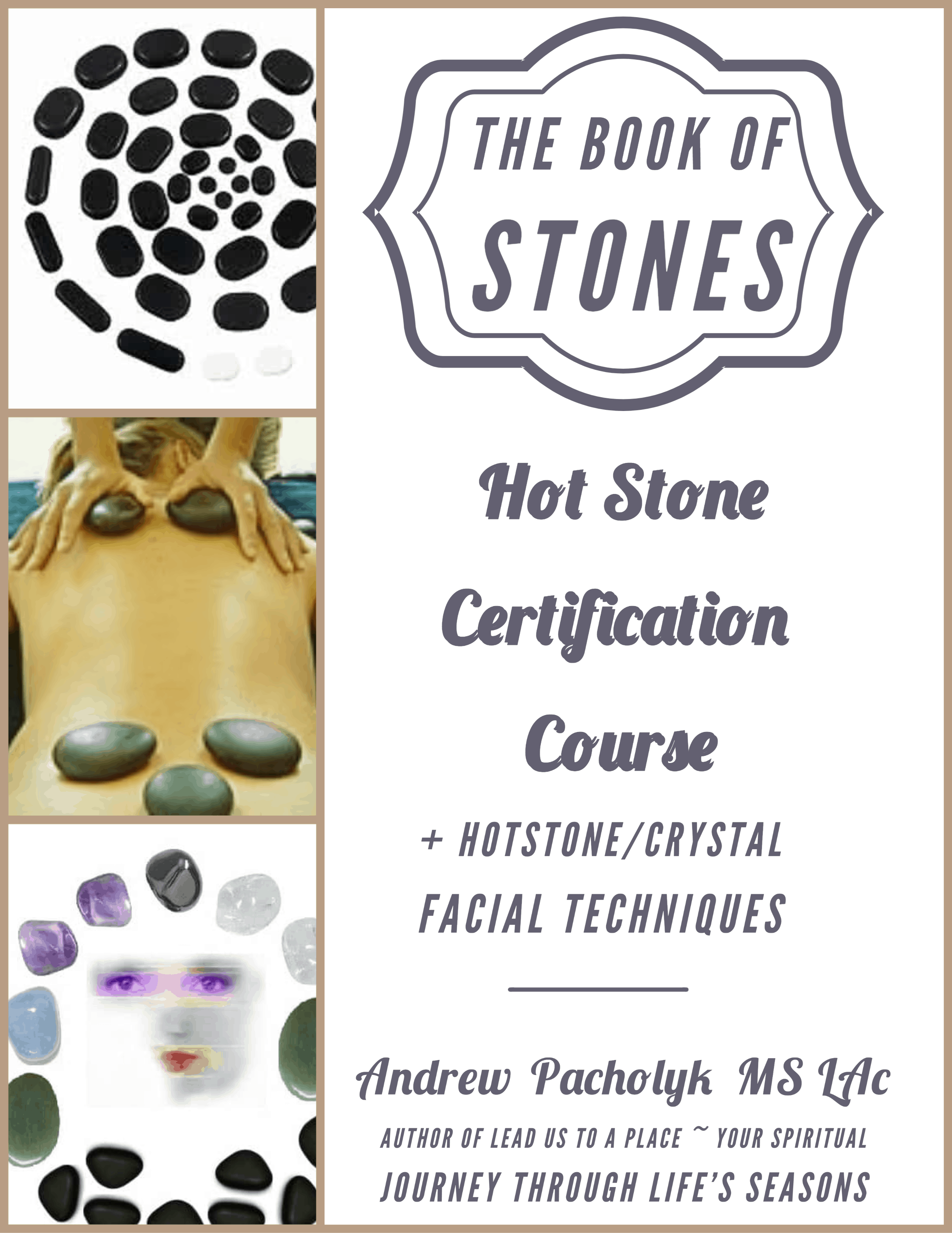 This brand new course is a complete hands on study of healing with Hot stones, cold stones, and earth's precious gems! This very unique path of study will certify you to work with hotstones, but also give you an in depth look at incorporating a variety of treatments with all kinds of stones such as the Chakra stones, cold stones, crystals for facials and additional treatments that can be "added on" to your stone healing methods!
This course can help you in hundreds of ways. Please note: this course is NOT accredited with any school or university. It has allowed students to "test out" of required courses needed for licensure or state certifications due to the knowledge obtained in the course.
ADDITIONAL HOURS will be needed for any licensure or state certifications for practical, hands on work, certification in American Red Cross first aid or American Heart Association Cardiopulmonary Resuscitation courses.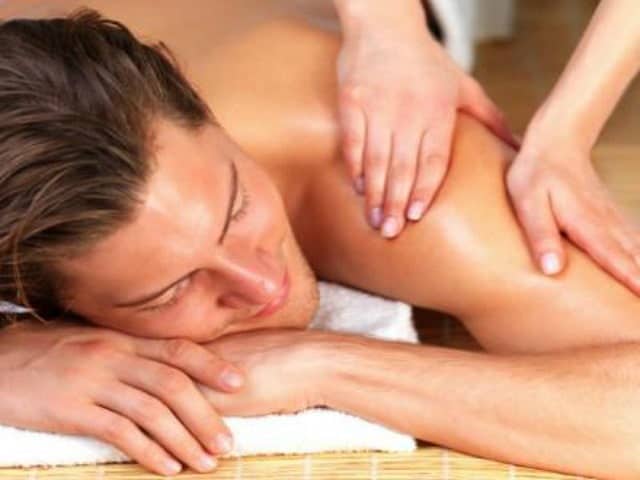 CERTIFICATION
We award those that complete the program with the "Hot Stone Massage Therapy Certification" from the National Association of Holistic Wellness.  After completing the course and passing the final exam, students are awarded this certificate. Our Hot Stone Therapy Course has been designed for people who wish to use the knowledge, understanding and techniques of stone therapy, anatomy and physiology to further their careers.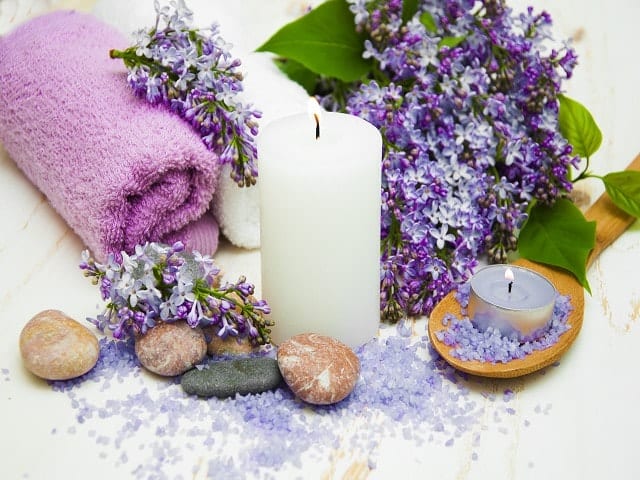 YOU WILL LEARN
This course is different than any course designed by, Andrew Pacholyk, MS, L.Ac.. He makes it possible to learn how to heal and balance with hotstones. This course is formatted to look at the energy fields of the body and how they affect us on a daily basis. The book allows you to work on healing methods that use the beneficial aspects of all kinds of stones! Learn incredible healing techniques and applications for not only yourself but for those who are practitioners.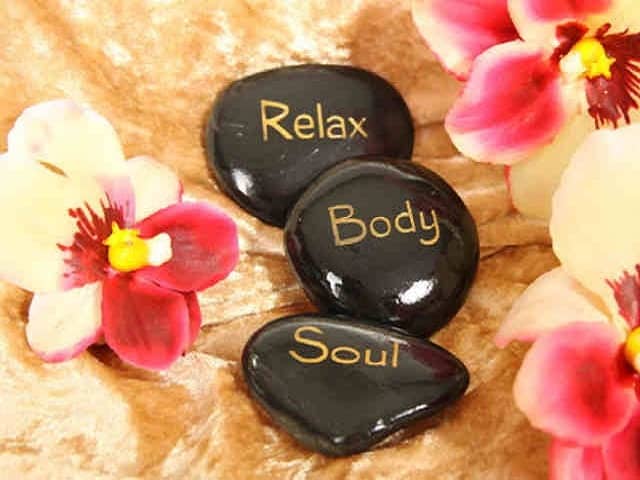 YOU WILL EXPERIENCE
Andrew has devised this very thorough certification course which includes in depth techniques for working with hot stones, cold stones, crystals for facials, chakra balancing, aura cleansing, exercises, aromatherapy tips, ayurvedic and yoga therapy approaches with stones, acupressure massage with stones and stone applications for energy balancing, clearing and detoxifying. Andrew has created great methods for your patients as well.
Great course!  Highly recommended. I had no idea the techniques available with hot stones and the crystals.  Really great was to apply the stones and even do a facial!  My certification has given me more credibility. The minute clients knew I was certified, my business boomed. This course is a must.
Nancie K.
My clients love my hot stone massage!  Thanks to Andrew. He has opened up many doors for me and my business.  I can offer hot stone, cold stone, crystal and stone facials and even hot stone foot massages!  It bumped up my menu of services in my spa to another level.  If you are serious about this art form, get certified.
Tamara Jackson, owner
Sunshine Spa, Detroit
Amazing techniques.  I was not a natural at this, but Andrew's practice guide really formulated the flow and natural progression as to how to do this type of therapy.  It was my first adventure into this incredible massage style and I really learned a lot of information. I would really recommend this course to even non-massage people. Thanks, Andrew
Sharon Gosh, LMT.
Los Angeles, Ca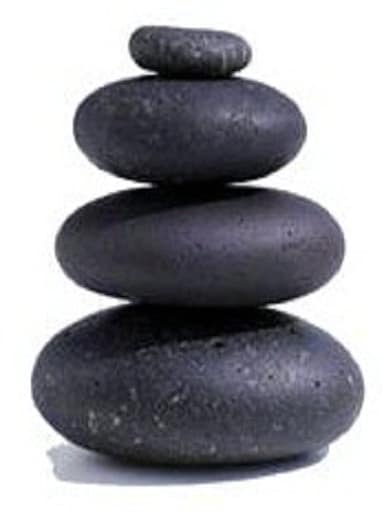 THE ESSENTIALS OF STONES
Anything that enters our energy fields affects our well-being. Applying stones to the body allows us to take on and take in the energy of nature's resource.  The use of warm stones is just one factor of this course.  Applying cold stones for different situations can change the healing paradigm. Using warm stones, cold stones and crystals as a facial bring about radical changes. The stones can be used for acupressure and utilized in energy work. There are so many possibilities and they await you, in this course!
LEARN AT YOUR OWN PACE
The home study student can work at their own pace and enjoy the benefits of learning whenever they have the time to do so.  Everyone can work when they want, on their own time. You may take as long as you wish to complete this course. There are NO deadlines, NO expectations, NO pressure. The intention is to make this a hands-on practical course which becomes a living experience, NOT just interesting reading.
ADDING TO YOUR  "BODY of KNOWLEDGE"
This home study course builds in different "tools and techniques" to your healing arsenal of therapeutic touch and knowledge. It opens your mind up to other approaches when working with the body that you may not have been aware of. It gives you a range of ideas and scope of practice to pick and choose from. Body mechanics, client communication and the marketing of your business are essential components of a successful practice.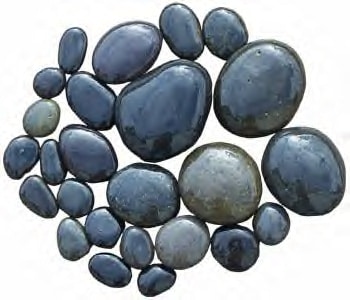 This incredible course curriculum includes:
The Book of Stones:
1. Healing Tools, Interactive Communities
2. Earth Stone History
a. Geological Healing Stones
b. Mineralogy
c. Lapidary Work
3. Sacred Sites of Stone
a. Locations
b. Earth Energies, Ley Lines, Vortex Energy
4. Energy Medicine: Stream of Consciousness
5. Anatomy of the Body
6. Glossary of Hot Stone Terms
7. Contraindications for Massage
8. Getting Started
a. Preparing the Stones
b. The Flow
c. Preparing the Stones
9. Stone Massage Techniques
10. Acupressure with Stones
11. Reflexology and Hot Stones
12. Thermotherapy Techniques
13. The Power and Art of Touch
14. Trigger Point Therapy
15. Massage and the Dermatomes
16. Massage and Music
17. Massage and Aromatherapy
18.Pregnancy Massage and Hot Stones
19. Introducing, Rebalancing, Cleansing the Aura
20. Chinese Medicine and Meridians
21. Ayurvedic Therapy and Dosha
22. Guide To Healing with Birthstones
23. Hot Stone Grids
24. Hot Stone Medicine Wheels
25. Numerology and Hot Stones
26. Healing Stone Practice
a. Choosing Stone or Crystal
b. Programming Your Stone
c. Placement
d. The Art of Attunement
e. Cleansing Your Stones
27. Color Chart for Crystal Therapy
28. How to Prepare Gem Essence, Crystal Elixirs
29. Metaphysical Table of Gemstones
30. Stones, Herbs, Clays, Flower Remedies
31. The Business of Healing and Your Energy Practice
32. The Basis of Healing
33. Health Secrets
34. Non Compliance and Health Care
35. Patient Information
36. The Wellness IQ Test
37. Stone Massage Intake
38. Color, Crystals and their Emotional Connection
39. Stone Charts
40. Final Exam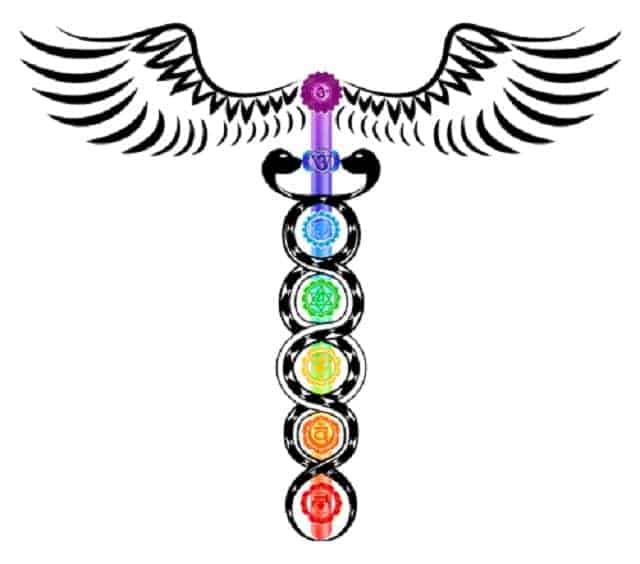 OVER 250 HOURS OF STUDY
 You will gain over 250-hours upon successful completion of this program. This can be the start for advancement in your rewarding career as a hot stone therapist.
Acquire the  education of extensive, world class techniques, as well as clinical counseling techniques which are necessary for any healer.
You will learn the transformation and personal growth that has come to be known as the "Peacefulmind.com Energy Experience".  This foundation is the basis of all our homestudy courses and ebooks. It is the process of learning with an open mind, learning information that builds upon itself and helps you to comprehend healing information in a positive, non-judgmental way.  This helps you to embody the skills and practices of a lifestyle of wellness and wholeness.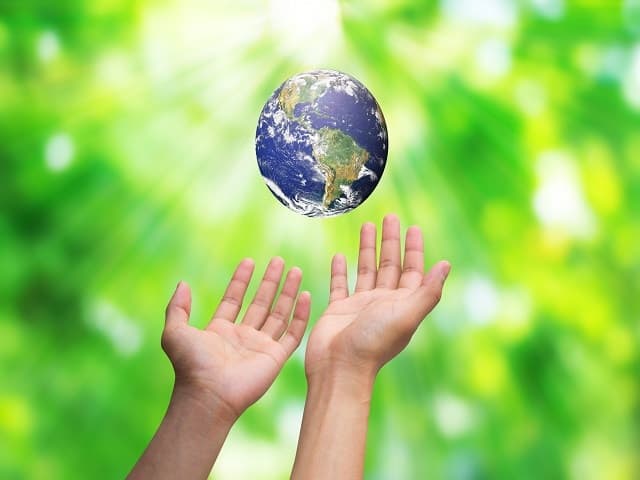 ADDED STRENGTH OF COMMUNITY
Immersion in a holistic learning community dedicated to the calling of natural healing and compassionate service.
You will have ALL Access to every aspects of the Peacefulmind.com Learning Experience: including color therapy pages, the meditation village, therapy modalities, online library and online help and assistance, when in need.
You are given FREE access to our 10,000+ members community, Alternative Answers and our 1500+ members community, Stones and Crystals
Immerse yourself, discuss and engage in conversations and the power of community shared by others with your own interests!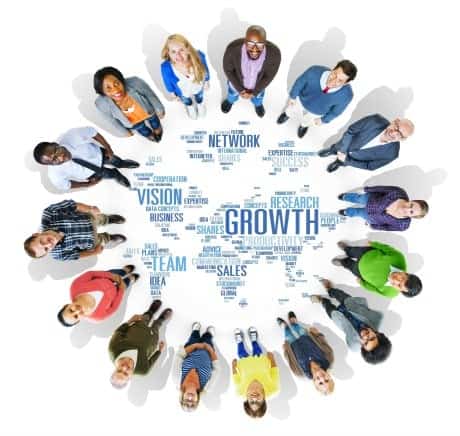 FREE DIRECTORY LISTING
As our "thank you to you", once you have passed your course, we offer you a FREE listing in the International Therapists Directory.
This world-wide listing gives others access to your practice!  You can share your important information with those who are seeking your service and help.
This directory is endorsed by the National Association of Holistic Wellness. We have teamed up with the world leader in database and communication – nSphere unlocking the world's local information and is powered by a unique approach to local search that has generated results for thousands of data partners.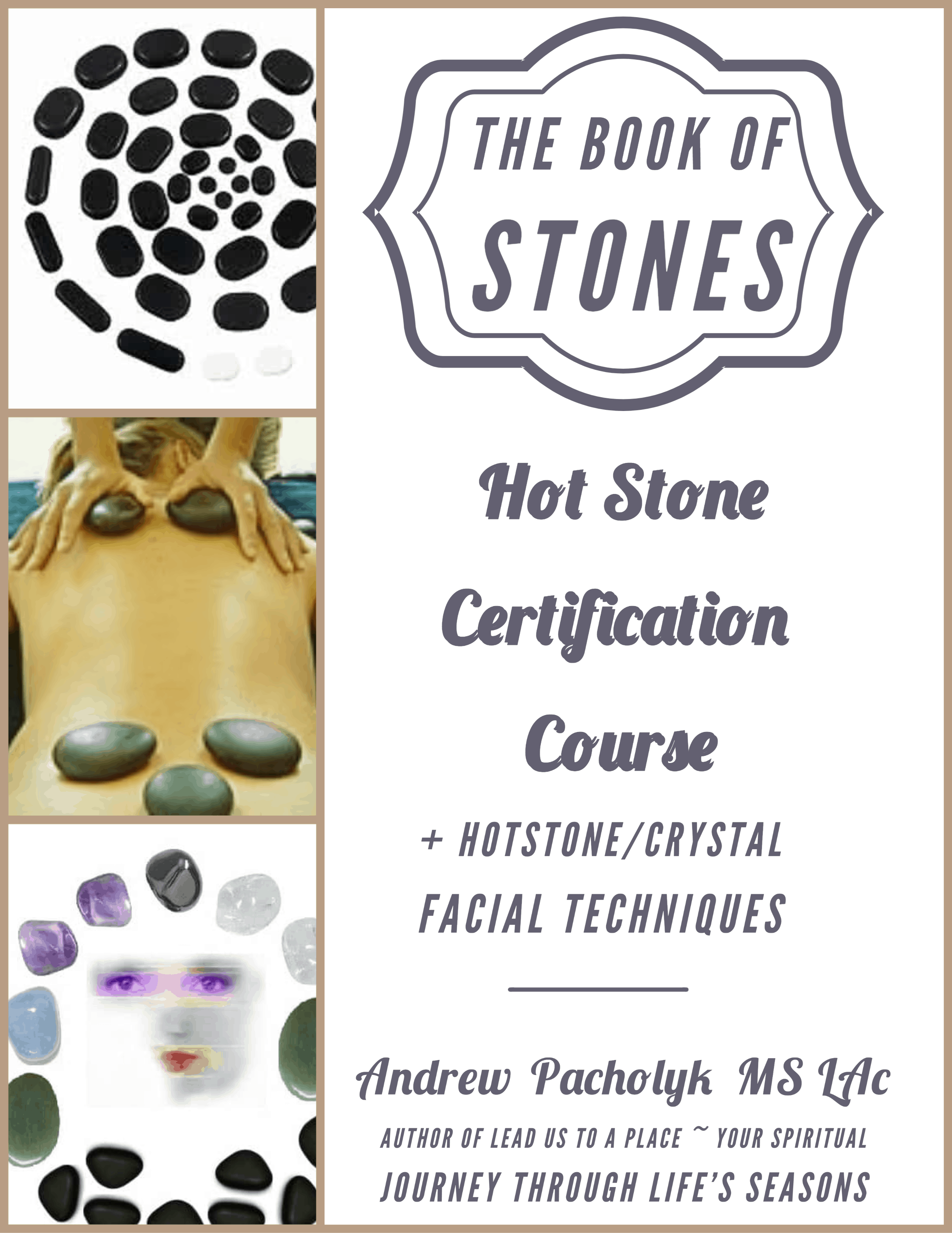 ORDER NOW
Your official Peacefulmind.com Hot Stone Massage Therapy Certification offers you new and exciting professional possibilities anywhere in the World!  You will receive your program book filled with information, lessons, quizzes, the final test exam, in the mail, as soon as you join!
Working with the body can have a profound affect on the holistic paradigm.  Bringing awareness can transform the mental-emotional experience, which in turn can change the way you handle a physical situation. It may even change your path of healing in ways you have not even begun to imagine!
The Book of Stones – Healing Therapy Course  Program Tuition is $249.00 US. for the entire course!  This is a phenomenal offer for the information and certification you gain from this course!
HI Andrew, thanks for this very thorough and imaginative course. what great material!  Every time I think I know where I am going with this, you bring up points and ideas that make me go "WOW, that's a great approach!"  Inventive, holistic and natural in your approach to this therapy.  There is a flow and rhythm about this that makes me realize WHY this is considered an art. I have had many hot stone massages, but no one has done them like this!  I especially enjoyed your information on the use of music with massage. Brilliant!
Jenny Stearn
General Manager, Practitioner
Rock On!
STONES "PLUS"
As an ADDED BONUS, Andrew has added tools for your Stone therapy and Energy work! With the "PLUS" package you will get:
The Book of Stones – Healing Therapy Course PLUS:
* Complete step by step written instructions
*HotStone Massage Therapy digital file
*HotStone Facial Massage digital file
*HotStone massage techniques
*Tips for Body and Facial Work
*30 Variety sizes of Baltic River Rocks
*7 Chakra Stones
*8 Cold Stones
*Hot Stone Crystal Facial Kit including:
*8 Peripheral Baltic Facial Stones
*1 Hematite
*1 Chelcedony
*2 Amethyst
*2 Quartz
*2 Jade Tumbled Palm Stones
* As a BONUS, we include a 4 oz. bottle of our wonderful Angel's Mist Massage Oil and the 8 Toe Stones "FREE"!
*We will also include a "SPECIAL DEAL" on the HotStone Thermal Blanket.
*We will also include a "SPECIAL DISCOUNT" on our MASSAGE PRODUCTS!
Order Your SPECIAL PLUS packet now to get your discount of only$299.00 Complete!