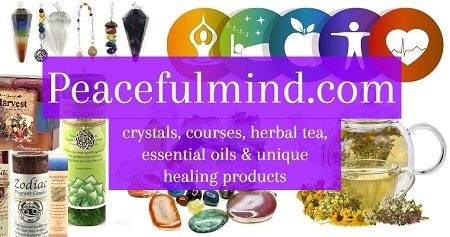 Celebrating Black Friday/Cyber Monday
This is our 23rd year in business and we are so grateful to be here!  For 23 years we have shared free, trusted and well-versed information on mind, body and spirit health, all the while, offering unique, well researched and health care products at below market rate prices and above market rate quality!.  We hope you can enjoy the next 23 years with us!
Black Friday/Cyber Monday Coupon Codes
Use these codes for each particular group of items. Add your coupon code in the box at checkout.
Our online version of courses
Get 25% off and instant delivery to your email!  
Become certified and accredited in your favorite subjects. Change careers. Do what you love. Now is your chance to move into the field of your dreams and make a living. People are more inclined to find and follow a practitioner who is accredited and certified in a particular area. Backed by the National Association of Holistic Wellness, these courses will get you started in the right direction!
Use coupon code : course25 in the coupon box at checkout.
Not sure what to get?
How about a Peacefulmind.com gift certificate.  You pick the amount and we will send this out to your favorite recipients! They can redeem their certificate up to one year's time.  We will offer them additional suggestions around the gift or gifts they choose or they can put the certificate towards an even bigger Peacefulmind.com gift!
What Our Customers Are Saying
Don't just take it from us, let our customers do the talking!
"Hello Andrew, Thank you for providing such high quality metaphysical products. You always have such timely and positive articles on Peacefulmind. It often hits a chord in me and this is why it brings me back every day!!
"Hi Andrew,
I have never worn any gemstone/crystals for healing purposes, so when I browsed your website I got overwhelmed by the vast amount of information and did not know where to begin. So Since working with your site, it has helps with the following struggles…
I loved your Crystal Light course and am glad I passed thanks once again. It was an honor working with you and I am soo pleased to be a part of the Energy medicine community. Take Care Blessings , love and light"
Frequently Asked Questions
Payments
Payment with credit cards, debit cards, paypal and money orders are gratefully accepted.
Shipping
We ship all items by PRIORITY MAIL, via the United States Postal Service.
They are fast and efficient and provide tracking and on time deliveries.
PRIORITY MAIL within the United States usually takes 2-3 business days.
INTERNATIONAL SHIPPING
Depending on destination, shipping overseas generally takes 6 -14 business days but can take up to 6 weeks or more, and I am unable to guarantee delivery unless sent by expedited shipping. Please plan accordingly when ordering. Also please note that BUYER is responsible for all CUSTOMS/DUTY FEES if any that are due upon receipt. I absolutely CANNOT guarantee holiday delivery for international orders. Please order as soon as possible.
Refunds and Exchanges
Merchandise must be returned within 30 days in unused, like-new, 100% saleable condition and in original manufacturers packaging. NO returns on home study courses, DVD, or CD's. All damage and shortage claims should be made within 3 days of delivery. If damaged upon arrival you have the right to refuse the order. Call Customer Care Center at 917-843-3623 to report damages. A refund will be issued to the original credit card within 1 -2 billing cycles once items are returned. We do not refund the cost of shipping. Restocking fee may apply.
Additional Policies, FAQs
PURCHASING ANY PEACEFULMIND.COM PRODUCTS SIGNIFIES YOUR ACCEPTANCE OF THE FOLLOWING STATEMENTS AND RELEASES PEACEFULMIND.COM (ACUMED) FROM ALL LIABILITY.
By purchasing any item from Peacefulmind.com the buyer warrants that they are over the age of 18 and in compliance with local, state, federal and all applicable laws and is legally able to purchase these items. Peacefulmind.com may not be held responsible for any non-compliance with these laws.
I RESERVE THE RIGHT TO REFUSE SERVICE OR SALES TO ANYONE.
Don't Be Shy
If we didn't answer all of your questions, feel free to drop us a line anytime.