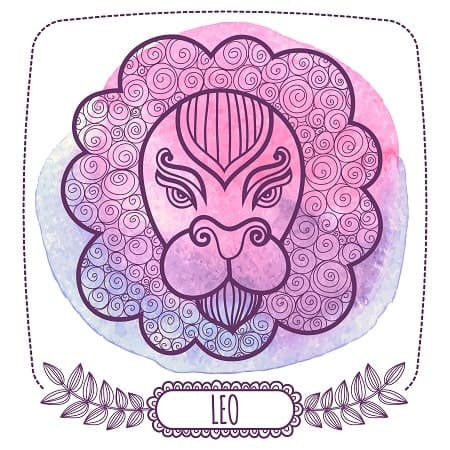 Leo The Lion: The Fixer (July 24 – August 23)
The Lion is the most dominating, opinionated and flamboyant celestial sign. They are natural born leaders who need and give great recognition. They are very proud, arrogant, ardent creatures. Most of all, they are extremely loyal to those they have put to the test and trust. Leo is a "fix it" sign and are able to move mountains.
Leos have a fiery determination and the desire to be important often rules their lives. They usually pursue their goals and use their charisma to sway others to their cause. Open and honest, Leos tend towards the philosophical and tend to hold great idealisms about how things should be. They are often lovers of the finer things in life.
Leo governs will and authority. They are the nobility of the zodiac. Charismatic, magnetic and the golden child of the sun signs, Leo has a sense of humor, a loving spirit and they radiate power, which attracts people to them.
Greatest Gift: Confidence, Passion
Birthstone: Peridot, Ruby
Gemstone: Peridot
Colors: Gold, Orange, Yellow
Metal: Gold
Flower: Gladiolus, Lily, Rose
Zodiac Symbol: Lion
Zodiac Element: Fire
Zodiac Quality: Fixed Signs
Planet: Sun
Astro Medical: Heart
House: 5th House
Chakra Energies: For Today
Yin-Yang Quality: Yang Energy
Chinese equivalent is the Monkey
Decanate is a subdivision of a sun sign. Every sun sign in divided into three parts. Your decanate individualizes the characteristics of your particular time of birth.
First Subdivision / Decanate of Leo (0 degrees to 10 degrees)
From July 21st to July 31st :
Ruler: Sun
Attributes: Artistic, social flair, charming, people magnet, impulsive lover, stubborn
Second Subdivision / Decanate of Leo (10 degrees to 20 degrees)
From August 1st to August 11th:
Ruler: Sun
Sub Ruler: Jupiter
Attributes: Proud, temperamental, good problem solver, good-humored, passion for knowledge
Third Subdivision / Decanate of Leo (20 degrees to 30 degrees)
From August 12th to August 21st:
Ruler: Sun
Sub Ruler: Mars
Attributes: Determined, pioneer, creative thinker, impulsive, energetic, open lover, impatient